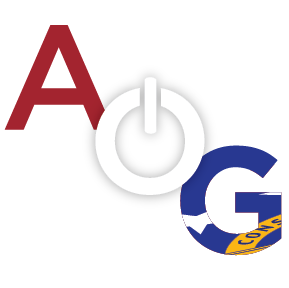 Here's a quick rundown on the 2018 GHSA Basketball Playoffs tipping off Saturday, February 17th. In Chattooga County, both local high schools, Trion (Single A Public) and Chattooga (2A Region 7) will be hosting First Round playoff games.
In Single A Public, GHSA seeds 24 teams into a 32-team bracket. Trion picked up the #16 position and will be hosting the #17 seed, Marion County. At 16-11 (6-6 region), the Bulldogs have had some bright moments to their season, including sweeping rivals Bowdon and Gordon Lee, but their first playoff game will be a challenge against the 14-11 (8-8 region) Eagles of Marion County. A win at home will send the Bulldogs nearly 4 hours south to face #1 seeded Calhoun County (26-2). Head Coach Levi Hatcher is excited about hosting the playoff opener and has the Bulldogs focused on taking it one game at a time.
It's been 11 years since Trion hosted a state playoff basketball game. The school has planned a white out. Coach Hatcher said Marion County is, "a very athletic team that is scrappy. We are comparing them to Mt Zion and Chattooga so we have experience against their style of play." Tip off is at 4 p.m. Saturday.
For the 2A Chattooga Indians, Head Coach Jared Groce anticipated a rocky transition year filled with inconsistency and growth after losing three key seniors last year. Instead, the Indians have caught fire with a 23-3 regular season record (15-1 region), claiming back-to-back Region 7AA Championships. The Indians will host Monticello 19-9 (9-3 Region 8AA) Saturday at 6 p.m. The game is a RED OUT.
"We're coming into this game with a lot of momentum. We had some really good moments during the Region Tournament last week. I feel that we've had a great week in practice preparing for Monticello. Our boys are hungry to keep playing. We've known for a long time now that we'd match up with Region 8-AA in the first round of the playoffs, so we've been following the region's games and standings on MaxPreps for a while. Their region has three great teams with 19 or more wins. All three have been in the Top 10 at various times throughout the season. We felt that winning a region championship would give us a favorable matchup in the first round, but Monticello got upset in Region 8's consolation game. This is not your typical 4-seed. Monticello is a very athletic and very talented team. Their point guard is widely viewed as one of the best guards in the entire state. He was their region player of the year. They have a big man (6'6") that plays with a lot of physicality and can jump out of the gym. Their starting 2-guard is one of the best shooters I've seen on film this year. They have a couple of other athletic guards on the team that shoot the ball well and some big guys that play their roles. Monticello likes to play up-tempo. They're aggressive on offense and defense. This should be an exciting game. One of the most well known high school basketball experts from Atlanta said he thinks it will be one of the best games of the first round in any classification and plans to attend our game."