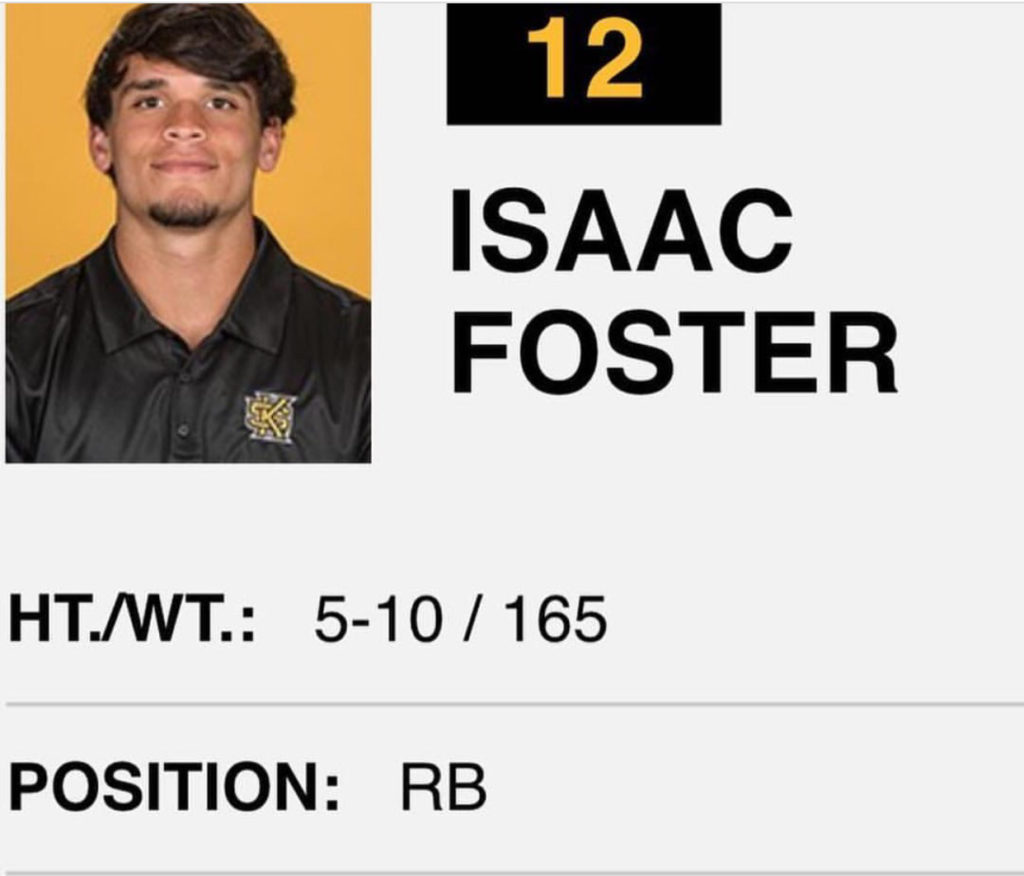 Isaac Foster had several runs and blocks in the spring game for Kennesaw State University.
"Isaac had a very productive spring game. He had a couple of explosive run plays and several knockdown blocks. I'm really pleased with his progress," Kennesaw State Running Backs Coach Tim Glanton said.
Foster finished his career at Chattooga High School as the all-time leading scorer in school history with 336 points. Out of the backfield, his career totaled 3,243 yards on 421 carries, with over 100 yards per game and totaled 40 touchdowns in 31 games. Foster was a four-year letterman in football under head coach Charles Hammon. A four-time 7AA first-team Offense and two-time Region 7AA first-team Defense selection. Region 7AA Offensive Player of the Year. Foster also played safety, garnering 41 tackles and five pass breakups.
Isaac is the son of Melvin Foster, Jr. and Tiffany Lawrence, he has a twin brother, Isaiah, and three other siblings named Darion, Faith and Daysa. Foster is majoring in accounting.
Isaac's twin Isaiah is working just as hard at Emmanuel College on the hardcourt.