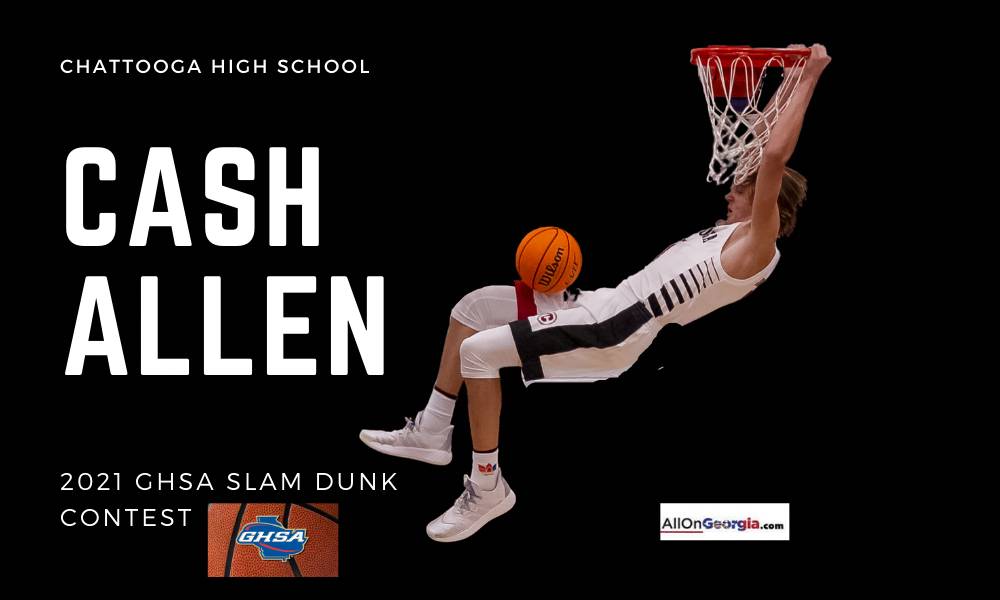 Chattooga High School Senior, Cash Allen has advanced in the GHSA Slam Jam competition. The last online voting will begin tomorrow! Allen will be going up against eight of the best players in state.
If Allen is one of the Top 3 vote recipients between tomorrow and Sunday, he will advance to the finals in Macon on March 13 during state championship games.
https://woobox.com/ojo4pa
To vote for Allen, select the first photo.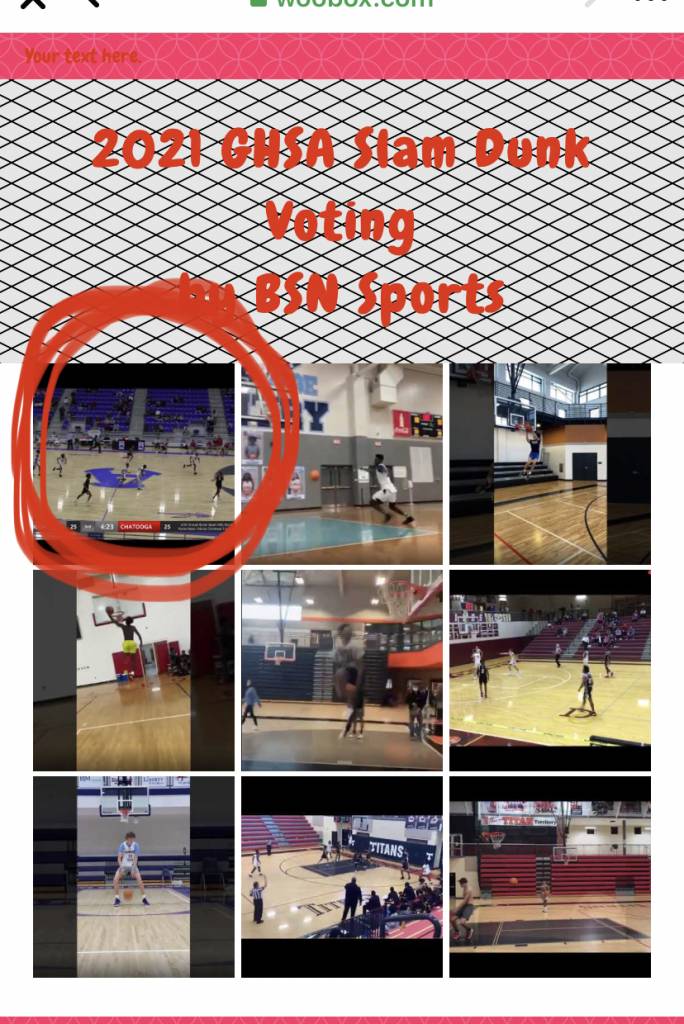 "We are so thankful that the community has gotten Cash this far in the contest. This round is the big one! We're going to need everybody to take a few seconds each day to vote and get Cash to Macon. As Cash is still looking at his options for where he wants to play basketball next year, this would be a great opportunity for Cash to be seen showing off his next-level athleticism on a big stage," Chattooga Basketball coach Jared Groce said.
2021 GHSA BOYS SLAM DUNK / 3-POINT CONTEST PRESENTED BY BSN SPORTS
Semifinals voting will be Tuesday, March 2 through Sunday, March 7.
The Top 3 semifinal vote recipients advance to the finals at the State Championships on Saturday, March 13 at the Macon Centreplex.
COMPETITION ROUNDS – SLAM DUNK
Here are the players advancing to the Semifinal Round (voting starts on March 2 to determine the three (3) finalists):
Cameryn Johnson, Long County
Wilson Sibley, North Oconee
Coen Carl, Dutchtown
JC Curry, Hart County
Jay Heard, Hart County
Amarion Russell, Social Circle
PA Kilburn, Monroe Area
Cash Allen, Chattooga
Elijah Jefferson, Rockdale County