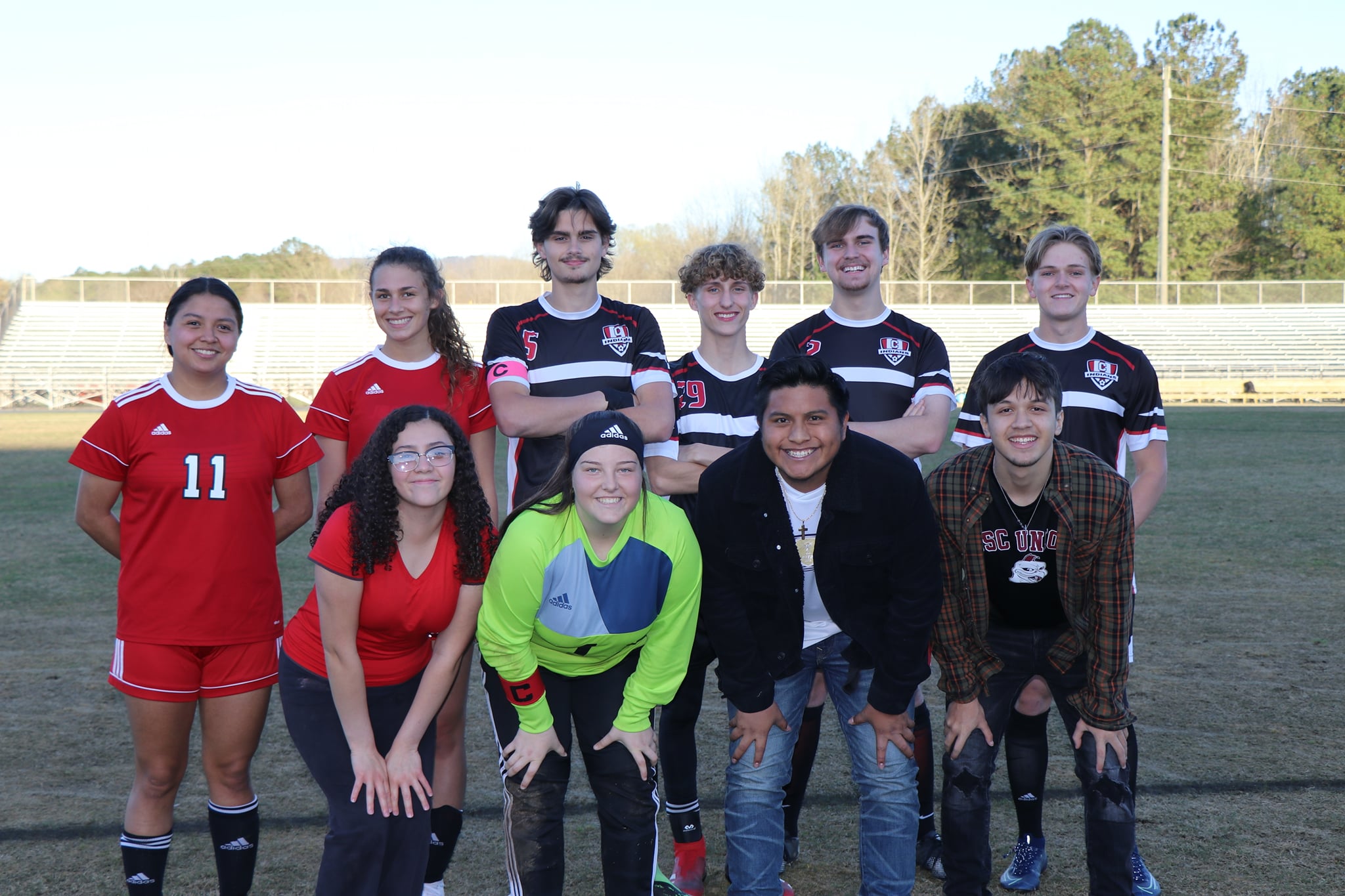 Chattooga High School recognized its senior soccer players at Tuesday's game against Dade County. Chattooga Soccer also recognized the team's 2020 seniors because their senior year was cut short due to COVID.
"We had a great senior night. My assistant coach Sandy Camacho had the thoughtfulness to suggest that we invite last year's seniors which had missed out due to COVID. Three of them returned with their families to participate," Coach Ben Windom said.
2020 Seniors that participated included Hector Reynoso, Elijah Palmer, and Catherine Villatoro.
2021 Seniors recognized included Martha Castro, Trinity Bell, Ellie Martin, Sage Ownings, Curtlon Bryan, Dylan Bailey, and Jared Davenport.