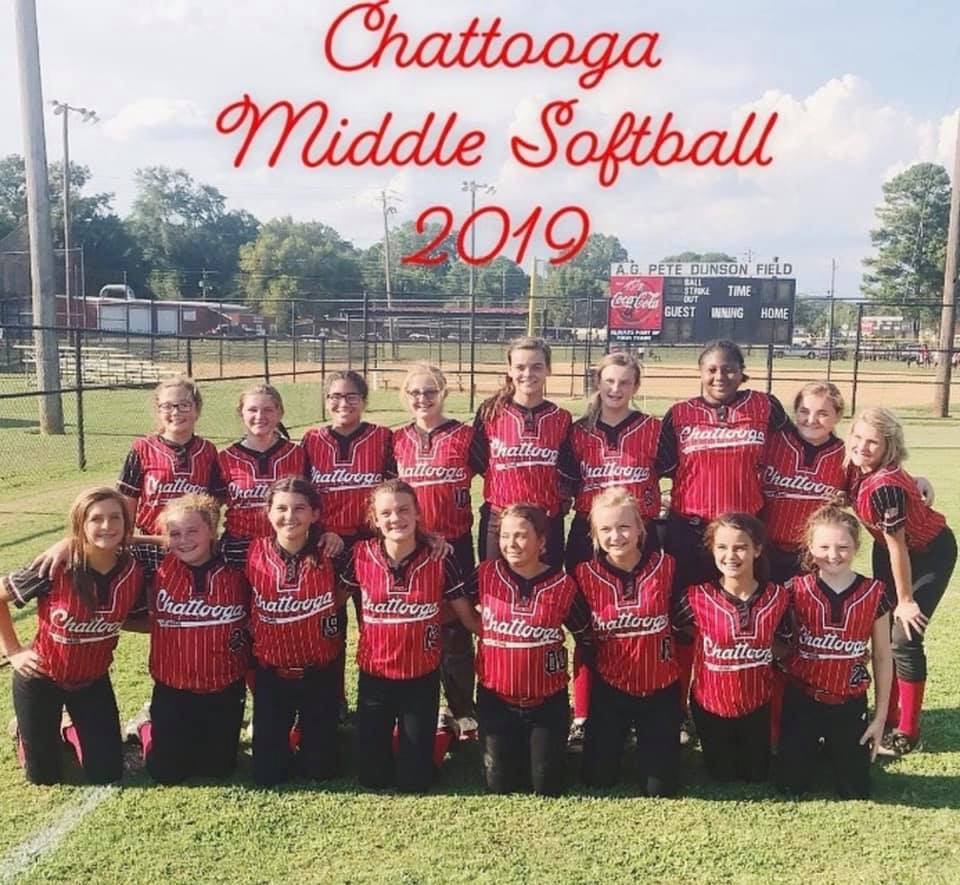 Chattooga Middle School's three pitchers didn't allow a single hit, as Chattooga Middle School defeated Cedartown 13-1 on Tuesday. Brinley Thomas induced a fly out from #10 to get the last out of the game.
Chattooga Middle School  fired up the offense in the first inning, when Sophie Webb singled on a 1-1 count, scoring one run.
Chattooga  tallied five runs in the third inning. Lillie Dooley and Addyson Daniel each had RBIs in the big inning.
Libby Veatch led things off in the circle for Chattooga Middle School. She lasted two and two-thirds innings, allowing zero hits and zero runs while striking out two and walking zero.
#2 was in the pitcher's circle for Cedartown. She allowed eight hits and 13 runs over three and a third innings, striking out four.
Chattooga Middle School had eight hits in the game. Webb and Ally Croy each collected multiple hits for Chattooga Middle School. Croy and Webb all had two hits to lead the Lady Indians. Chattooga Middle School didn't commit a single error in the field. Croy had the most chances in the field with four.
#00 went 0-for-1 at the plate as she led the team with one run batted in, a walk in the 4th.
The 2019 Chattooga Middle School Lady Indians are coached by Karlie Worley, Charlie Jarrett, and Steiner Davis.
The team has many talented pitchers in the rotation including: Libby Veatch (8th), Ella Hurley (8th), Olivia Wheat (7th), Heavenleigh Phillips (7th), Brinley Thomas (6th)
The eighth graders on the team make up the Power Hitters: Ally Croy (8th), Addyson Daniel (8th), Libby Veatch (8th), Elizabeth Hennon (8th), Sophie Web (8th)
Coach Worley looks for speed from Addie Veatch (6th), Tori Ward (7th), Ella Hurley (8th)
Lillie Dooley, Pippa Key, and Linda Merced make up the rest of the 8th graders on the  roster. "We have a lot of depth and most players can and will play multiple positions," Coarch Worley said.
The Lady Indians spend time focusing on effective communication and being aggressive. The team has worked with Georgia Highlands Head Softball Coach, Melissa Wood, and a former GHC alumni, All-Region Catcher, Sally Fairbank.
Stats provided by Gamechanger