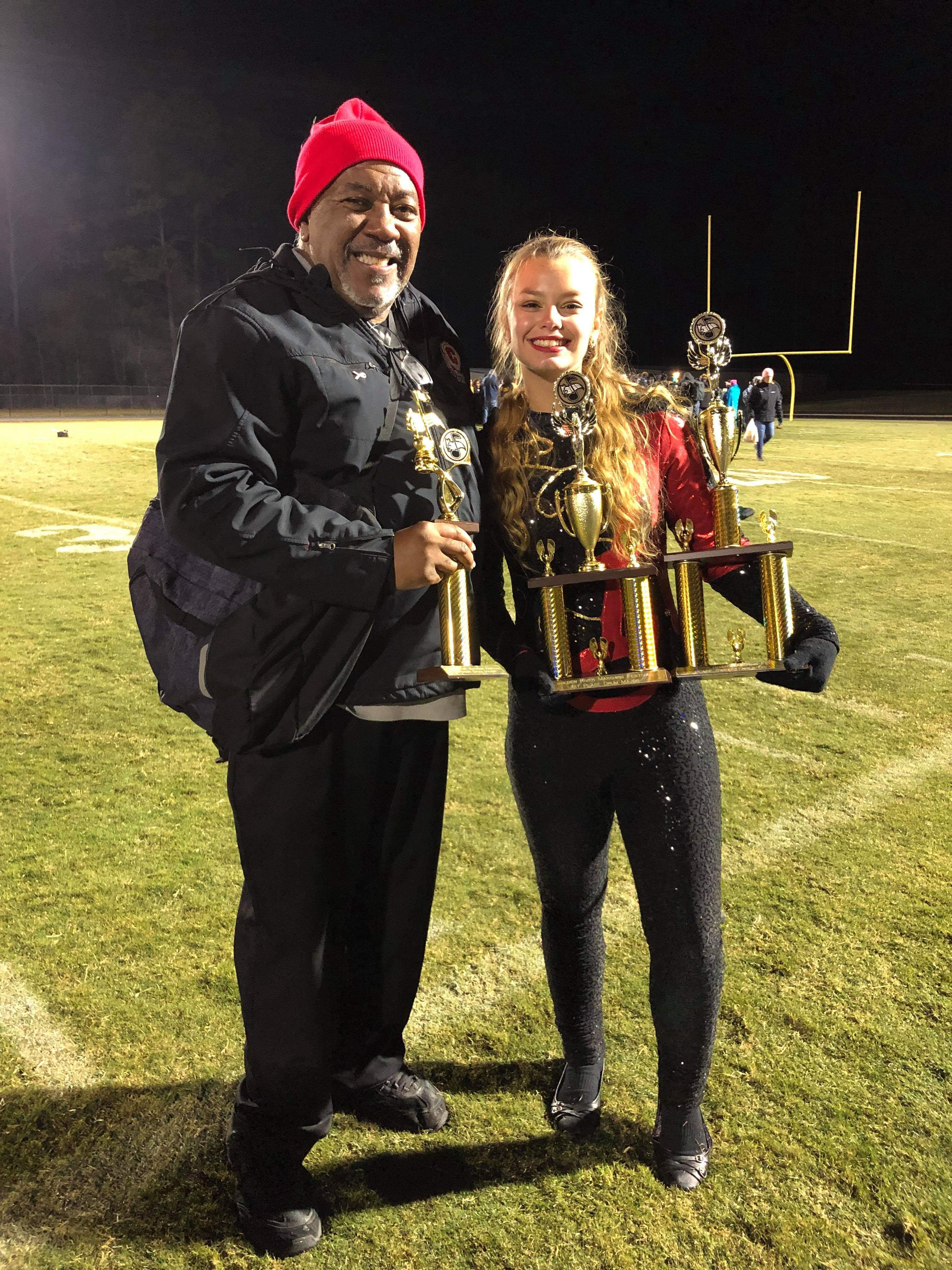 Saturday, November 2 marked the return of the Chattooga High School Marching Indian Band to Haralson County High School's Golden River Marching Festival. The last time the band marched on this field was under the direction of Rosemary Dixon with the show titled "On Tour" and the year was 2012. The band was featured in Class AA for their show. Undra Finley, Visual Consultant was a color guard judge that evening.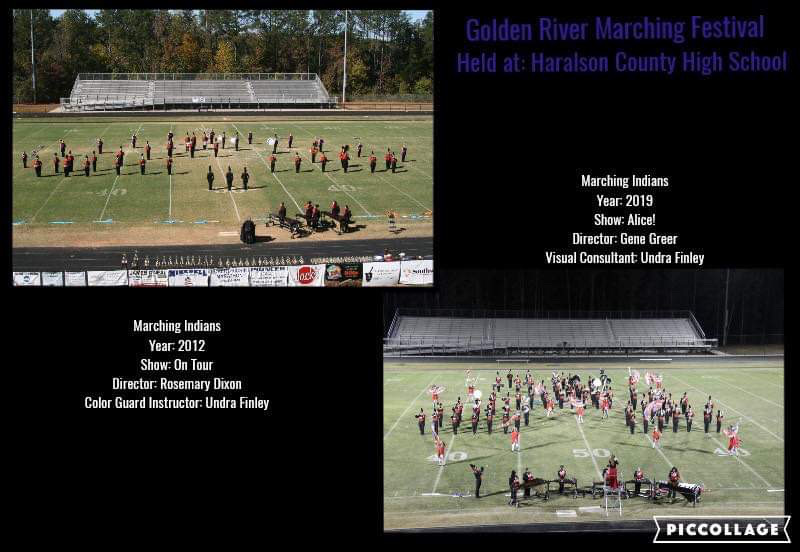 Fast forward seven years with Gene Greer,director, along with assistant director Chasity Brunache and Visual Consultant Undra Finley walking the Marching Indians back onto the same field for a different competition night. This time, the band competed in Class AAAA. The Haralson County campus has changed a lot in seven years, which meant a longer walk to warm-up and then to the competition field, made more difficult by colder temperatures this particular evening.
Awards are the one thing that are a constant for the Marching Indians, no matter what year. In 2012, the band got all superiors. This year with a Class AAAA show, the band, percussion and color guard received second place in their class with excellent and superior ratings. A first for the band, their prop crew earned first place for best props. Drum major Autumn Young not only earned a superior rating in her class but Best in Class AAAA and Gold Division drum major all while having the second highest score of the night. It may have been a cold ride home last Saturday evening, but the Marching Indians were fired up to bring more hardware home to their trophy cases.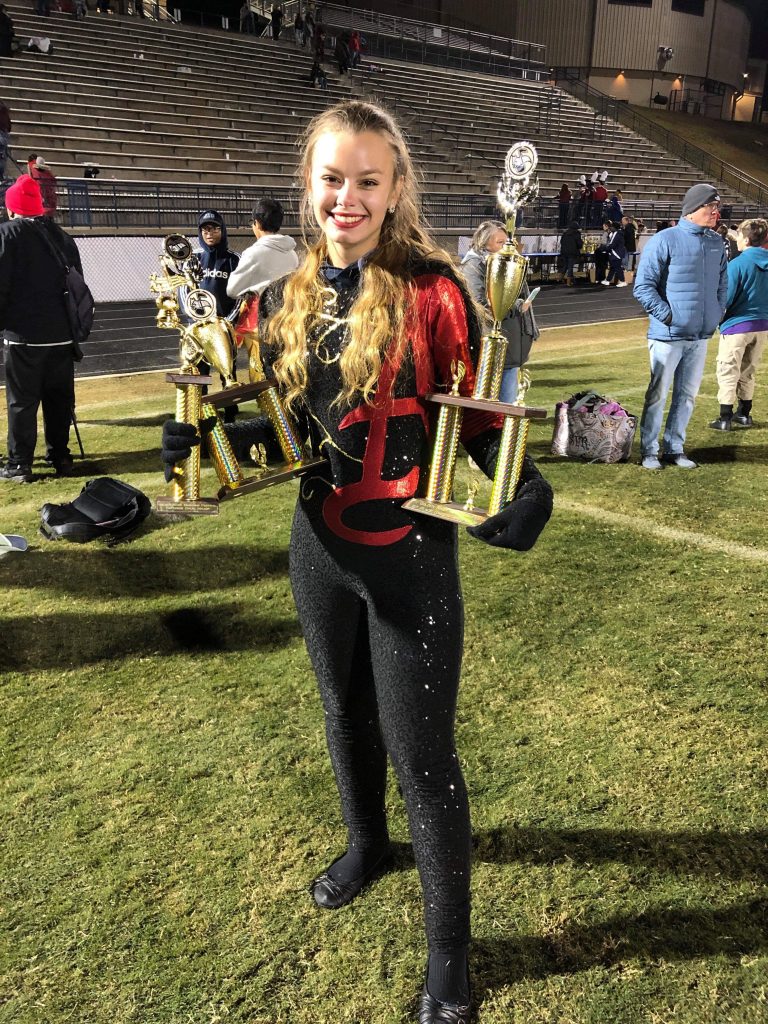 The Red and Black Sound Attack can be seen tomorrow night in halftime as the Indians face Pepperell at home.
Kickoff is set for 7:30 p.m.  this will be the Indians final home game of the 2019 season.
Contributed Article: Carla Love