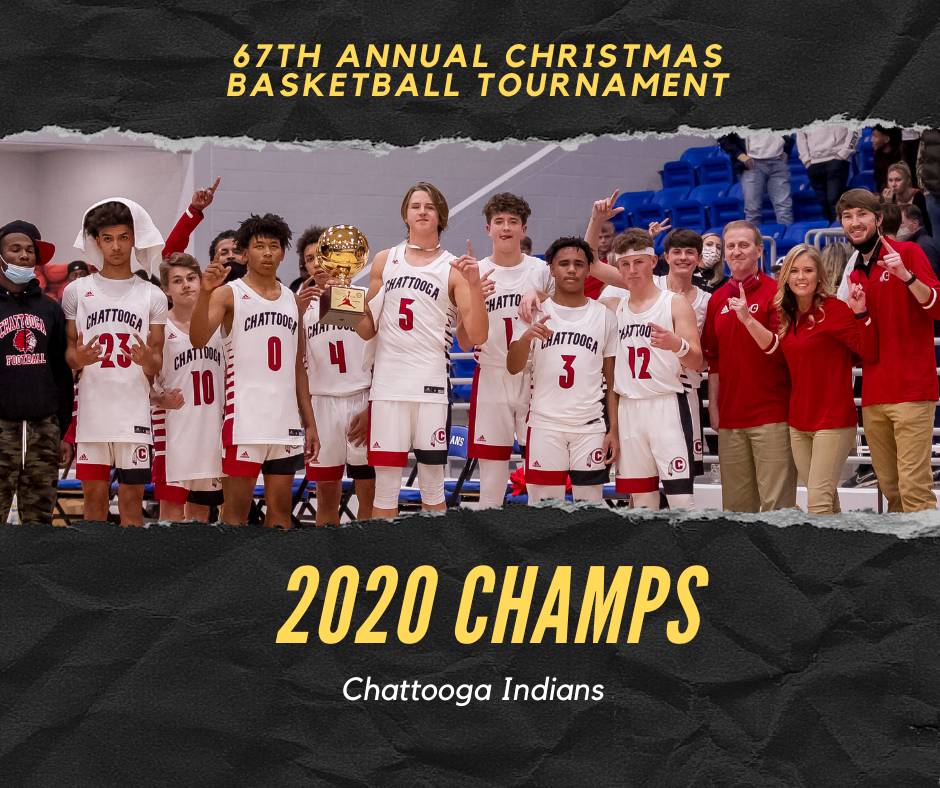 Chattooga Head Basketball Coach Jared Groce was not even born the last time the Indians claimed the Gold Ball as Champions of the Rome Christmas Tournament in 1986.
Chattooga defeated Darlington 55-51 to claim the Gold Ball in the championship game.
"The Lord continues to bless our basketball program, and we are so grateful to Him for that! Our young men played their hearts out for three games. We are dressing 9 guys on varsity right now, including 5 sophomores, 3 juniors and 1 senior. Words can't express how proud we are of these young men for bringing home the gold ball," Groce said.
The tournament featured strong competition each game for Chattooga. "We had the toughest three games any team could have had to have won the tournament. The style that each of our opponents played forced our young men to work hard for absolutely everything. We faced pressure up and down the 94-foot court (Chattooga's court is 84 feet) for 96 minutes this week. We have a locker room full of winners! I hope they'll never forget this achievement! It was a very fun 3 days!"
Round 1: Coosa
Chattooga had the toughest path to the championship of any team in the tournament. "Our first game against Coosa was a dog fight. This is the best team Coosa has had in several years, in my opinion. We were down at halftime, but we made a big run in the third quarter with some great offensive efforts by Cash Allen and Brody Mobbs." The Indians defense was outstanding on the night as they held Coosa to 39 points and 32.7% shooting.
Round 2: Rome (instant classic)
The second game against 6A Rome is one that will live in Chattooga Lore for many years to come. "It is a game I'll never forget. I know it's very early in the season, but our win against Rome felt like a defining moment for our season. Our boys were down 44-26 with only a couple of minutes remaining in the third quarter, and they were tired. But they dug deep in a way only winners know how to do. We closed the third quarter on a 6-0 run and opened the fourth quarter on a 18-0 run to take a 50-44 lead before eventually sealing the 52-50 victory over Rome. It was simply unbelievable what our young men were able to accomplish in that game!"
Championship: Darlington
"We knew Darlington would be tough. I was most worried about our guys potentially not having much left in the tank for our third game in three days when we had already played two tough games. We thought Darlington would have their legs under them better than us as they had coasted to a big victory the night before and have a little more depth than we do. However, our boys came out with a lot of energy and got off to a great start. Cash Allen really carried us offensively in the first half, as he had 17 of our 26 points at halftime. He's been unstoppable when we've been able to get the ball to him. He put in a lot of work on his body during the offseason as he has gained about 30 pounds. Cash also grew a couple of more inches as he's now 6'8" and 205 pounds. I think this tournament allowed him to figure out just how dominant he can be for us. During the first few minutes of the third quarter, I felt like we could start to see some fatigue set in for our guys. Darlington made a run and took the lead at one point. We started trying to use timeouts strategically in an effort to get our guys some rest and make adjustments to try to keep Darlington off balance. At the end of the third quarter, we held a 38-35 lead and challenged our boys to give anything they had left for the next 8 minutes to finish the job. There were a lot of big shots during the 4th quarter for both teams, including 4 threes made by Darlington. Every time they made a big shot, we were able to answer and never gave up the lead. We went 6-for-7 on free throws in the 4th quarter to seal the victory. What an amazing accomplishment by these young men!"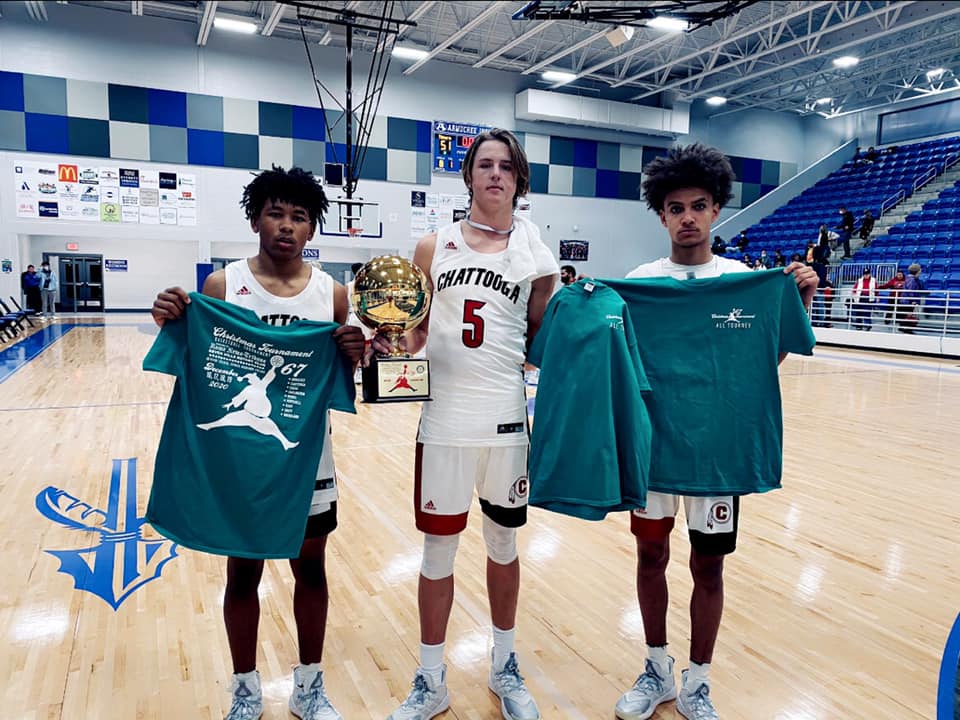 Indians Jaylon Johnson, L.A. Riley and Cash Allen were selected to the All-Tournament team.
When asked what  makes this year/team special, Coach Groce had this to say, "there are so many words that come to mind – fearless, selfless, determined, passionate, hungry… the list goes on. But the most special thing about Chattooga is that we're a family. It's what separates us from other teams. Ninety-percent of our players have known each other and played ball with each other since they were in elementary school. Anyone else that happens to move here later on is accepted immediately. These young men care about each other. They love each other. I'm a big believer in chemistry off-the-court showing up on-the-court. There's just no other place like Chattooga. This year's team is not just hungry for success, they're starving for it. I think it's going to be another great year!"
Both the CHS Boys and Girls teams will be playing in the Gaylesville Christmas Invitational Tournament next week.
CHS Girls and Boys will be playing on the following dates and times:
12/21/2020
CHS Girls vs Gaylesville @ 3:00pm EST
CHS Boys vs Spring Garden @ 5:00pm EST
12/22/2020
CHS Girls vs Spring Garden @ 4:00pm EST
CHS Boys vs Cedar Bluff @ 6:00 pm EST