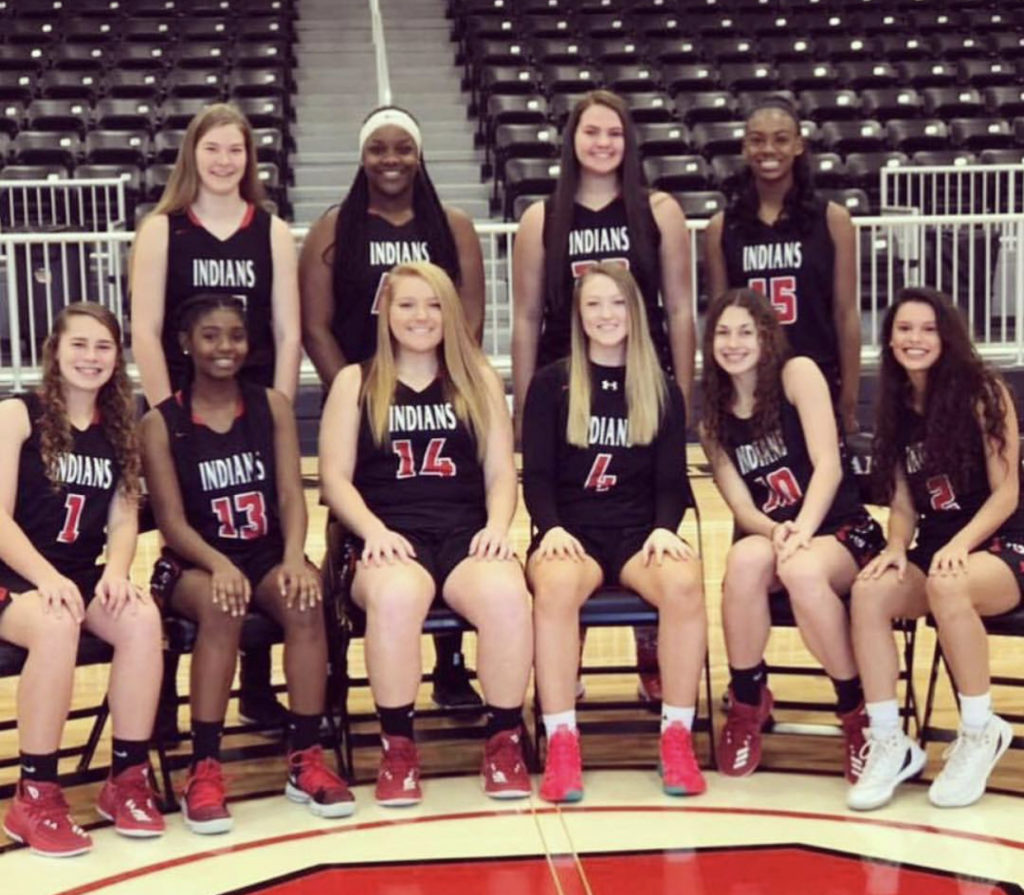 The Chattooga Lady Indians defeated the hosting Armuchee Indians in a thrilling 56-50 overtime win Tuesday night.  The last time the Chattooga girls defeated Armuchee was in 2005, in a 49-45 shootout at Chattooga High School.

Before last night the Chattooga girls had lost 21 consecutive games to Armuchee. "It was a great team win. I believe we learned a lot about ourselves last night," head coach Alvah Beasley said.
"We continue to learn how to compete and what it takes to succeed," Beasley said.
Senior Regan Broome was the lead scorer with 24 points and seven rebounds. Sophomore FaithAnn Foster added 16 points.
This is only the second win for Chattooga at Armuchee, with the last win in the Armuchee gym coming over half a century ago in 1962.
Chattooga Lady Indians are currently 4-1 and undefeated in region play. They will host Dade County Friday in another region contest.
Varsity Team Members:
Freshmen
Nevaeh Morgan
Tia Dunaway
Tyiana Scales
Sophomores
Ellie Martin
Faith Ann Foster
Madi Hutchins
Juniors
Jacie Martin
Jamie Beth Childers
Seniors
Allie Mitchell
Regan Broome