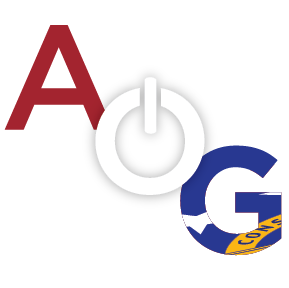 The Chattooga Indians opened their football season by venturing outside of the Class AA ranks and traveling north to Panther country. The Class AAAA Ridgeland Panthers have been a consistently solid football powerhouse for the past decade and the Indians had a massive task ahead of them. With many of their skill positions still filled with Junior and Sophomore starters, and the pain of a 7-35 loss just last year, the Indians knew they had a long night ahead. Anticipating that long night, Coach Hammon instituted a new conditioning program just 2 weeks ago. Adding an extra mile run at the end of every practice was just part of the new plan to make sure the Indians were still battle strong in the 4th quarter. And that 4th quarter proved to be instrumental in Friday night's game.
A 0-0 game going into halftime, the Indians felt like they had a chance. And Coach Hammon used his halftime speech to remind his team just where they were last year at this point. After two quarters of  poor tackling and countless drive-killing penalties, Coach Honeycutt asked his lineman to be the men they have practiced to become. Team leaders, Isaac and Isaiah Foster told their lineman, "…if you block for us, we will make something happen"! And that is exactly what did happen. Isaiah Foster rolled up 33 carries for 197 yards and 2 touchdowns while quarterback, Isaac Foster carried 11 times for 57 yards of his own. With the passing game never taking flight, the Indians' backfield combined for 48 carries and 273 yards on the ground. Taking advantage of 3 crucial Panther turnovers, the Indians sealed their win with a Tyler Griffin interception and 40 yard return for a touchdown.
Check out the stats and watch the video interview with Coach Hammon below.
BOX SCORE
| | | | | | |
| --- | --- | --- | --- | --- | --- |
|   | 1st | 2nd | 3rd | 4th | Total |
| Chattooga | 0 | 0 | 0 | 21 | 21 |
| Ridgeland | 0 | 0 | 0 | 13 | 13 |
GAME SUMMARY
Chattooga                                                                                       Ridgeland
| | | |
| --- | --- | --- |
| 14 | FIRST DOWNS | 13 |
| 48 – 273 | ATTS – RUSHING | 39 – 153 |
| 14 | PASSING YARDS | 104 |
| 7 – 1 – 0 | ATTS-COMPS-INTS | 17 – 7 – 2 |
| 287 | TOTAL YARDS | 257 |
| 3 / 1 | FUMBLES/LOST | 4 / 1 |
| 4 / 39 | PUNTS / AVERAGE | 4 / 37 |
| 7 / 60 | PENTALTIES / YARDS | 8 / 67 |