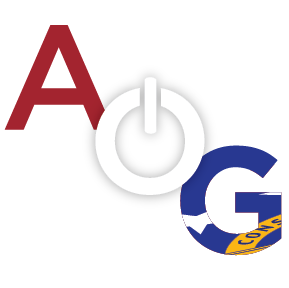 Chattooga Middle School coaches knew that their high school counterparts had a huge opening day win and they wanted one of their own. They traveled to division powerhouse, Darlington, for their shot at opening day glory. On the arm of Jamarious Mosteller and the legs of Quintavious Knox, the Indians claimed their glory in the form of a hard fought 12-0 shutout win.

With 23 rushes for 168 total yards and 4 for 4 passing for another 62 yards, the Indians controlled the game through 3 quarters. With the exception of 2 big Tiger plays in the 4th quarter, the Indian defense held Darlington's offense in check. #18 Quinton Perry had 3 sacks, forced a fumble inside the red zone and recovered the fumble and #20 Alex Meers punished the Tiger backs who managed to make it through the defensive front.
#4 Quintavious Knox led all rushers with 13 carries for 121 yards and 2 TD's. Knox's small frame is deceiving to his true run power as he blew through would-be tacklers all day. With 4 runs of more than 19 yards, Knox has a great balance of power and speed. Quarterback Jamarious Mosteller was cool in the pocket even when the pass protection broke down. Going 4 for 4 for 62 yards, Mosteller threw short and mid-range passes with a smooth touch and deadly precision. Fullback Meers had surprisingly soft hands for a fullback and demonstrated great athleticism with a hurdle after one 17 yard catch as well as a diving interception off of a tipped Tiger pass.
Check out the highlight reel for some of the big plays. The CMS Indians play again next Tuesday, Sept 8th, at 4:45 pm at Chattooga High School, taking on the Model Blue Devils.