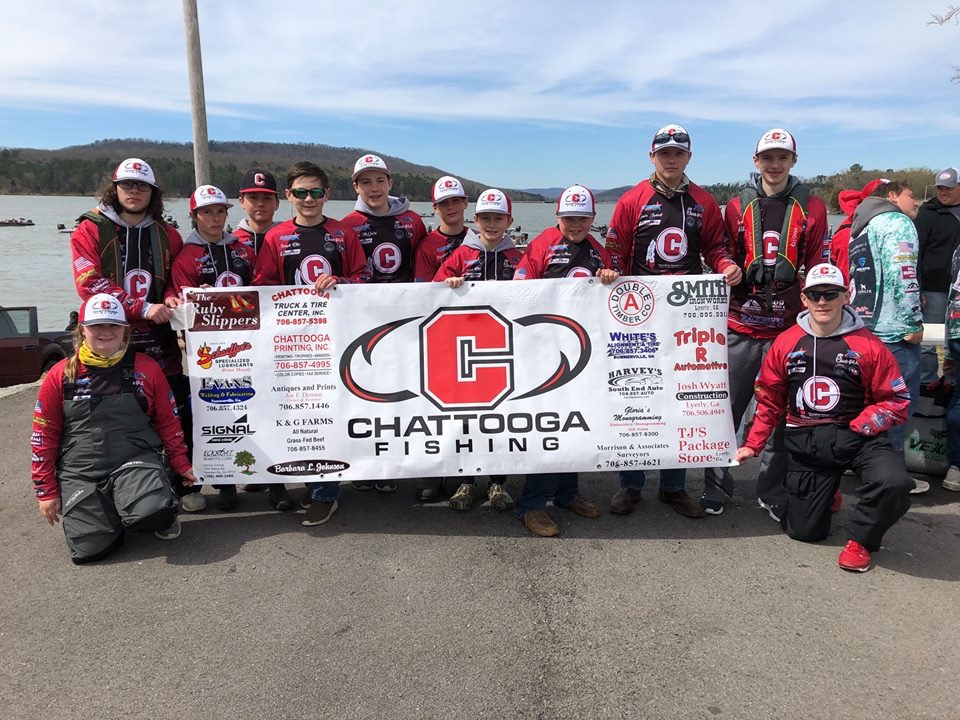 The Chattooga Bass Fishing Team took to the water for the first time in school history Saturday participating as the school's first fishing team in a Tournament on Lake Guntersville in Alabama.

Gavin Jarrett and Jackson Allen placed 2nd in with 19.05 total weight and had the Biggest Fish weighing in at 7.51 lbs.
Team members participating at the Lake Guntersville Tournament included:
Landon Stephens/ Joseph Eckroat
Brody Mobbs/ Jackson Eckroat
Gavin Jarrett/ Jackson Allen
Katie hogue/ Denver Mcguire
Connor Ray/ Webb Wyatt
Joseph Ellis/ Brandon Barley
"I'm very excited about this opportunity. It's always great to be able to provide a unique experience for students and it's an honor for me to be a part of the first fishing team at Chattooga High School. I look forward to a successful fishing season, but more importantly the fun and outdoor activity we will be providing our students that they can enjoy for a lifetime," Coach Mobbs said.