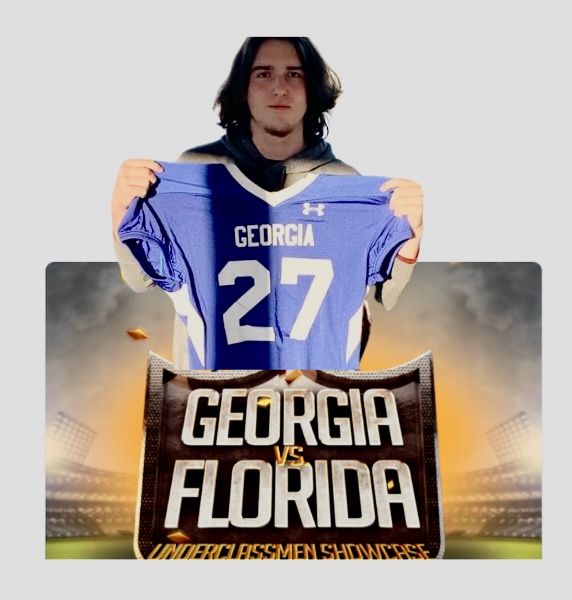 Trion Football's junior TE, Cole Cavin was selected to play in the Georgia vs Florida High Underclassmen Showcase Game. The game took place Jan. 29th-31st in Orlando, FL at Feltrim Sport Village.

The event organizers invited the top athletes from both states to battle for bragging rights and showcase their talent. Trion's Kaleb Park was also invited to the game, but was unable to attend due to the dual state wrestling tournament.
Participants were provided with game jerseys, food, and hotel accommodations. College scouts and media coverage were present, including Recruiting Analyst Orey Ferrell.
This event has gained a massive amount of attention over the last few years due to the talent that resides in the both states.
Florida came out on top this year 26-21.  Florida led 21-0 at halftime. Georgia fought back and took the lead 21-20 in the 4th quarter. Florida answered with a scoring drive, taking the lead 26-21 with only two minutes remaining.
Cavin, 6'5", 225lb TE  had a good experience from the team practices, meetings, and the game. His coaches said he blocked well in practice and the game, caught several passes in the practices and was wide open for what would have been a 25+ yd gain but the QB got hit as he threw and the pass was under-thrown.
"It was an honor to be selected to represent Georgia in the game," Cavin said.
Although Covid-19 has significantly impacted the recruiting process, Cavin and Park are picking up lots of recruiting interest. The duo have several junior days set to visit campuses. Park recently had his first official offer from Webber International University.