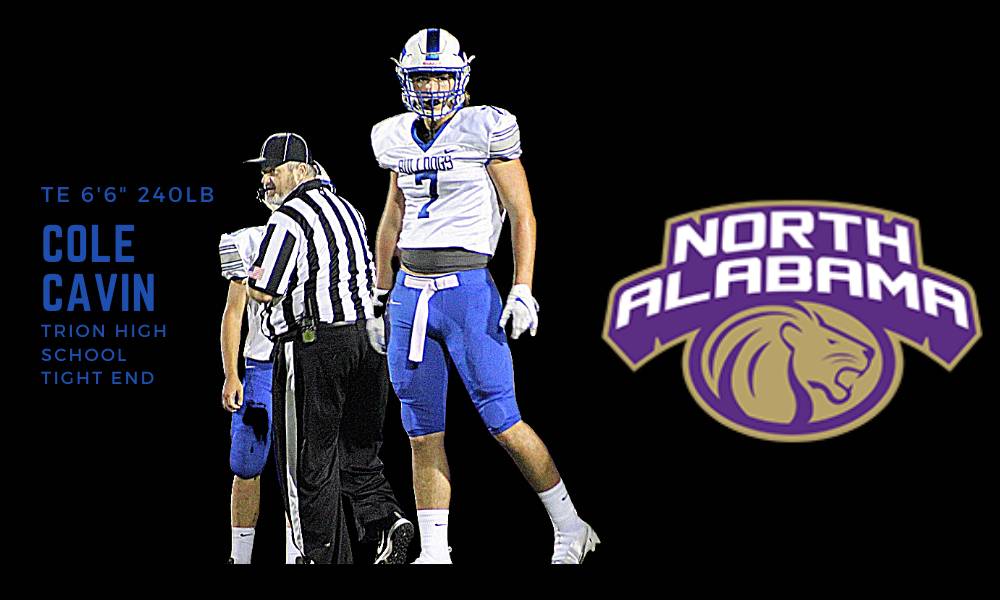 After a hard, long spring practice, Bulldog Tight End Cole Cavin, had a life-altering phone call.  At 6'6″ 240lbs, the rising senior has been talking to several colleges and universities about the potential of playing college football. Daily he receives mail, even handwritten letters from coaches, text messages, and twitter messages.

Thursday, the courting part of recruiting took a serious turn as Coach Colby Ellis from The University of North Alabama told Cavin he was ready to offer him. After a brief conversation with Coach Ellis, Zach Lisko, the Offensive Coordinator, got on the phone and told Cavin he had earned a scholarship to North Alabama University.
"I love what I am seeing on film, obviously what you are doing on the field speaks for itself, there's no doubt about it, you can come in here and play and be a big-time player for us. Off the field all the recommendations we got from your coaches and everybody about your character, that played a huge role as well. At the end of the day, I think you'll look good in purple and gold," Coach Lisko said.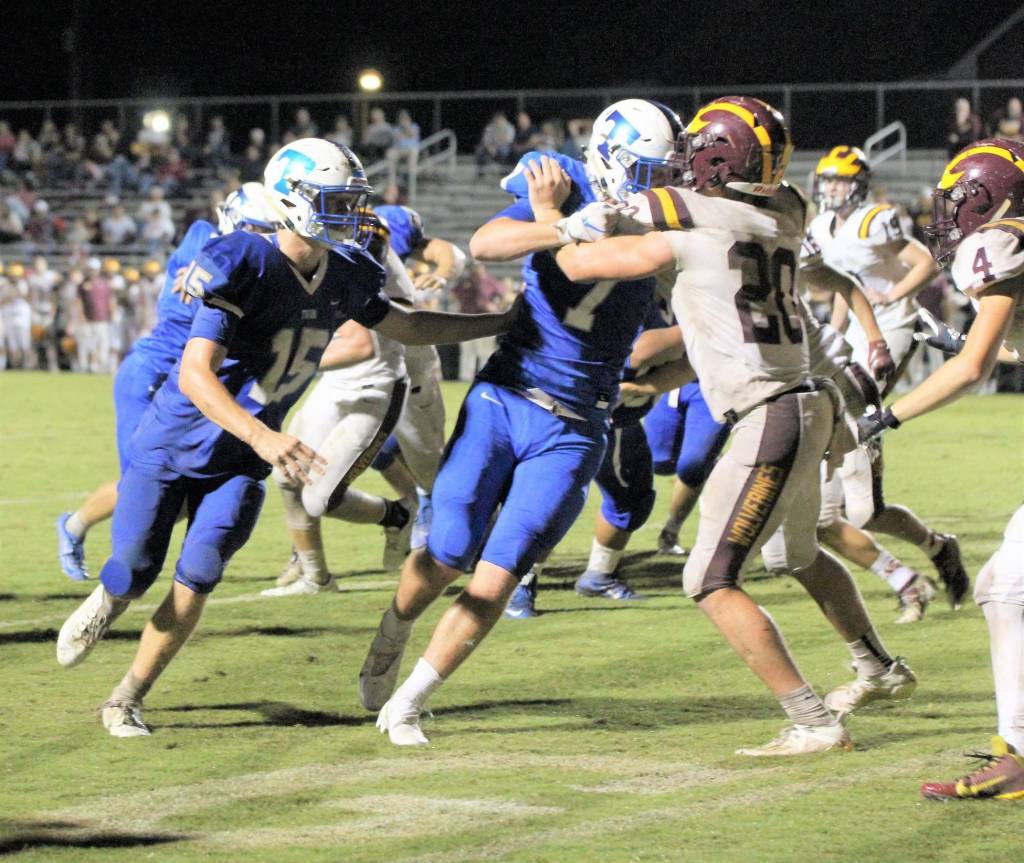 The University of North Alabama has the second winningest Collegiate Football Program in Alabama Since 1990. UNA ranks second only behind the University of Alabama for football success by a school from the State of Alabama since 1990. Over the last 30 seasons, North Alabama has a combined 249-104-1 record in football for a 70.48 winning percentage. Over the same period of time, Alabama has a 277-101 record for a 73.2 winning percentage. Tuskegee is third at 233-100-1 (69.9 %) and Auburn is fourth at 240-118-3 (66.89 %)
After years of domination in Division II football, the University of North Alabama made the transition to an NCAA Division I institution in the Fall of 2018. The University of North Alabama football program advanced to the NCAA Division II Playoffs 21 times between 1980 and 2016. It is the second most appearances in the history of the Division II playoffs by current or former members.
Cavin says he was stunned that his first offer was from a D-1 school. The chance of receiving a division one football scholarship is very remote. There are only about 125 division one programs, and each has 85 scholarships. That means there are roughly 10,000 scholarship division one football players out there. With roughly 1.5 million high school players, the odds are less than 1%.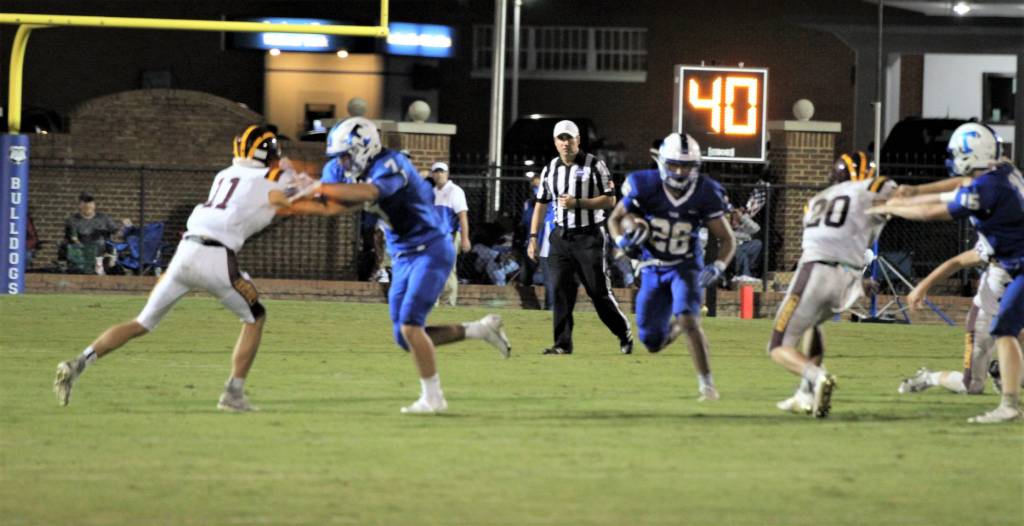 Trion Football Coach Sean Patrick said that, "Cavin's best football is still ahead of him."
Cavin transitioned from wide receiver/safety to tight end for his junior season. His duties include blocking for both the quarterback and the running backs, but he can also run into the field and catch passes. Cavin was a blocking machine and had one touchdown his junior season.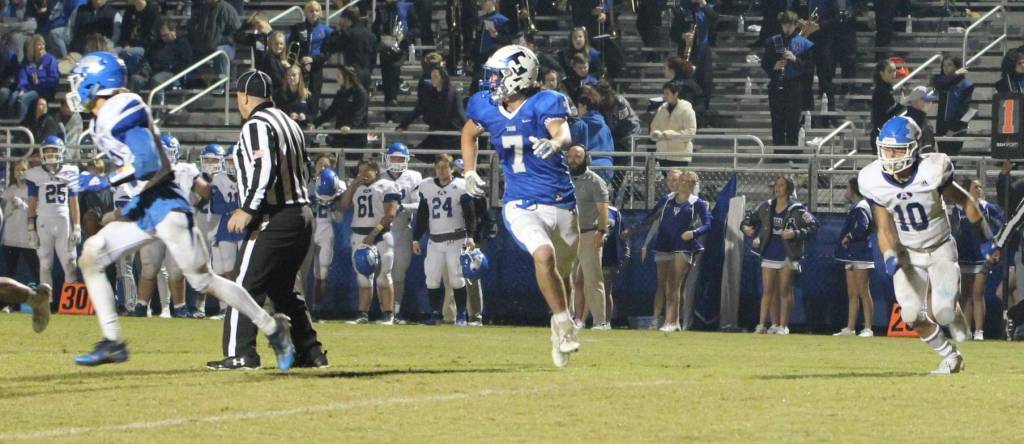 Looking ahead to his senior season Cavin says his personal goal is the same as his team goal, for the Bulldogs to go undefeated.
The University of North Alabama is a public university in Florence, Alabama. It is the state's oldest public university. Occupying a 130-acre campus in a residential section of Florence.
In addition to football, Cavin also plays tennis, helping his team advance to the Elite Eight last month.