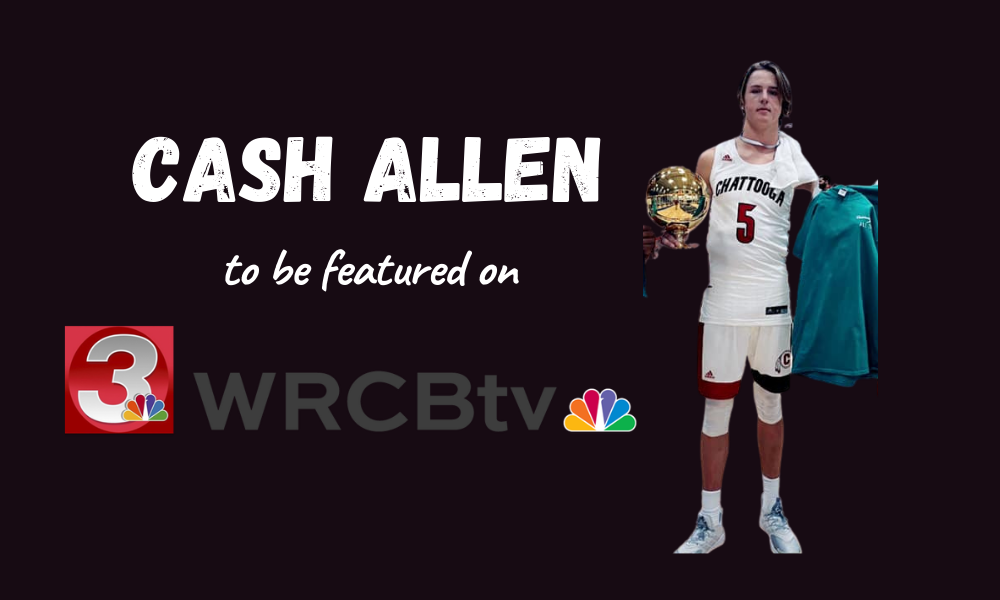 The Chattooga Indians are building off their Final Four run in 2020, sitting currently #1 in Region 7AA with a 6-0 record.
A big reason for the team's success is 6'8" senior, Cash Allen, the dunking machine.  Allen's height and multisport talent catches the attention of everyone, and most recently Sports Reporter Ben Bobick of WRCB Channel 3.
Allen recently joined Bobick for a filming of an episode of Horsing Around. The episode is set to air Sunday.
Bobick posted this on Twitter about the upcoming episode featuring Allen and filmed at Chattooga High School.
makes some #HorsingAround history this week with one of the best shots ever made in the segment. He's also a beast for a determined
squad looking to get back to the Final Four. Tune in to
on Sun. at 6/11 to learn more about Cash and the Indians!
He joins Ben Bobick in the premiere episode of Horsing Around