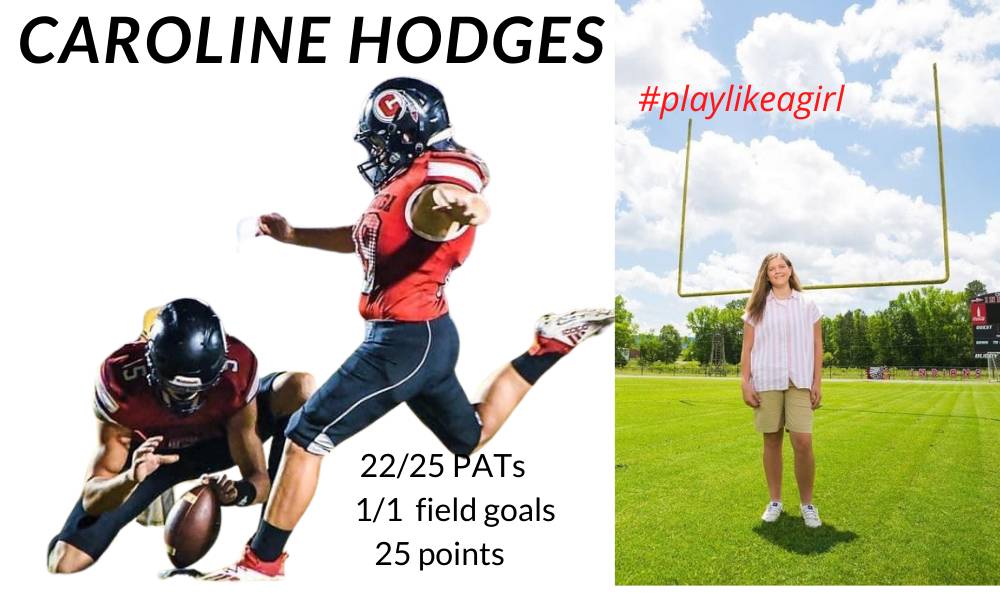 While Sarah Fuller became the first woman to play during a regular-season game in one of college football's Power 5 conferences by booting a kickoff on Saturday for Vanderbilt to start the second half against Missouri, Chattooga High School junior, Caroline Hodges has been kicking extra points for three seasons for the Indians.


"I was very excited to hear that Sarah Fuller was going to get to kick for Vanderbilt. I think she did a really good job on her kick and glad it was something she got to do. I feel like it showed many girls that it is possible to play full contact football. It has set an example for all the girls who have potential to be really good but too afraid to try," Hodges said about the historic moment.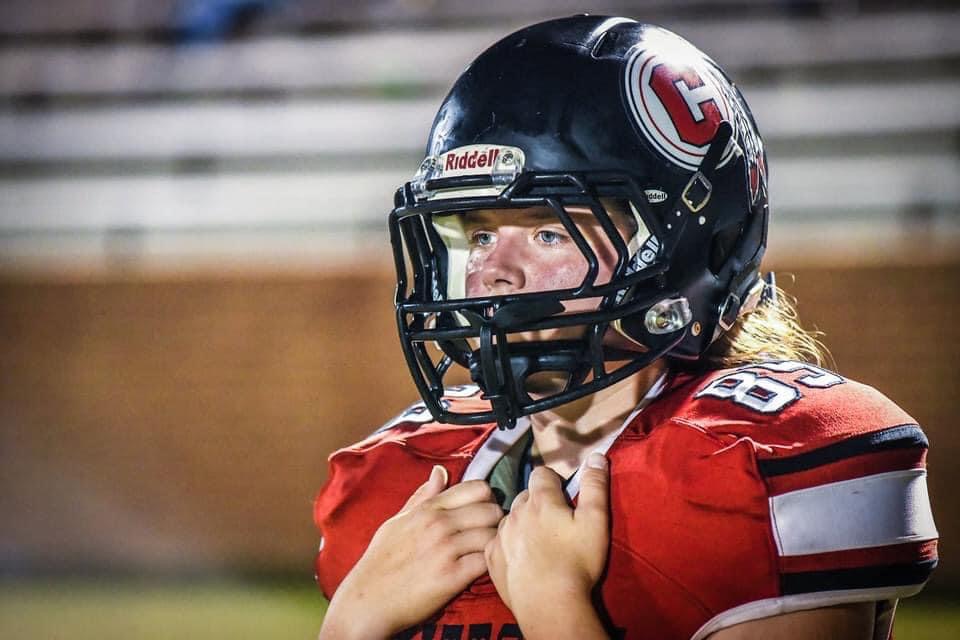 Caroline Hodges' first career PAT came her freshman season during the Chattooga vs Dade JV game. Her first Varsity PAT came the same season during the homecoming game. With that kick as a freshman, Caroline became the first female football player in the history of Chattooga High School to score in a Varsity football game.
This season Caroline scored 25 more points. She went 22/25 on extra points and had one 28-yard field-goal. As an Indian Caroline has scored a total of 27 points.
Hodges said she felt like this was a big season for her. "This was my first year as starting kicker for kick offs and place kicks. It was a huge opportunity to see what I could do and I think I proved myself."
When asked if she planned to play football in college she said, "I think it would be awesome if I played college football. It would be amazing to be able to try to inspire more young girls to play football. I play three sports and will be looking for scholarships before I choose which sport I will play in college."
When asked what it is like to be a girl playing high school football she had this to say, "being a girl playing football has become very normal for me. In my opinion, it is like the other sports I play. It takes hard work and dedication and being one of the only girls on the team has pushed me to work harder to become better, so when someone questions my ability I can prove myself. I have no problem going out on the field to kick because I know no matter how I do the team and coaches have my back because that respect is there. The fans are amazing as well, I can't hear them all the time but when I do it is amazing the energy and support that comes from them and that's from both teams' fans. It is definitely a new experience that I recommend for any girl that has a passion for football."
Hodges spent her junior season on the gridiron making memories and school history. "I have so many memorable moments this season that it is impossible for me to pick just one. My first memorable moment was my first field goal which was against Coosa for 28 yards. My other memorable moments would be my kick off that went 52 yards against Gordon Central and having the opportunity to kick in the playoff game against South Atlanta."
Looking ahead to her senior season she says her main goal is to go the season with no blocks or misses. "I would also like to be able to make a 50 yard field goal. My last goal is to be better and work harder than this season."