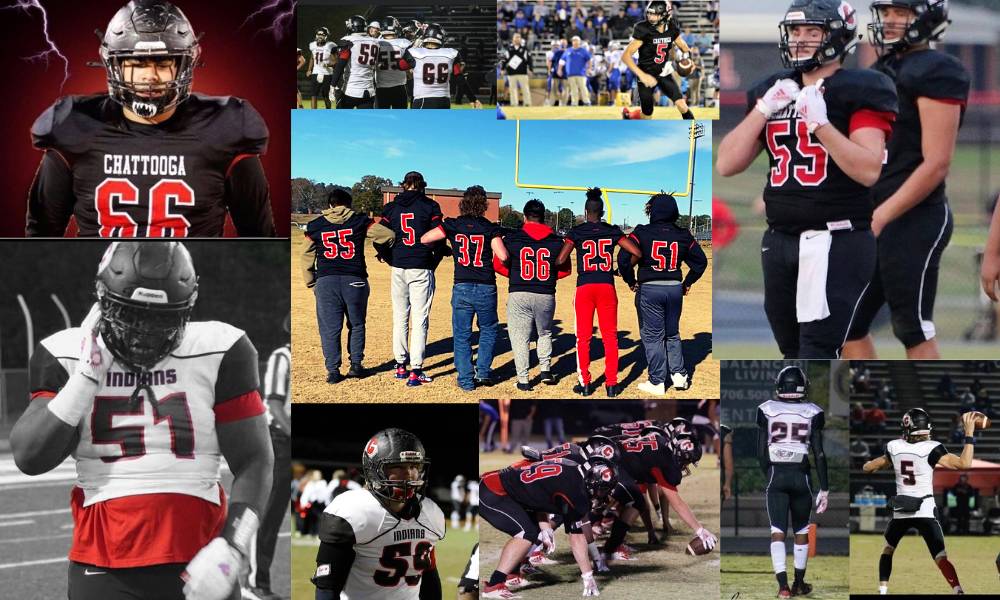 Friday night in South Atlanta with no fans, no parents, no cheerleaders and no band the Chattooga Indian football season ended.  For the seniors on the team, it was the end of their high school football careers. The Senior class started out with 24 freshmen football players, only six Indians stuck it out all four years.
Jimmy Reese, lineman, said his biggest takeaway from four years of football was learning, "we are going to fight, until we can't fight no more." His most memorable moment was getting his first sack against Pepperell.
There is nothing like high school football. It teaches the concept of team work, and the importance of perseverance, camaraderie, how to overcome adversity, and sacrifice, which are lessons that cannot be taught in a classroom or tested with a pen and paper. It teaches players they are more than just a team, the bound built on the football field is a family.
From Spring to Thanksgiving hours upon hours are spent practicing, working out, traveling to games, pre-game meals, post-game meals, watching film, 7 on 7 camps, all with the same group of people. For many players, the time spent with their teammates is equal to, or more than, the time spent with their own families.
Eli Hosmer, center, said: "everything was worth it just to get to be a part of a great group of brothers who love one another. My favorite memory is the Pepperell game my sophomore year. Getting to play in a game that big was great."
For most of these players Friday night in Atlanta was the last time they will lace up cleats, strap on pads, and put on a football helmet. This group of young men have been taking the gridiron together since they were seven years-old. They are brothers who have fought together through a lot of adversity including a coaching staff change this season.
Ty Veatch, RB/OL/DL/LB/LS, had this to say "football is not just about how many games you win and lose, it's about your teammates who become your brothers and the memories you make along the way. I have been honored to play football at Chattooga High School for the past four years, under two amazing coaches that have taught me so much more than just the game of football and I will forever be grateful for that. My favorite memory was winning the first ever home playoff game my sophomore year against Booker T. Washington."
Veatch finished his football career at Chattooga with 89 Tackles, 3 INTs, 3 Fumbles Caused, and 1 Fumble Recovery.
While people can play basketball, baseball, golf and tennis forever, high school football is a short four-year timespan, and it goes by fast. Only 7% of high school football players make it to the next level.
Nick Hudson, lineman, said "it kills me knowing I'll never get to suit up again with my family on the field. It has been the best four years of my life, and playing this sport has taught me many lessons, mainly how to handle adversity and who is going to be there when the times get hard." Hudson said his favorite memory of football is "every second I got to put the pads on with my family on the field."
Cash Allen, quarterback and punter for the Indians, said: "It was a great four years playing football for Chattooga, I walked thru the parking lot my 8th grade year headed to baseball and this "old man" walked up to me and it happened to be Coach Hammon, and he asked if I wanted to play and I told him, yes, because my older brother was a senior and he told me that he was going to play so I wanted to have the chance to be on the field with him, then a snap of the fingers, I was playing Gordon Central on my senior night and we're down late in the game and I throw for 2 or 3 touchdowns in the last 7 minutes of the game to come back and get the win, I will remember that game the rest of my life."
Cash Allen QB/P walks off the gridiron going 200 for 364 passing (55%), 2,414yds, 21 TDs 101 punts for 3,384 yds (34avg), long of 58, 24 Inside the 20.
Jaih Underwood DB, is a man of few words, but recorded 65 Tackles, 3 Pass Breakups, and  3 Fumble Recoveries as a CHS Indian.
Thanks for the memories Indians.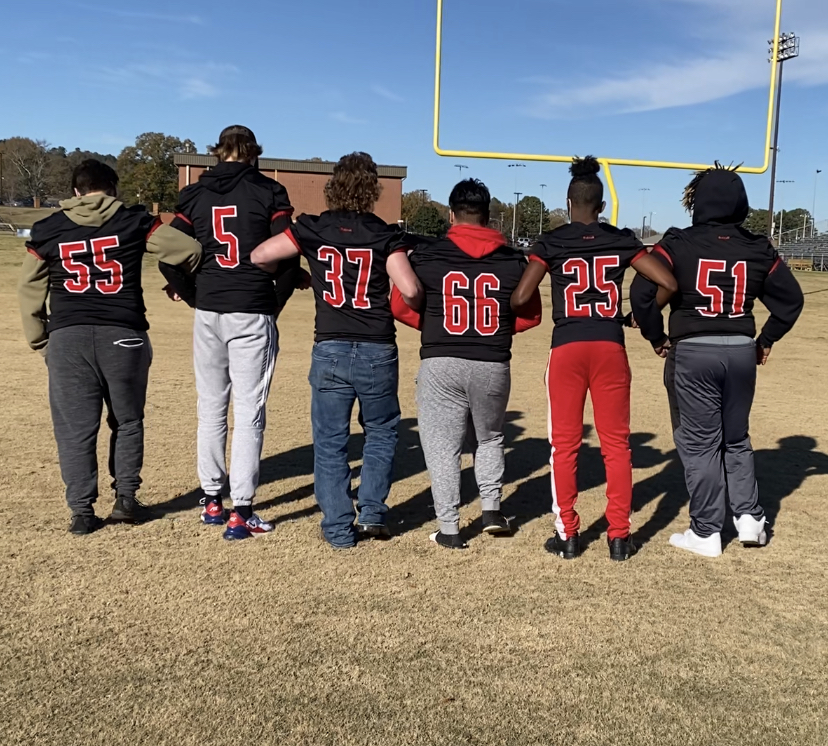 "I was told in high school that the last game during your senior year stays with you forever, which is true."
Jim Otto