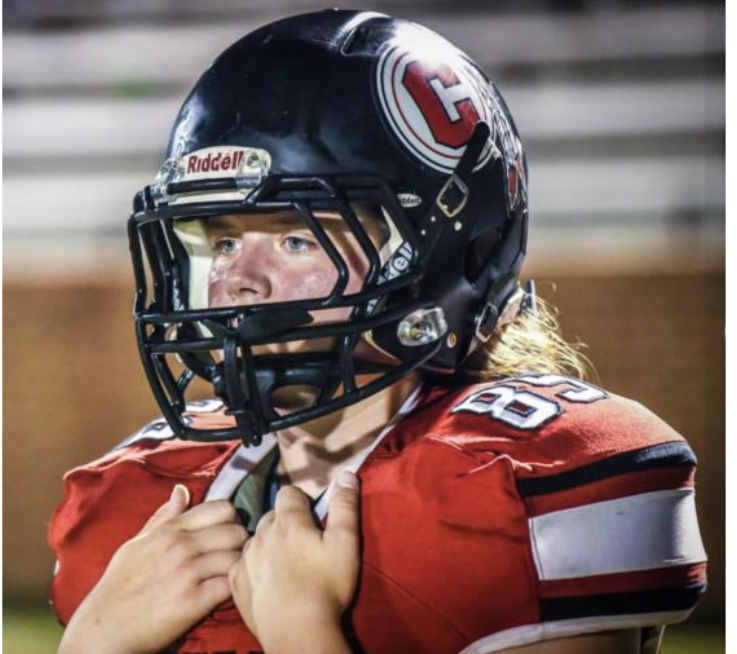 One of the things we are proud of here at Chattooga is the diversity of the school and in our sports team. One of the biggest areas of diversity is that the kicker of our football team is a female.  Caroline Hodges has been on the football team since her ninth grade year. She is a senior this year and is still kicking strong. She had been the starting kicker for the Indians since her junior year. In Carolines four year kicking career, she has made 28 of the 35 point after touchdown attempts.
Also, she made her only field goal attempt, which was a 28 yard kick. In her last game against Adairsville, she successfully kicked the two PAT's, helping her team to gain points. Caroline has also made 24 of her last 27 extra point attempts this year which is an 89% completion rate.

When asked how it feels to be on the Chattooga Indiands Football team, Caroline replied, "The football team and staff have been a family to me going on four years now .They push and encourage me. When I mess up, they reassure me and cheer me on. They are a great group of teammates and friends. I couldn't ask to be a part of a better group."
Caroline has also been a member of the CHS Track and Field team for four years. She is the two time region champion for discus throw and the region runner up in shot put. Caroline came in 10th in discus her freshman year and 4th in state her junior year. We are excited to see her continue to succeed in her athletic career.
Published with permission of the Indian Lore
Sarah Young
Sports Editor