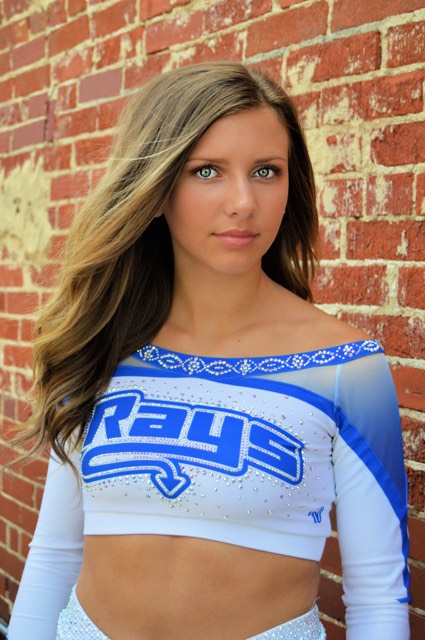 Trion High School Cheerleader Gracie Canada has been selected to compete for the TOP GCCA Cheerleader of the Year.
Canada will compete August 7, 2021 at Columbus State University for the title of TOP Cheerleader of the Year.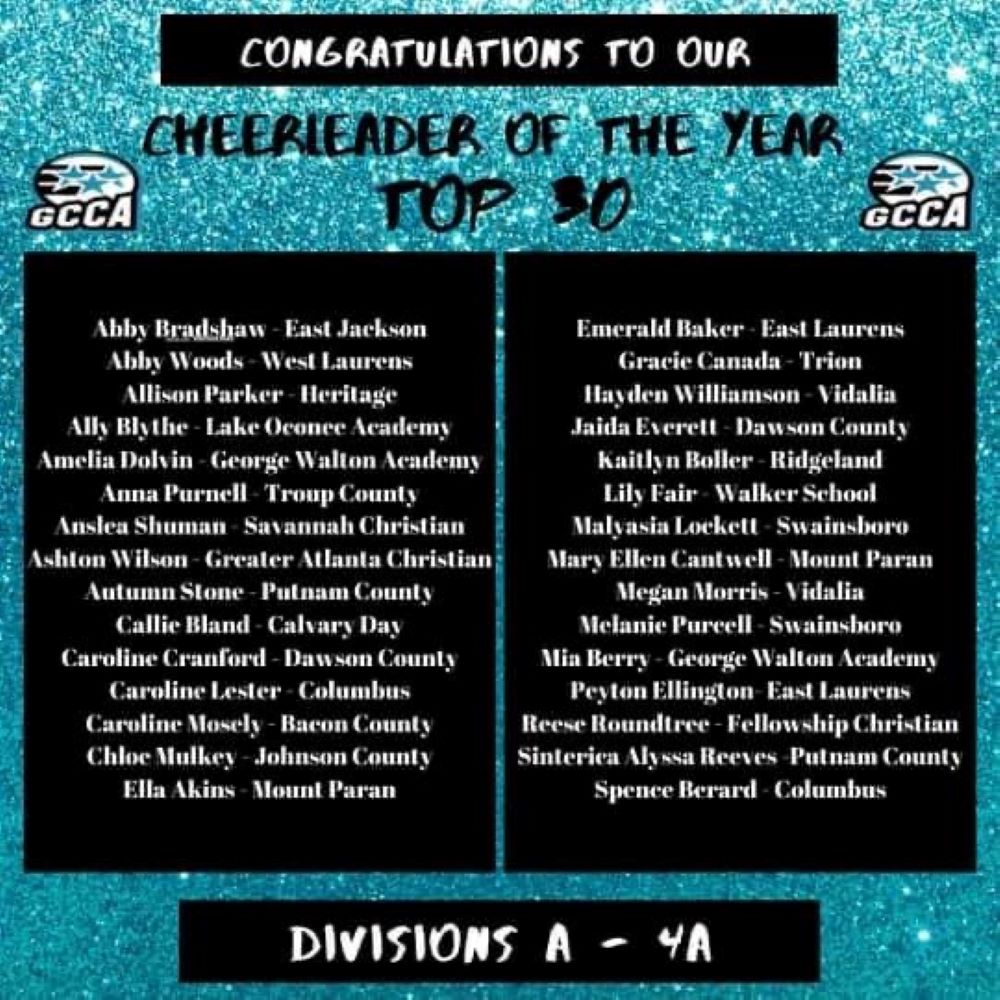 Cheerleader of the Year is a statewide scholarship program funded by the Georgia Cheerleading Coaches Association. Members coaches nominate athletes and coaches alike for honors that include; Cheerleader the Year, Team of the Year, Coach of the Year.
Coaches nominate rising senior cheerleaders who have a minimum 3.5 GPA, and those nominated then must complete an application that includes all of their honors and awards, community work, grades, classes, test scores, and other factors. There is also an essay component and several letters of recommendation from coaches and other community members are required.
Canada says her favorite part of cheerleading is competition day. Her goal for this season is for us to be the best team we can be! Fun fact about Gracie- she's a 2021 World Champion with Stingrays Peach. Her favorite phone app is Instagram. When she has free time, she likes to watch Virgin River.
Watch more about Gracie HERE