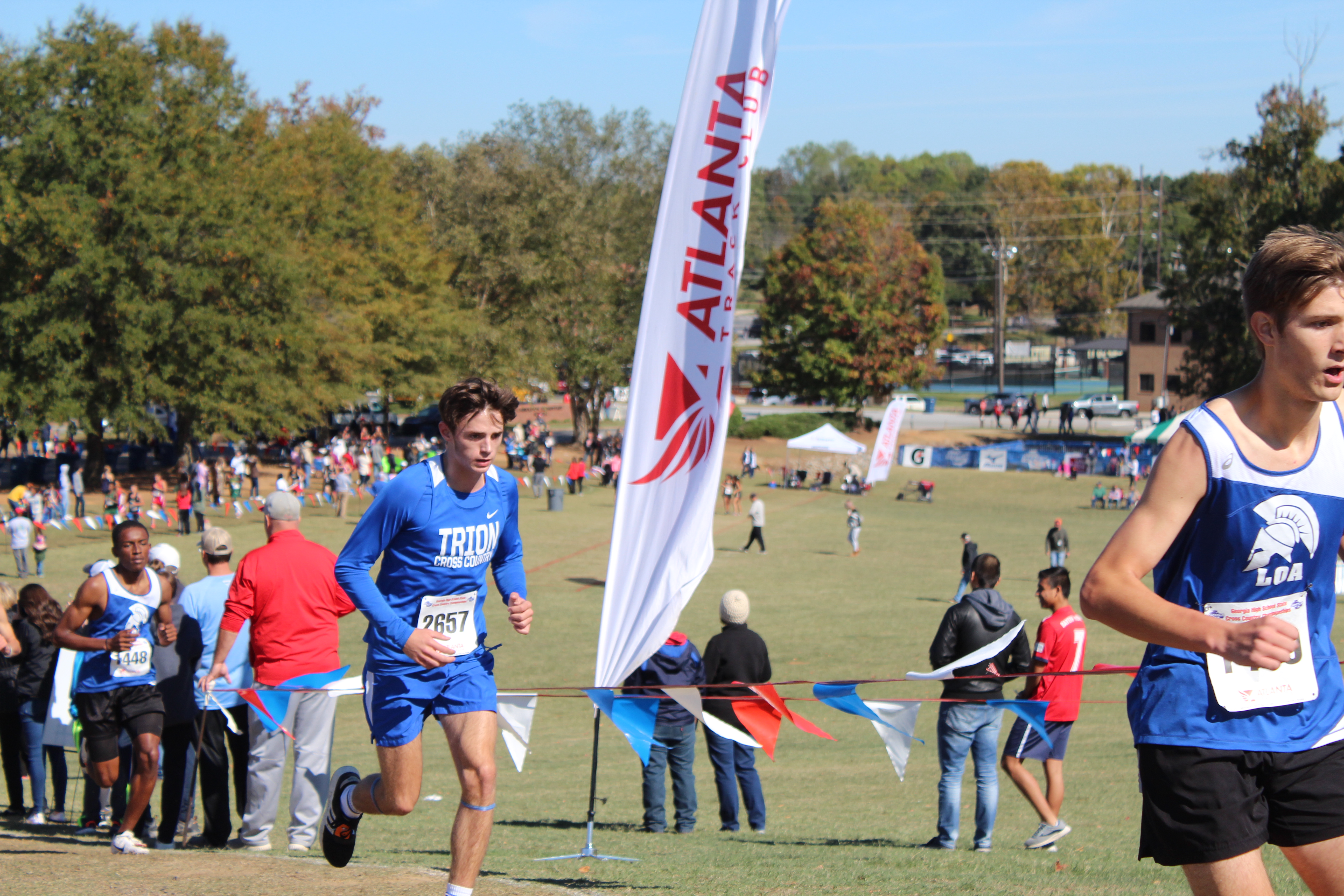 On Saturday, November 2nd, the Trion High School Cross Country team traveled to
Carrollton, Georgia to compete in the state championship.

The team ended its successful season with the girls team finishing in ninth place, and the boys team finishing in eighth place overall. Compared to the area meet, the Boys team successfully improved their scores so much they would have moved up two places in the overall rankings of that particular race.
Trion High School junior, Dawson Brown, was the highest placing member of the THS
team, finishing in ninth place with the time 18:37. Dawson stated, "I am so happy about the results. Coach Gentry is a legend, he is like my second father and I can't thank him enough! Cross country has helped me grow closer to God and I can't wait for next year! T-Town strong!".
Dawson Brown had a great season in Cross County finishing 3rd at the Adairsville meet and won the Dade county meet.
The highest placing girl for Trion High School is junior, Hannah Dong.
The 2019-2020 cross country season has been a great success and continually broke
records for the school. THS students: Dawson Brown, Brayan Chillel, Josiah Bruce, Rory Hogg, Michael Cook, Savannah Price, and Kelsey Kingery all placed in the top 85 in their selected divisions at the state championship.
Senior Savannah Price stated, "I am so happy I have been able to participate in such an
amazing sport for my time in high school. I will always cherish these memories. Cross country is such a different type of sport, all the other teams cheer you on and are there to help each other. I already miss going to practice and seeing all my teammates."
Trion High School is so proud of all the cross country runners and coaches, and can't
wait to see the growth and improvement surrounding this program.
Contributing author: Isabelle Walters
Article Published with Permission from the Bulldog Barker