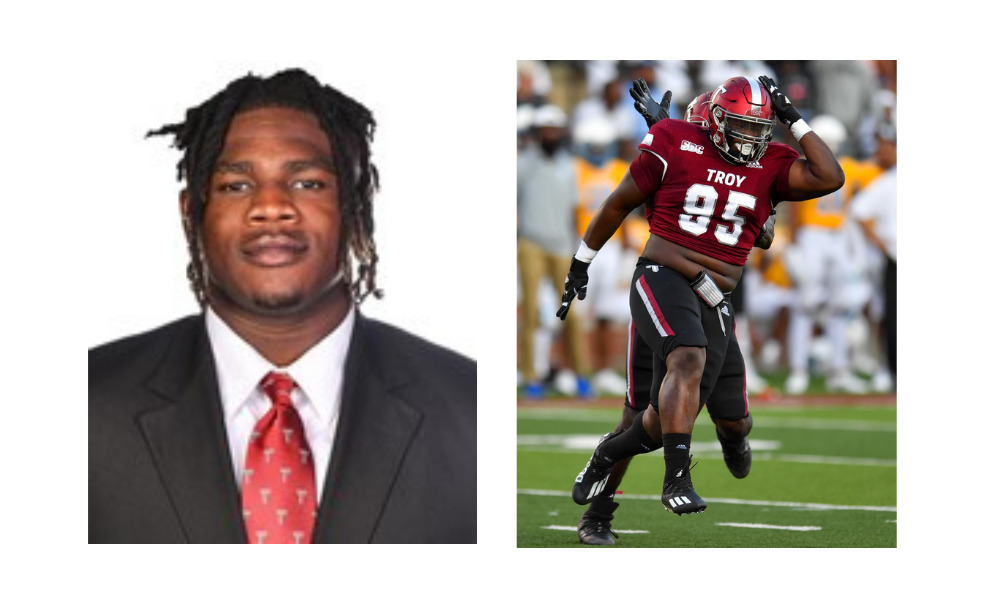 Medina Prepares for 2022

As Summer begins the slow burn into Fall, college football players return to campuses across the country in preparation for the upcoming annual ritual that is a second religion here in the south.
For Chattooga County, all eyes will be watching the high school graduates who have gone from the Friday Night Lights to the Saturday Sun and college stadiums. None of those athletes are "bigger" than Troy University's Luis Medina. The 6'1" 300 lb defensive tackle left Chattooga High School in 2019 as one of the most dominant defensive players in school history and didn't miss a step transitioning to the D1 level as he exploded onto the Trojan campus, seizing a position on the defensive line as a true freshman with 30 tackles, 1.5 sacks, and a forced fumble. The Trojans went 5-6 that season with four losses by a single possession, including a 42-38 loss to #13 ranked Coastal Carolina.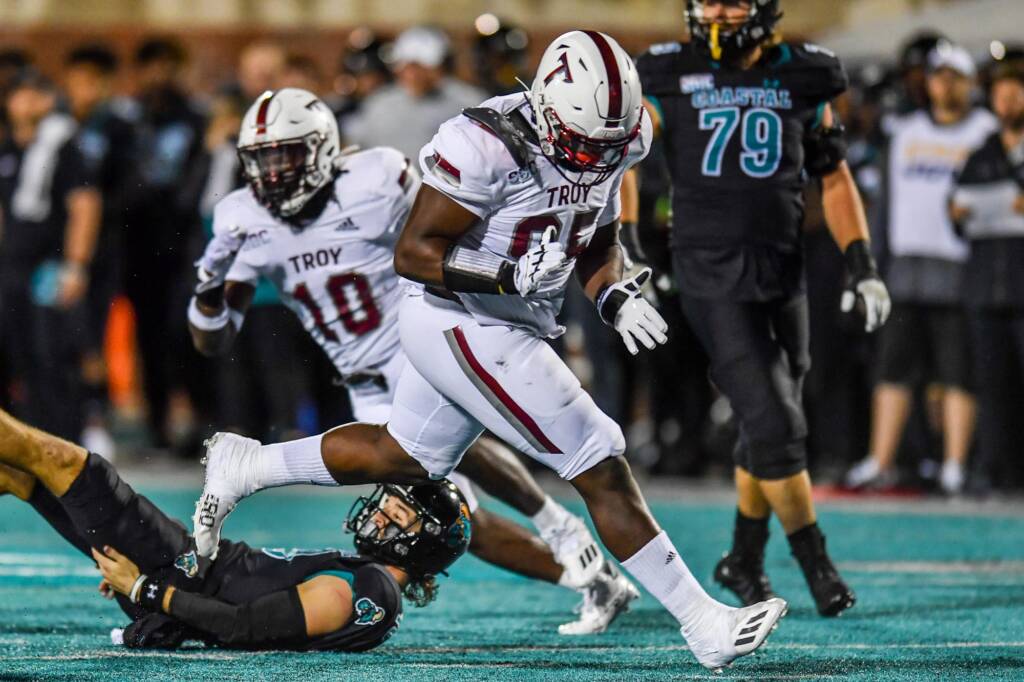 In 2021, Medina accounted for 28 tackles and 2.5 sacks and again took Coastal Carolina (#24) down to the wire with a 35-28 loss while notching big wins against Georgia Southern and Southern Mississippi.
AllOnGeorgia caught up with Luis Medina to find out how he is managing his off-season and what is in store for 2022. Medina was back on campus after Memorial Day and hit the ground running. With multiple staff changes, there were a lot of changes in atmosphere and routine with players and coaches alike having something to prove. Medina said that he, and other players, "are hungry from looking back at last season" and all have personal goals for improvement.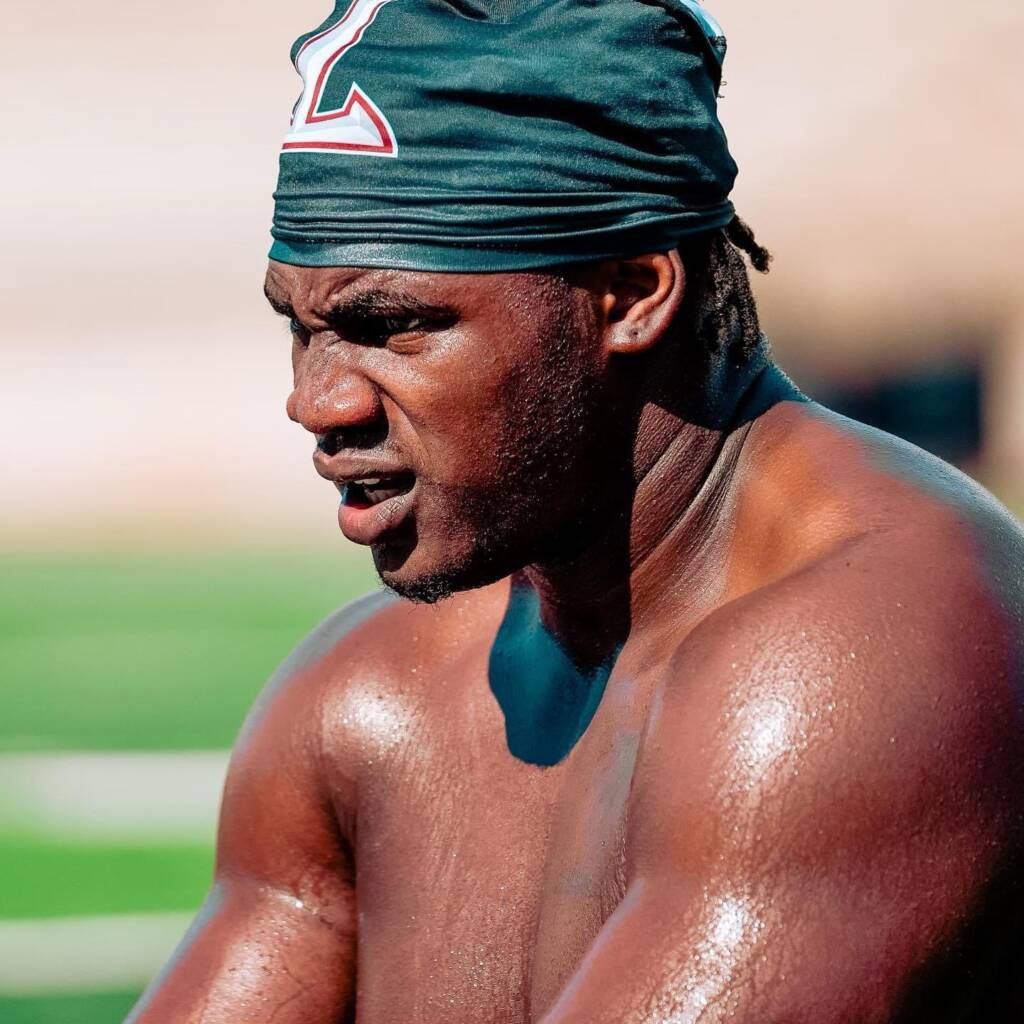 On the field, Medina's goals for the upcoming season include a target of 5 sacks, 10 tackles for loss, and 50 tackles. Off the field, Medina continues to strive with his spirituality by "getting closer to God", and in the classroom by "maintaining my 3.0 GPA," he said.
The 2022 season kicks off on September 3rd with a visit to Oxford, Mississippi where the Trojans will open up the season against Ole Miss. Medina says this game is "circled for sure" by him and his teammates "knowing we are going to be the underdog" and the fact that this is a "money game" for Troy. Broadcast on the SEC Network at 4 pm, the Trojans will be getting much-needed media coverage and Medina says the Trojans will be ready to perform against a high-powered SEC offense led by Lane Kiffin.
Medina says that he has enjoyed the experience that Troy has to offer because "it's not too big that you'll be distracted" while expressing his appreciation for teammates that "are all hungry for their own reasons and have also set a goal they all want to achieve."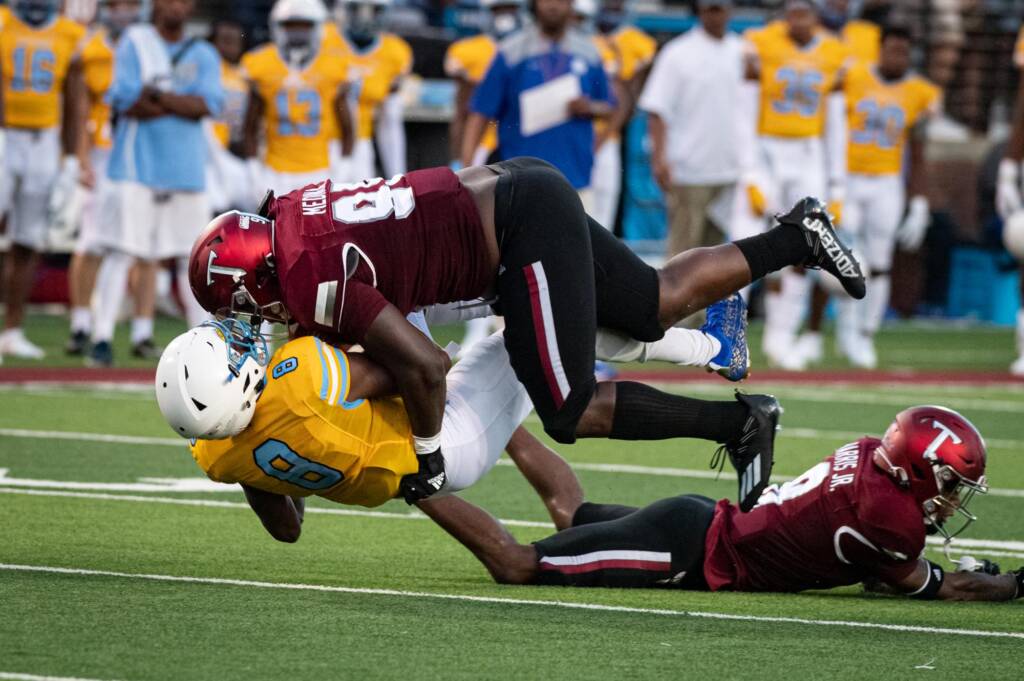 The Trojans will be led this year by Jon Sumrall who, after three seasons with Kentucky including 2021 as Defensive Coordinator, returns to Troy where he was the Linebacker coach from 2015-2018 and boasted an 11-win season and three bowl victories.
For Medina, he too has a lot to boast about, but the humble giant refuses to toot his own horn despite bench pressing nearly 450 lbs and squatting about 700 lbs. Medina models his game after his role model, Aaron Donald, the legendary defensive lineman for the LA Rams who was the highest-paid defensive player in the NFL. "I picture myself playing the game as he does. With me being undersized [for an NFL DL] he shows that height doesn't matter."
Medina dedicates a lot of time to his studies and football. "I spend half of my day at the facility whether it's team meetings, film study or extra work."
For local players, Medina is always willing to share his time and experience to help them become better on the field and in the classroom.
Final words of wisdom from Luis Medina–"For the young bulls back home, put your head down and work. Don't worry about the outside life that's always there and remember the mission you're on and who you're doing it for."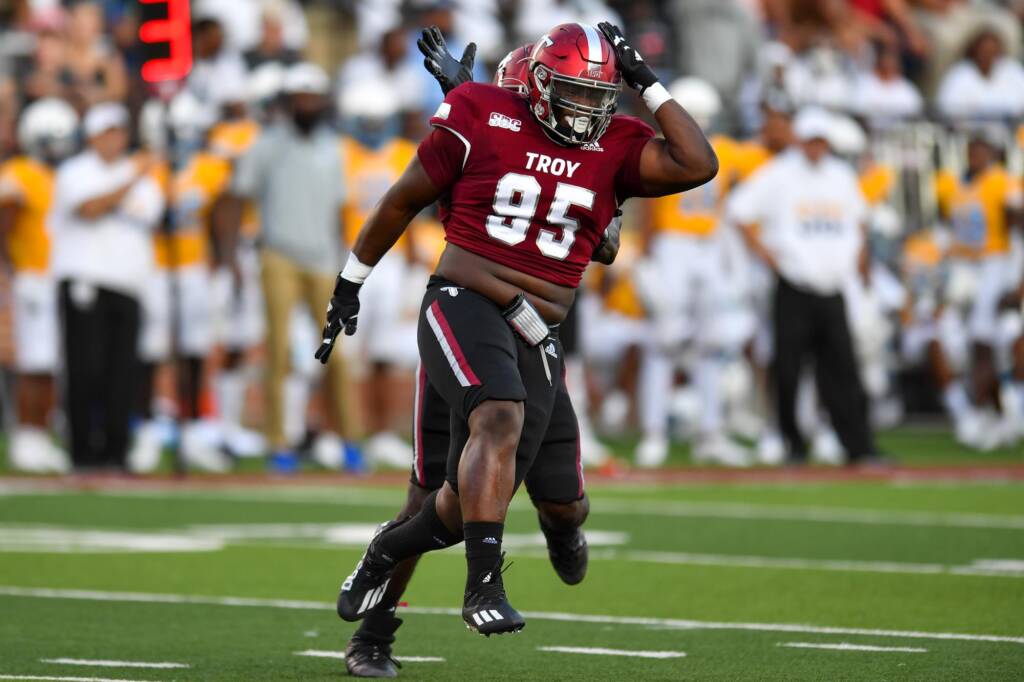 Medina career highlights 
2021 Started four games on the interior of the defensive line and played in nine total contests … Finished the season with 28 tackles, 2.5 tackles for loss and 2.5 sacks … All his stops behind the line came in the first three games of the season – 1.0 vs. Southern and Southern Miss and 0.5 vs. Liberty … Season-high seven tackles against App State and added six in the win over Southern Miss … Credited with 12 total pressures on 114 pass rush snaps with eight hurries
2020 Played in all 11 games and got the starting nod in the opener … Finished the season with 30 tackles, 1.5 sacks and a forced fumble … Made a huge third-down stop on the 1-yard line against Coastal Carolina in the fourth quarter that led to a turnover on downs … Credited with sacks against Middle Tennessee and South Alabama … Forced a fumble and recorded five tackle at App State … Posted 10 pressures on the season with two hits and six hurries to go along with his 1.5 sacks
Troy's 2022 Football Schedule
2022 Football Game Times
Sept. 3             at Ole Miss – 4 p.m. (SEC Network)
Sept. 10           Alabama A&M – 7 p.m. (ESPN3)
Sept. 17           at App State – 3:30 p.m. (ESPN+)
Oct. 1              at Western Kentucky – 7 p.m. (ESPN Network)
Oct. 20            at South Alabama – 7:30 p.m. (ESPNU)
Dec. 3              Sun Belt Championship Game – 3:30 p.m. (ESPN)