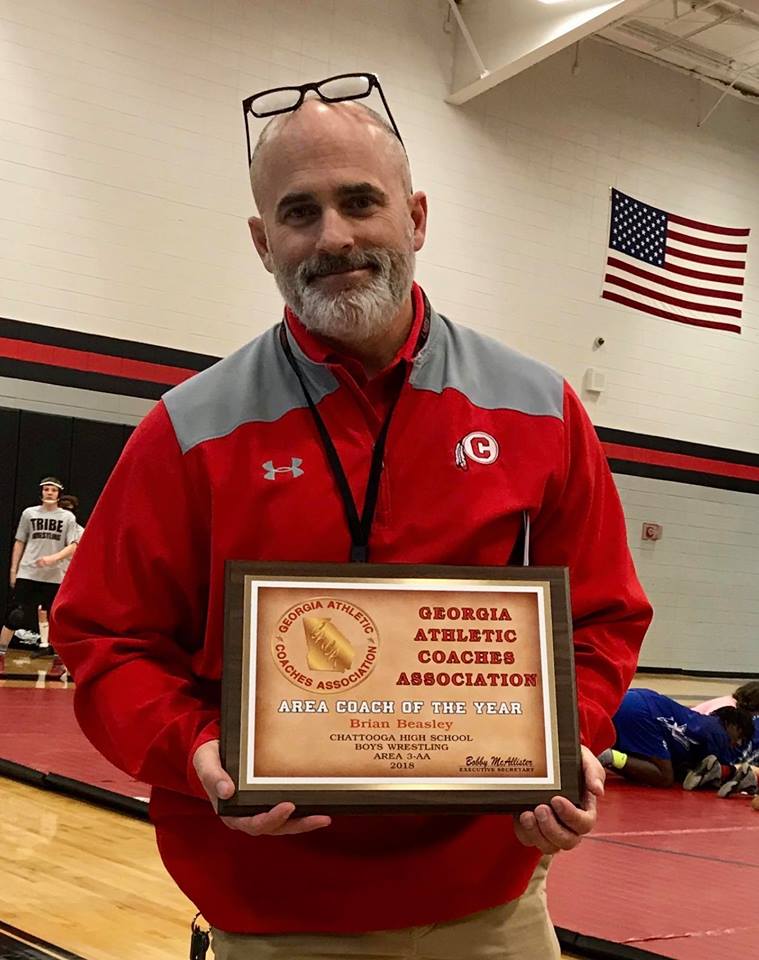 Chattooga Wrestling Coach Brian Beasley has been selected the 2018 Georgia Athletic Coaches Association Area Coach of the Year for 2018.
Beasley began his coaching career at Chattooga in 1996. He has been head coach for a total of 18 years, having taken five years off from 2010-2014.
Chattooga Wrestling claimed the traditional 3AA Area Championship in 2018 for the first time in twenty years with eleven placers and eight sectional sectional qualifiers. The team finished third at area dual with an 31-11 overall dual record.
"We are proud to have one of our coaches recognized by the GACA and are fortunate to have Coach Beasley in our program.  He has been a great asset to Chattooga Wrestling for many years," Athletic Director Barry Peppers said.