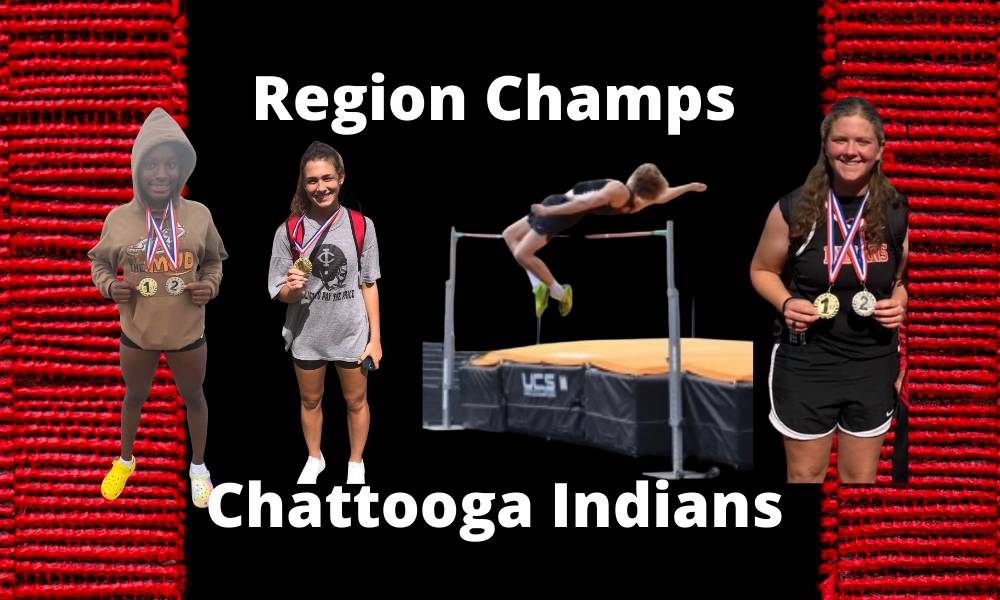 Chattooga Track and Field brought home four region champions.

Cash Allen won the region championship in high jump and had a personal best jumping 6'4, a new  school record.
Caroline Hodges is now a two time region champ in discus.
Sada Williamson won the region championship for 100 hurdles, also a school record.
Ellie Martin won the region championship for girls high jump.
Other Indians advancing to sectionals include:
Nic Hester triple jump (3rd)
Devon Heroch discus (3rd)
Kha'nija Avery shot put (4th)
Kendra Heroch long jump (3rd)
Sada Williamson also qualified in 300 hurdles(2nd), triple jump (3rd), and high jump (3rd).
Caroline Hodges also qualified in shot put (2nd)
Kalei McNair 800 m (2nd)
Girls 4×400 relay team (3rd) with Tyiana Scales, Ellie Martin, Asia Johnson, Kalei McNair
"The girls finished 3rd overall in team points. I am so proud of the hard work this season of all the athletes. They really improved each meet and gave everything they had at region," Coach Renee Beasley said.
Chattooga Track will compete at Sectionals May 8 at Gordon Central. From there, the top eight will advance to the state meet.