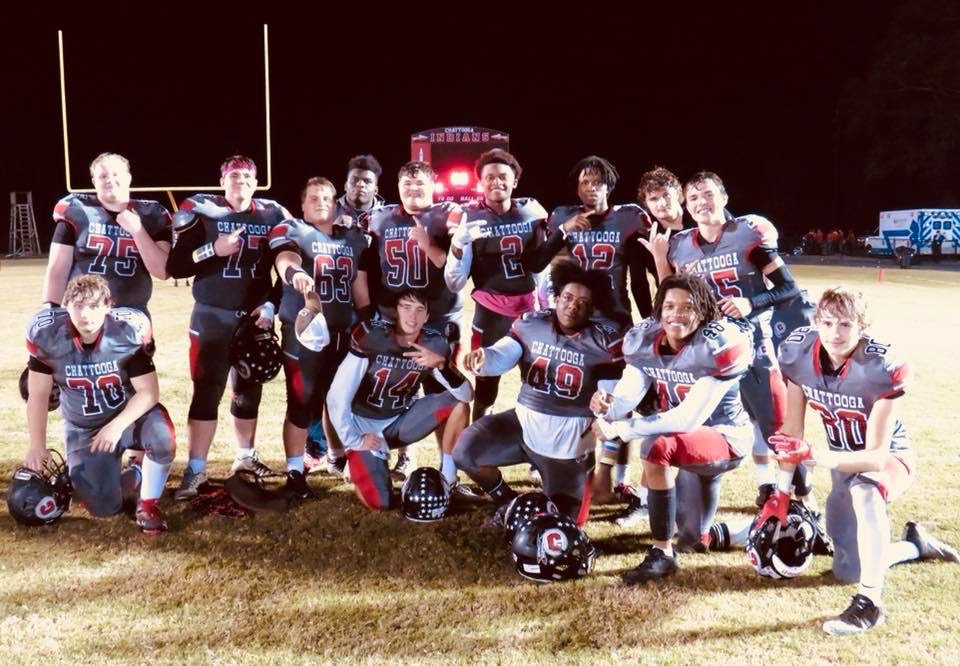 Last week Chattooga (6-2) continued their dominance of running the ball, amassing 242 rushing yards against Armuchee.  "We have to continue to run the ball because it is taking advantage of our strengths," Coach David Gann said referring to the Indians seasoned and experienced offensive line and two very talented RBs, Lackey and Lester, as well as one of the best blocking FBs in the state, Izzy Dammond.

"Our passing game had some big plays Friday against Armuchee, but we have to continue working to improve consistency in our passing game," Gann said. Chattooga completed three passes for 56 yards.
As the regular season is winding down, the  Indians have broken through the top 25, currently sitting at #23 in the State with goals of hosting a state playoff game. Chattooga has advanced to the playoffs for the last five seasons.
But there are still two teams remaining on the regular season schedule, Dade and Pepperell.
The Indians will travel to face Dade County (1-7) this Friday.  Dade is a young team, with three freshman starters and they have not had one of their better seasons. But they have some talented players including Malik Webb and a couple of very big lineman. "They are coached very well by Coach Warren, so we are for sure not going to over look them or take them lightly. We have to play well to beat them….and if we make mistakes they are very capable of beating us," Gann said.