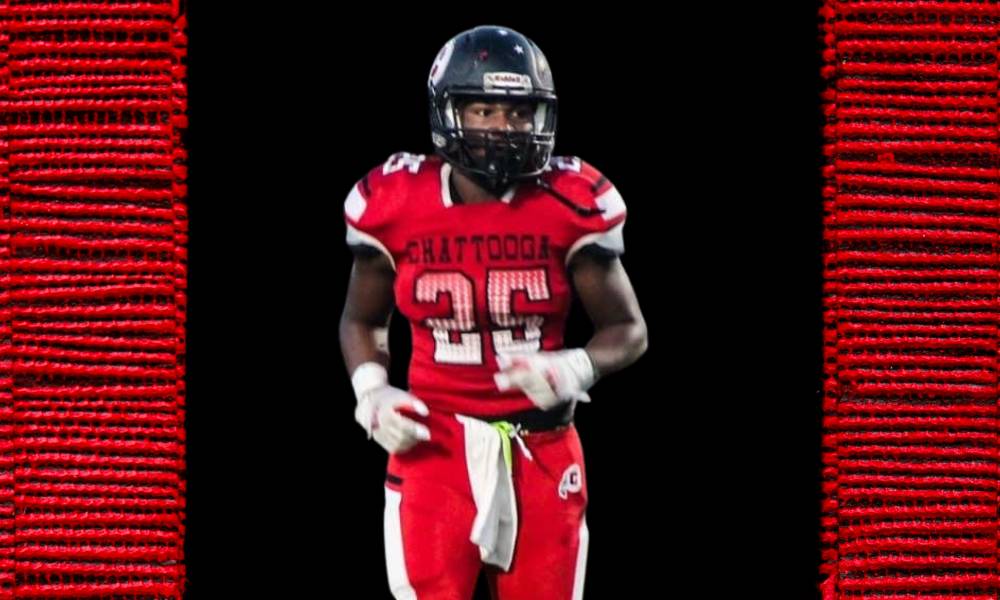 Lester Ties Chattooga Scoring Record
Running Back Shaun Lester tied the all-time scoring record for Chattooga Indian Football in the Friday night matchup with Dade County.

In the 28-13 victory Lester had his fourth career 200+ yard game and two touchdowns, bringing his career total to a record setting 52 rushing touchdowns and 336 total points, (counting his receiving TDs and 2-point conversions).
Against Coosa Lester set the record for most rushing touchdowns with 50.
With many games left in the season Lester tied Isaac Foster's all-time leading scoring record in Chattooga Football with 336 points.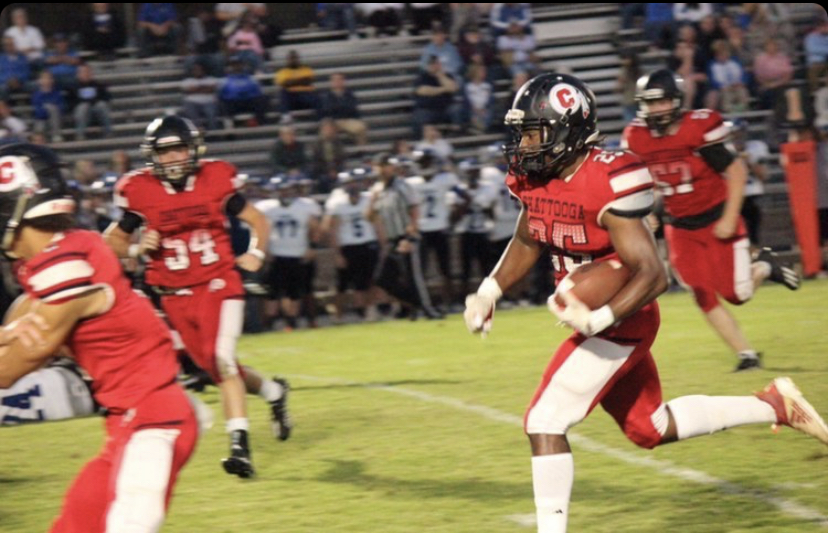 Despite limited action in the first few games this season, Lester has rolled up 825 yards for a total of 4,373 career rushing yards, while eyeballing another record, the one held by Isaiah Foster, as the all-time leading rusher with 4,378 rushing yards.
Lester is within 6 yards of breaking that record.
At 825 rushing yards Lester is also close to a record that he will set on his own, the first Indian running back in school history to have FOUR consecutive 1,000 yard seasons.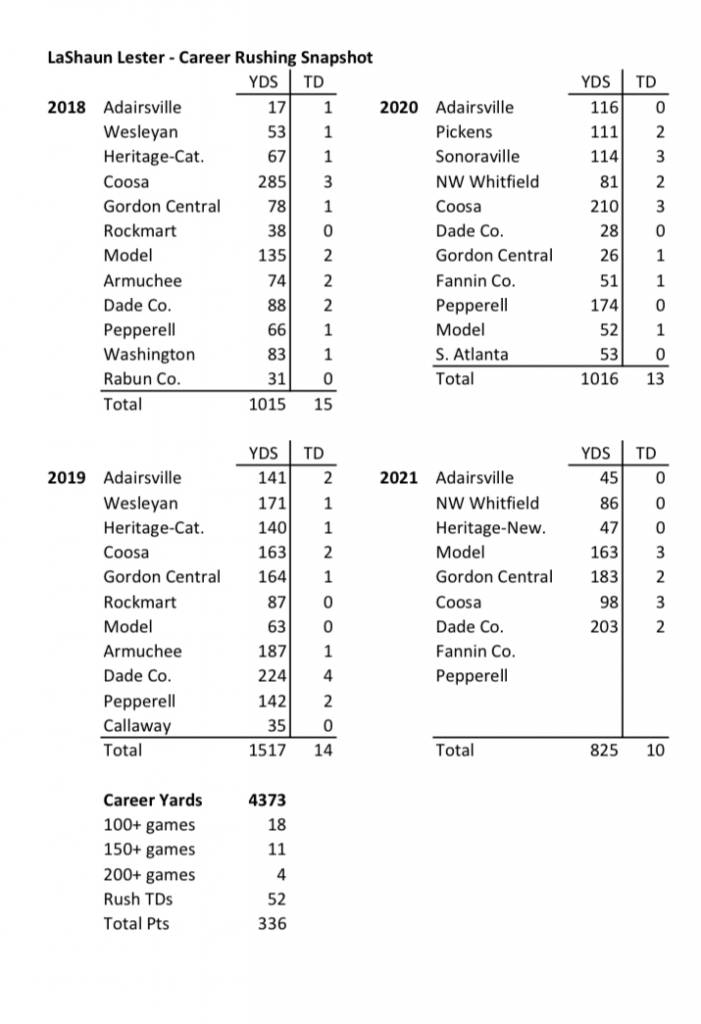 "His records are a testament to his hard work and determination as he's had to overcome nagging injuries, a head coaching change, and different offensive systems during his career," Indian Coach Chris Hodges told AllOnGeorgia.
Lester has been setting records since his rec league days in Summerville and will continue to do so wherever he ends up playing on Saturdays.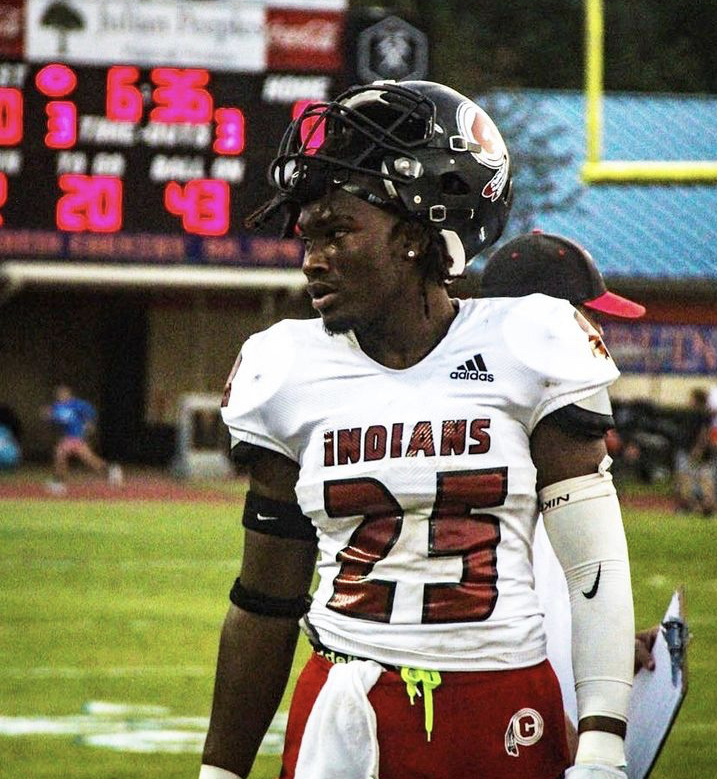 Correction: MaxPreps stats when first entered by Chattooga coaches had Lester with two touchdowns in the Dade game. Later the coaches realized Lester only had one touchdown in the game, thus making Shaun one touchdown shy from tying the all-time scoring record (Shaun is at 330 points), his yardage was corrected to 200 even (still his 4th 200+ game) so he is within 10 yards of breaking the all-time rushing record and is at 822 rushing yards for the season.