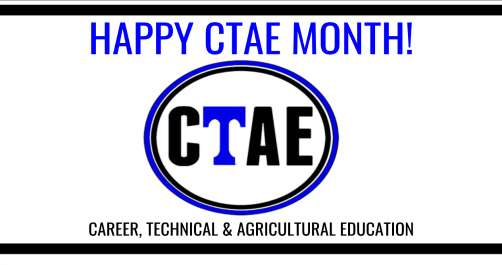 Trion High School Celebrates CTAE Month: Published with permission of the Bulldog Barker


By Bryana Whitaker
Although most people associate February with love and chocolates, this month is also a time to appreciate your Trion High School CTAE Programs. CTAE stands for Career, Technical, and Agricultural Education and possess a curriculum, created and revised by the Georgia Board of Education, that allows students to complete a desired pathway in one of these outlined areas.
Any THS student can participate in an offered CTAE program, and the resulting courses, in order to complete their desired pathway, a high honor for any Bulldog. At THS this means that students can enroll in any of the five offered pathways: Business and Computer Science, Foods, Nutrition & Wellness, Early Childhood Education, Engineering and Technology, and/or Construction. Regardless of the pathway, students must complete three years in one CTAE program to qualify for pathway completion.
Within the Business and Computer Science program, lead by Mrs. Jennifer Patterson, there are four levels students work through throughout their high school career. Each of these classes build on one another, beginning with Introduction to Business and Technology. Students then advance to Business and Technology before completing their three year requirement with Business Communications and Presentation. The fourth level class is a great opportunity for students to take a Dual Enrollment course with Mrs. Patterson, in which they can receive college credit through Georgia Northwestern Technical College: COMP 1000.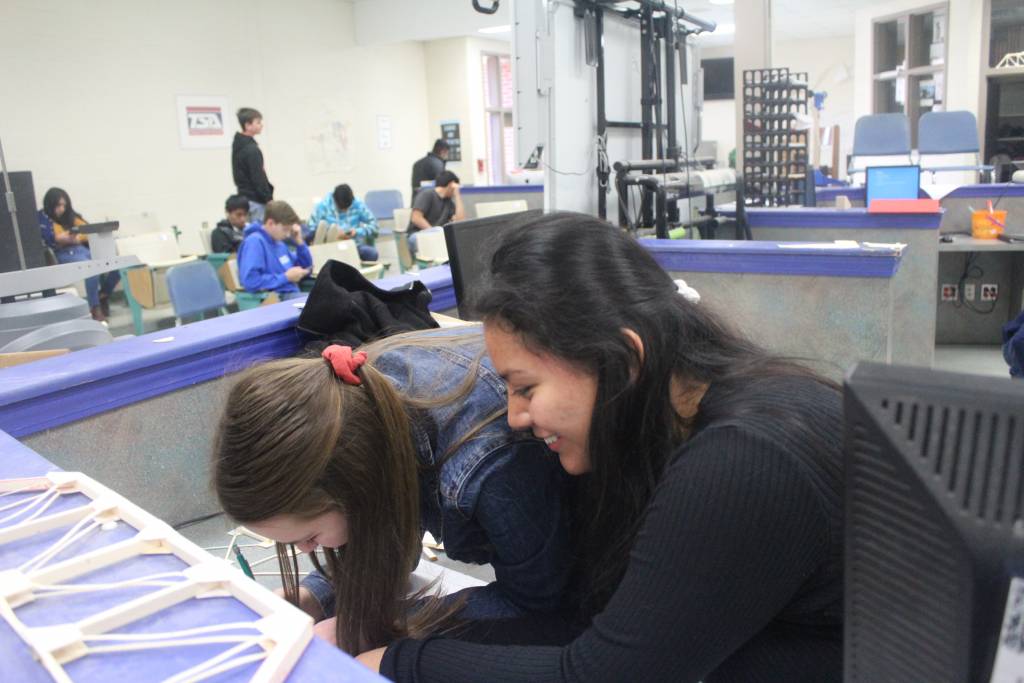 Another option for THS students includes Mrs. Merri Blankenship's Family and Consumer Science pathway. This pathway offers students a unique view of the interrelationships between a family and work through four classes: Early Childhood Education I, Early Childhood Education II, Early Childhood Education III, and Early Childhood Practicum.
Mrs. Blankenship also offers a second pathway: Foods and Nutrition. Unlike those listed before, this pathway only offers three levels. Students begin with Food, Nutrition, and Wellness I before moving on to Food for Life II and then finally ending with Food Science III. Through a combination of book work and hands-on cooking experience, potential Foods pathway completers are able to gain a better understanding of the nutrients they put into their body every single day.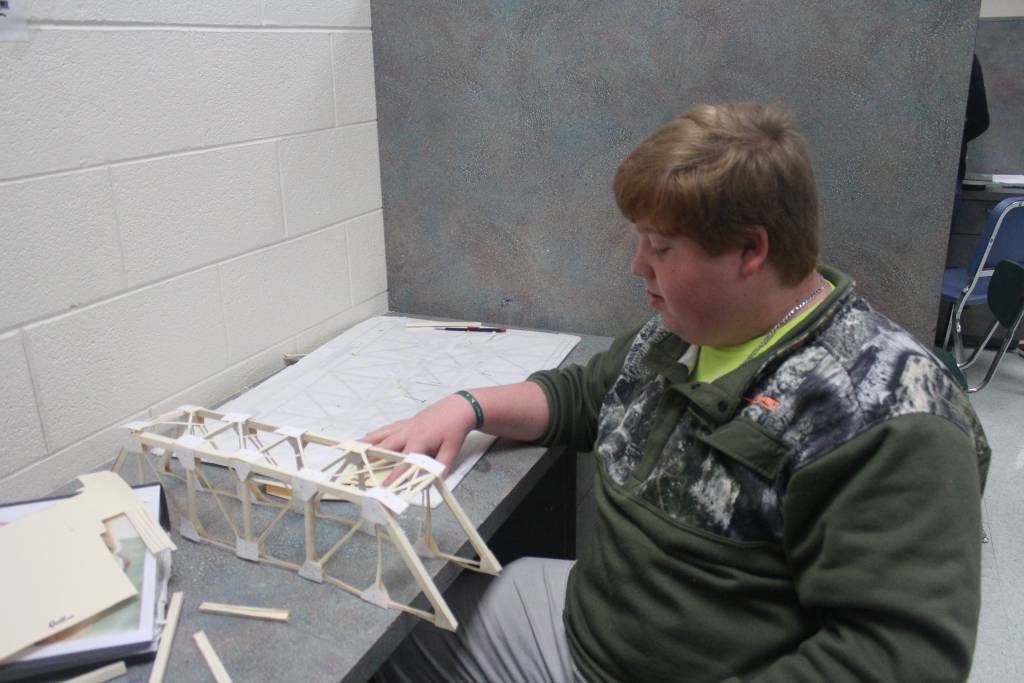 A fourth pathway offered at THS is Engineering and Technology. Students interested in pursuing a career involving robotics, engineering of any kind, or who enjoy learning about new technology would find this pathway very suited for them. This program is headed by Mr. Scott Petty and offers four classes: Engineering and Technology I, Engineering Concepts II, Engineering Applications III, and 3-D Modeling and Analysis. Students who complete three of the four years also have the ability to enroll through Georgia Northwestern Technical College and complete the Dual Enrollment course: AC Theory, Electric Motors, Hydraulic.
The final pathway offered to Bulldogs is Mr. Trent Stamey's Construction. This course is composed of four classes that guide students through Occupational Safety, Introduction to Construction, Carpentry I, and Carpentry II. Students leave with the ability to know more about OSHA regulations, lots of building techniques, and community service experiences. These students have the ability to showcase their construction skills through bookshelves created for the Chattooga County Literacy Program, signs created for our sports complex, Christmas decorations for the Trion Park, and so much more.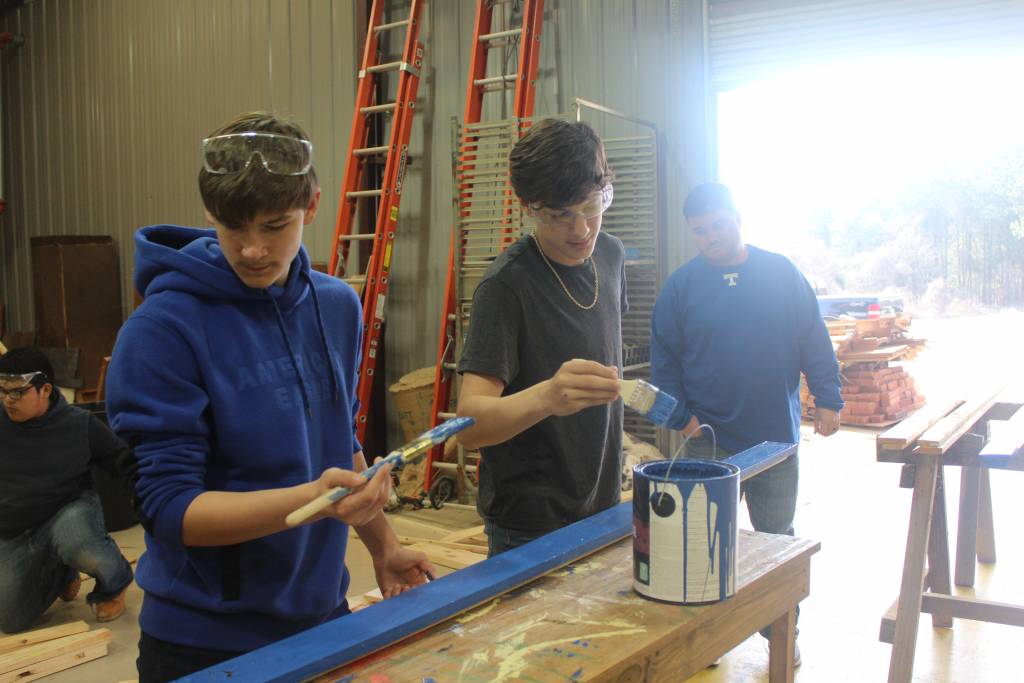 Although these pathways have little in common, each course offers students wonderful and unique opportunities that aid them throughout both high school and college. For example, nearly all of THS's pathways are connected to a national club association, prompting students to join a wider community of students with similar interests. The Student Organizations associated with these pathways are Future Business Leaders of America (FBLA), Family Community Career Leaders of America (FCCLA), Technology Student Association (TSA) and Skills-USA. Bulldog Alumni, Kristen Hankins(Class of 2018), who completed the Early Childhood Education and the Foods, Nutrition and Wellness Pathways, was an avid member of FCCLA for four years, even becoming their Vice President of Public Relations.
Hankins had this to say of her involvement in Trion CTAE program's: "Without CTAE I would have no idea what career field I want to go into, most of my close friends, or opportunities such as internships. I was fortunate enough to serve as the Georgia FCCLA State Historian (2017-2018) and served as their Vice President of Public Relations and on their Board of Directors during 2018-2019. I cannot imagine my life without CTAE!"
Overall, it is hard to define February as the "Month of Love" when it also hosts CTAE Appreciation month. Though these programs are considered electives, the opportunities and knowledge each class offers is phenomenal, providing an excellent outlet for any Trion Bulldog.
For more information, follow this link to the GaDOE CTAE homepage: http://www.gadoe.org/Curriculum-Instruction-and-Assessment/CTAE/Pages/default.aspx.
By THS Student: Bryana Whitaker
BCS Pathway Completer, 2019