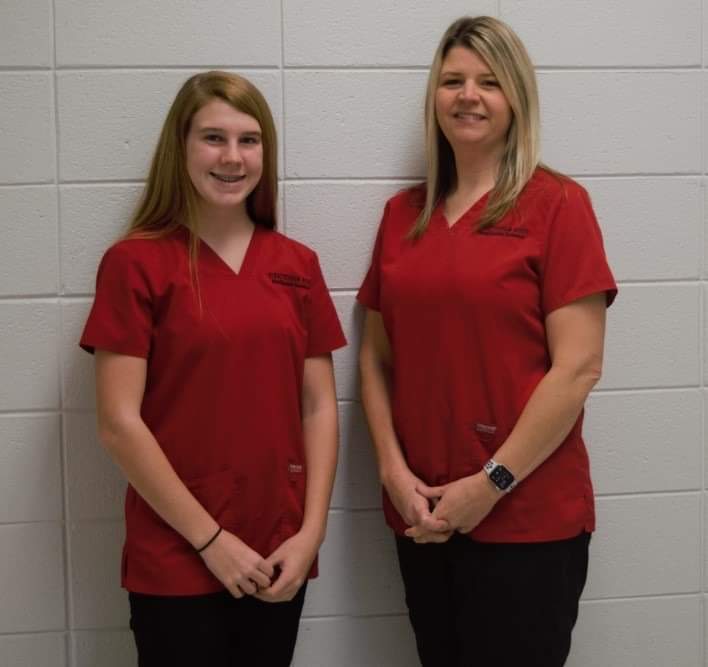 Published with permission of the Indian Lore
Chattooga offers many elective classes from Construction to Audio Visual.  One of those elective classes is the Essentials of Healthcare, which is in a pathway preparing students for a career in Healthcare. The Essentials of Healthcare is a class where you learn vocabulary, first aid, CPR, the Heimlich, how to take vital signs, how to properly put on gloves, and wash your hands. You'd think "Oh that's good for your future". You would never think you would need to use it in a real-world situation until you're older. However, that is not always the case.
​Olivia Young, a student in the Essentials of Healthcare class,  had a first-hand experience with the importance of the skills learned in this class. The Chattoooga Competition Cheerleaders had a cheer competition on January 16. To celebrate our win, the cheerleaders, which I am one of, went to eat at Chilis. We got our food like normal, but then out of nowhere, my mother started choking. She could not breathe. I was terrified. One of the cheerleaders, Olivia Young's dad first attempted the Heimlich but was too high up and didn't have the proper training. Luckily, Olivia had taken that class and knew what to do. She performed the Heimlich perfectly and saved my mother's life.
A big thank you to Olivia for saving my mother and to Mrs. Misty McQuese, the Healthcare teacher,  for teaching students the proper techniques to save lives. Thanks to both of you, my mother is still here with me!
By: Savannah Greene