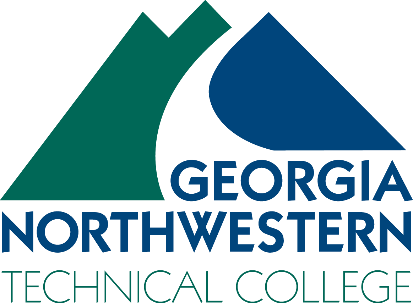 Georgia Northwestern Technical College (GNTC) is proud to announce the students on the President's and Dean's Lists for the 2020 fall semester. To be eligible for the President's List, the student must maintain a GPA of 3.8 or higher during the semester with a course load of at least 12 credit hours. To be eligible for the Dean's List, the student must maintain a GPA of 3.5 to 3.79 during the semester with a course load of at least 12 credit hours. GNTC students are listed by their designated home campus and dual enrolled students are listed by their high school.
The GNTC President's List for:
The Catoosa County Campus: Brandon Avans, Avery Cavin, Joseph Chase, Richard Eaker, Graham Focht, Hannah Godfrey, Sammy Hamby, Stephan Herbel, Larry Holbrooks, Sylvia Kamp, Joshua Lee, Megan Leigh, Lorien Lemus Arita, Kayla Lockhart, Thadeous Long, Courtney Parks, Amie Patterson, Levi Pettigrew, Hailey Pilkington, Ashlyn Propst, Ashley Vineyard, Charles Walsh, Brittany Wattenbarger and David Young.
The Floyd County Campus: Courtney Adams, Nicole Adams, Josi Adcock, Mayela Alsina-Guerrero, Samantha Arrington, Joshua Banks, Adriana Barajas, Matthew Barnes, Stephanie Barnhart, Amie Bates, Eric Beach, Kinsley Beck, Savannah Beeler, Clara Bennett, Tori Bennett, Shaye Beverly, Alice Bibby, Melissa Blackwell, Heather Bourg, Jessica Briggs, Joy Brown, Tressa Brown, Christina Bullock, Dana Bunch, Jeffery Burger, Christopher Cabe, Cody Campbell, Brittney Carter, Destiny Carter, Jonathan Casey, Elizabeth Chihuahua, Esmeralda Cisneros, William Clanton, Abie Cline, Krysta Coker, Stephen Cordle, Cesar Cornejo Lopez, Emmanuel Cornejo-Escutia, Stephanie Cornett, Jonathan Crane, Steven Crane, Christine Crouch, Erik Cruz, Oksana Daniel, Melanie Davenport, Riley Deck, Reagan Deems, Brannon Draper, Payton Eagan, Emily Edwards, Houston Edwards, Timothy Edwards, Praise Eguavoen, Morad Enayet, Marvin Escobar, Joseph Esposito, Andrea Etzler, Emma Evans, Oscar Flores Segura, Araseli Fonseca-Cruz, Candice Franks, Joshua Freeman, Caterine Galicia Baez, Jazmyn Gamble, Virgilio Gaspar-Francisco, D'ana Gay, Katelin Gaylor, Michael Gibson, Tyler Gollahon, Destiny Griffin, Sabrina Griffin, Netashna Guyant, Eric Hamilton, Jacob Hammitt, Joseph Harper, Nicole Hatcher, Omar Hernandez, Ileana Hidalgo, Casey Hipps, Kristen Hosbach, Tyler Howland, Hannah Hunter, Kelli Irvine, Jacquera Jester, Leslie Jimenez, Kasey Jones, Keilyn Jones, Peyton Jones, Taylor Kinsey, Laura Kizziah, Breanna Kreider, Asrealla Lee, Lacey Leming, Dafne Leonard, Ariel Lewis, Aaron Little, Debra Little, Joshua Little, Lucas Loboda, Maria Lopez, Diana Madero Hernandez, Rebbeca Martin, Erin Massey, Nyia Maurer, Tara Maurer, Alyssa May, Regina McClendon, Kelly McDowell, Zachary Miller, Kalee Mitchell, Joshua Monk, Ian Moore, Denna Morgan, Alexandra Morley, Michaela Mosley, Mason Mull, Hunter Mullinax, Marrio Oliver, Emilce Ortiz, Nicholas Pearson, Cody Peoples, Jessica Phillips, Madalyn Pittman, Lucas Pizano, Andrea Pooser, Caterra Pullen, Edwin Ramirez Clara, Cheyenne Ramsey, Elora Ratcliff, Kaylyn Reed, Joan Reyes, Mariana Reyes, Saul Reyes, Bladdimir Reyes Alvarado, John Reynolds, Jimmy Rivera Velasquez, Jeremiah Rogers, Wesley Runyon, Luke Ryan, Sara Saade, Jennifer Salinas, Molly Schrimsher, Logan Seabolt, April Shank, Deann Shelley, Grace Sims, Caroline Sizemore, Autumn Slay, Kelsey Sledge, Lauren Smith, Brian Stallings, Bradley Stanley, Kayla Stephenson, Jennifer Still, Lee Tanner, Samantha Taylor, Danny Thomas, Vanessa Tomas, Jessica Trejo, Nichole Truitt, Hayden Vaughn, Noah Voils, Abby Walker, Jennifer West, Reanna Whirley, Madisyn White, Lily Whyte, Alexis Williams, Derrick Williams, Ethan Witt, Jackson Wood, Baylee Wright, Jessica Wynn and Spencer Youngblood.
The Gordon County Campus: Sarai Albor, Taylor Amos, Erica Baber, Morgan Baggett, Lacie Bailey, Heather Ballinger, Cassondra Bennett, Raymond Bentley, Emily Brewer, Lindsay Burkhalter, Rebekah Cates, Dawn Charles, Hayley Cloer, John Craig, Jordan Crider, Mary Crowe, Angel Cruz, Brenda De Leon, Priscilla De Santigao Sanchez, Emily Dillard, Leighanna Edwards, Carly Ellison, Haley Enderle, Amanda Fowler, Guillermo Fraire, Lori Gallagher, Wilmar Gonzalez, Kaytlyn Green, Kari Hamby, Jason Harrod, Jacob Hayter, Jessica Heifner, Dagoberto Hernandez, Katelyn Horner, Amanda Jackson, Clayton Long, Grayson Lusk, Kiya McDaniels, Cohen Miller, Lara Miller, Joshua Monroe, Saxil-Ha Mura, Zachary Newman, Amanda Ochart, Steven Ollis, Tony Parker, Johnathon Pearson, Jamie Perez, Candy Phillips, Ethan Pratt, Isam Rasheed, Alaina Reece, Jeremy Reed, Halle Rhodes, Miguel Sanchez-Perez, Nicholas Santos, Darsey Shields, Anna Smith, Ramsey Smith, Tayler Stanley, Katelynn Stockman, William Swantic, Karley Thomas, Hazel Trujillo, Jose Ulibarri, Shannon Vann, Montserrat Villalobos Hernandez, Kristin Wade, Joshua Walls, Findley White, James Wilson and Jonathon York.
The Polk County Campus: Anna Bellantoni, Kayla Brand, Heather Byars, Kayleigh Carter, Cathy Holsey, Cynthia Jacobo, John Jones, Anna Lewis, Tandalea Mendez, Tina Nguyen, Jordan Rakestraw, Lorren Waters and Elizabeth Zuker.
The Walker County Campus: Sheena Agan, Macy Allgood, Jennifer Bailey, Jerry Bland, Madison Boone, Crystal Brady, Ronald Bristow, Linzee Brown, Jasmine Bryson, Nathan Busby, Elisa Callan, Taylor Casey, Haley Christopher, Connor Cohran, Sharon Coker, Bethany Colbert, Kaitlyn Conner, James Cotter, Emily Cowart, Gracie Daniel, Steven Davis, Rhonda Dekarske, Caitlin Dillinger, Chloe Dockery, Chelsie Eaton, Aubrie Edwards, Justin Ellison, Brooklyn Espy, Andrew Eychaner, Abigail Fowler, Kaitlyn Fuller, Meghan Gadbois, Stacey Garmany, Tina Gentry, Destiny Gomez, McKenzie Gossett, Tanner Groce, Mackenzi Haney, Angela Hendrix, Jessica Hester, Jennifer Highsmith, Sylvia Hill, Ashlyn Hodges, Donna Hogue, Allie Ingle, Kimberly Jenkins, Jazmin Jennings, Phillip Jennings, Dakota Jones, Janet Kennett, Marion Lay, Thomas Lyons, Bobbie Mackey, Julia Maddux, Ashley Magin, Kolby Marsh, Tiffany Martin, Matt Matteson, Catelynn McCoy, Stacy McDonough, Jessica McKenzie, Mary Morter, Olivia Moses, Alayna Moss, Haley Nguyen, Dora Nunez, Jessica Osborn, Megean Page, Mary Partain, Mitchell Patterson, Labeth Payne, Grace Pearson, Emily Plemons, Stacia Powell, Bailey Putnam, Alysha Quinn, Angela Rash, Heather Reynolds, Makinsey Reynolds, Heather Rich, William Rutledge, Denisse Sarmiento, Kevin Schoettler, Michael Scott, Adriana Silva, Dylan Simpson, Jessica Staton, Shelby Steele, Samantha Stowers, Megan Strickland, Alexis Taylor, Laura Tennant, Bethany Thomason, Sally Thomison, Madison Thompson, Erin Tucker, Steven Tucker, Andrew Van Gurp, Tammy Ward, Italia Whaley, Amanda Williams, Anna Wilson, Cierra Womack and Rebecah Woody.
The Whitfield Murray Campus: Levi Anderson, Harry Austin, Latoya Bargo, Kendra Bennett, Joel Burns, Lauren Callahan, Jessica Carnes, Cristina Carrillo-Rosas, Steven Cole, Brooke Cornette, Grant Davis, Justin Derosier, Eliseo Diaz Gomez, Feliciano Diego, Matthew Dunn, Ronnie Dunn, Matthew Earley, Bray Erwin, Jason Findley, Gregory Fish, Adriana Flores, Jennifer Flores, Justin Ford, Paola Fraire Morales, Tyler Gadd, Moises Gil, Andy Gillham, Wade Goolsby, Lupita Guzman, James Hampton, Patricia Herrera Pena, Kathleen Herring, Lydia Hyde, Evan Lewis, Lauren Lindsey, David Lopez, Bryce Mantooth, Jeffrey McClain, Aaron McCurdy, Hannah McFalls, Alexander Mutchler, Victor Paramo, Alan Parker, Atanacio Perez, Brandon Pinson, Jonathan Pritchett, Kelly Rickett, Jennifer Rodriguez, Alejandro Rosillo, Matthew Rountree, Juan Sanchez, Frances Scoggins, Haley Sterner, Edgar Tapia, Dustin Tate, Heather Thrasher, Jennifer Triana, Tyler Tuck, Christian Varnell, Luis Vasquez, Lance Watson, William West, Lisa White, Andrea Zavala and Arely Zendejas.
Armuchee High School: Ansley Reese.
Cedartown High School: Wendy Molina-Gutierrez.
Coahulla Creek High School: Leslie Cruz.
Coosa High School: Reidun Weaver.
Dade County High School: Bailey Davis and Kaitlyn Hedden.
LaFayette High School: Britney Booth, Loc Collins, Benjamin Maanum and Nicholas Walker.
Model High School: Kaden Cornett, Branson Edwards, Sarai Eubanks and Gurpreet Singh.
Murray County High School: Curtis Gross.
Ringgold High School: Jenna Dekich and Caroline Roach.
Rockmart High School: Neely Collum.
Rome High School: Chelsea Albarran Monge, Jace Clowdus, Andrew Harrell and Ashley Turner.
Sonoraville High School: Edwin Andrade, Bethany Champion, Janette Graves, Sydney Stanley and Riley Triplett.
The GNTC Dean's List for:
The Catoosa County Campus: Cory Clark, Brandon Cowart, Justin Davis, Bethany Giles, Sita Greene, William Hooper, Noah Lance, Devin Leake, Terry Morris, Hunter Shepherd, Nicholas Woods and Austin Yearta.
The Floyd County Campus: Jillian Alspaugh, Haley Arp, Cooper Bing, Catherine Bowers, Jarrod Broome, Raelyn Bryant, Carlee Buffington, Tara Butler, Bryson Caudle, Jamey Beth Childers, Madelyn Clay, Tucker Cleveland, Lisa Cochran, Lacie Coker, Joseph Cooper, Edgar Cornejo-Escutia, Chastity Crabtree, James Cromer, Matthew Dalton, Diontai Dammond, Erin Davenport, Ava Dent, Holley Dupree, Aden Edwards, Juan Escutia, Rolando Escutia-Nunez, Benjamin Fellers, Madison Fox, Jose Gonzalez, Shelly Grisham, Mitzi Harrell, Lauren Heiser, Raegan Henderson, Christian Hobgood, Teresa Hodgkins, Kolton Holder, Sharon Hoxie, Daniel Hudson, Brittney Hullander, Janan Hussein, Calandra Jones, Ethan Kitchen, Grzegorz Kowal, Anna Lively, Abigail Lockhart, Ricardo Martinez, Caterra McBride, Addison McCray, Eric Miller, Jeffrey Morrell, Morgan Motes, Chariesa Motin, Mckenzie Nash, Viviana Nevarez, Shaniqua Nina, Chidi-Ebere Nnamani, Jaqueline Nunez-Cruz, Megan O'Connell, Melanie Padgett, Ashley Paramo-Carmona, Tamara Passley, Amy Peace, Jorge Peinado Segura, Madison Phillips, Anna Prather, Darlene Rand, Barbara Rayburn, Ruth Reagin, Jerry Redd, Maria Reveral, Nallely Reyes, Daniel Reyes-Alvarado, Lane Robinson, Jessica Rogers, Montana Rogers, Lauren Sailers, Matthew Schmit, Matthew Schmucker, Rya Scott, Mikayla Shaw, Benjamin Skinner, Jonathan Skokan, Hannah Stepp, Rachell Story, Annalisa Stowe, Jordan Stroud, Taylor Teems, Cason Thompson, Alexandria Tillmann, Adam Trammell, Shaina Underwood, Maggie Waid, Raeann Watkins, Colleen West, Amy White, Evan White, Trevor Woodward and Regan Young.
The Gordon County Campus: Ruth Alonso-Velasquez, John Anthony, Andres Beltran, Brandon Busby, Marie Cervantes, Alec Coker, Isaiah Curtis, Devin Ellis, Kaitlyn Epperson, Harrison Fraire, Leonardo Garcia-Navarro, Joshua Guthrie, Seth Harkins, Banks Hathcox, Lexi Hill, Carol Hilton, Matthew Hines, Haleigh Hodge, William Holden, Susana Huerta, Charles Kirby, Stephanie Kuhrt, Summer Manns, Courtney McBurnett, Joshua McIntyre, Amanda Medders, Brandon Najera, Jose Orellana, Chaz Shelton, Brittney Smith, Nathaniel Tate, Owen Towe, Sondra Washington and Judy Whitfield.
The Polk County Campus: Whitney Kohut, Alliyah McBryde, Katelyn Moore and Sarah Summerville.
The Walker County Campus: Ciara Armstrong, Brandi Bradley, Brittany Bradley, Kali Clark, Alexcia Davis, Megan Dodd, Heather Doperalski, Evelyn Fraire, Sandra Garcia Martinez, Cabot Gass, Kristen Green, Heather Gregg, Karlie Guzman, Bobby Handy, Katlin Henry, Jonathan Hernandez, Logan Hilton, Melissa Hughes, David Huskey, Jacob Jones, Caleb Laferry, Zachary Ledford, Caylee Marks, Audrey Meacham, John Henry Mills, Heather Moore, Maria Paez, Kylee Park, Karlee Patterson, Nicholas Priester, Amanda Pritchett, Emma Quintero Vega, Casey Ramey, Christina Scott, Ashley Simmons, Amaira Sloop, Diamondlu Sloop, Alexander Smith, Denise Smith, Riley Smith, Dana Snyder, Rodney Stallings, Madison Stanley, Tristan Taylor, Jenna Thompson, Zaida Torres, Magan Trammel, Thomas Ventura, Katelyn Wallace, Princess Ware-Bristow and Blake West.
The Whitfield Murray Campus: Ivan Avalos, Rodney Baggett, Logan Bailey, Gidget Baine, Amado Barragan, Erik Bibiano, Jennifer Clinton, Alexis Contreras Hurtado, Bethany Coppock, Zachary Costlow, Esmeralda De Anda, Alicia Diaz, Barbara Ellis, Fabiola Garcia, Julia Gonzalez, Hector Gutierrez, Jessica Haynes, Wolf Hemby, David Hernandez, Eduardo Hernandez, Heather Hile, Beverly Hyde, Mackenzie Jennings, Griffin Kirk, Joshua Lopez, Ethan Martin, Diana Martinez, Julia Morgan, Kyle Muse, Henry Pacheco, Trace Parks, Zachary Phillips, Amanda Pittman, Enrique Ponce, Juan Ramirez, Anthoney Rhoten, Jose Rodriguez, Ivan Sanchez, Jessica Santana, Breannah Snow, Chase Tidwell, Maria Torres, Rebecca Vergara and Logan Watson.
Armuchee High School: Alexis Thornton.
Calhoun High School: Dante Morton, Khushi Patel and Parth Patel.
Dade County High School: Kyle Brown, Autumn Holden, Samuel Kimball and Jackson McBryar.
Heritage High School: Morgyn Easley.
LaFayette High School: Ben Long.
Lakeview-Fort Oglethorpe High School: Andre Flores.
Model High School: Luke Odom and Ezra Whitlock.
Murray County High School: Athan Hicks.
North Murray High School: Cheyenne Morgan.
Rockmart High School: Megan Johnson.
Rome High School: Matthew McKerrocher.
Sonoraville High School: Priya Patel and Matthew Ramsey.
Trion High School: Anna Farmer and Carlie Sanford.
Georgia Northwestern Technical College provides quality workforce education to the citizens of Northwest Georgia. Students have the opportunity to earn an associate degree, diploma, or a certificate in business, health, industrial, or public service career paths. This past year, 12,454 people benefited from GNTC's credit and noncredit programs. With an annual credit enrollment of 7,730 students, GNTC is the largest college in Northwest Georgia. GNTC has an additional enrollment of 4,724 people through adult education, continuing education, business and industry training, and Georgia Quick Start. For more information about GNTC, visit us at www.GNTC.edu. GNTC is a unit of the Technical College System of Georgia and an Equal Opportunity Institution.