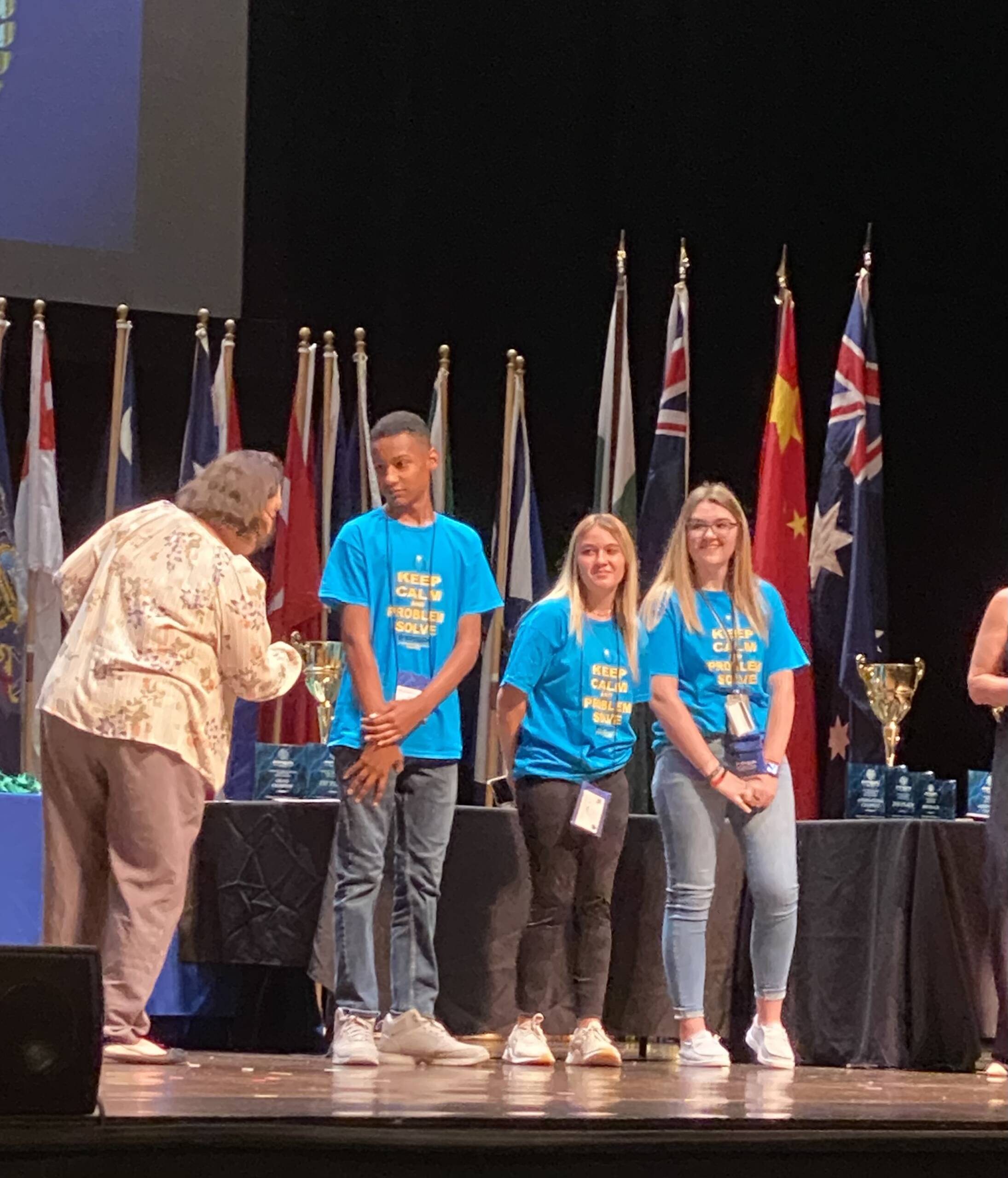 This past school year, the Summerville Middle School's 6th and 7th grade Future Problem Solvers, competed in the annual state level competition for Community Problem Solving. The students were challenged with identifying a community problem and finding ways to impact change. Under the leadership of their teacher, Dr. Damian Elder, the students decided to focus on the community within the walls of the school. The problem identified was student bullying due to hygiene and clothing, and students not feeling comfortable seeking help. After much deliberation, the students decided that they wanted to start a clothing and hygiene closet for students in need.
The project "So Fresh," was submitted to the State Competition in March and in May the group was awarded 1st place in Community Problem Solving. The 1st place ranking opened the door to an invitation to the International Conference at the University of Massachusetts-Amherst.
On June 8th,  three students, Avery Brown, Alli Teems, and Titus Hatcher traveled with Dr. Elder to Massachusetts to compete. Students were judged on a written report, project proposal, and face-to-face interviews. Students also completed a display to share their project with all the state and country winners at the conference.
On June 12th the "So Fresh," team was awarded 3rdPlace in the International Conference, making their project 3rd in the world. While every student did not attend the conference, the win belongs to them as well.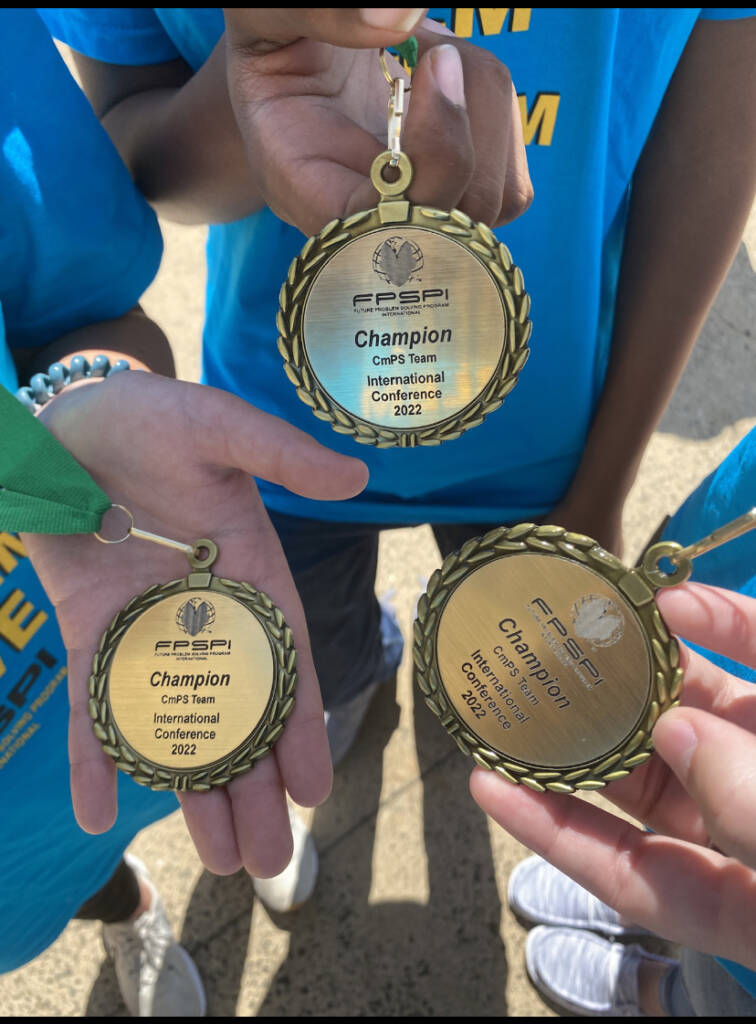 We couldn't be prouder of these students and their teacher for the hard work and dedication that they put into this amazing project.
Dr. Elder would like to thank the county office, parents and community members for their financial support to make this trip happen for the Future Problem Solvers team.
media release from Chattooga County Schools