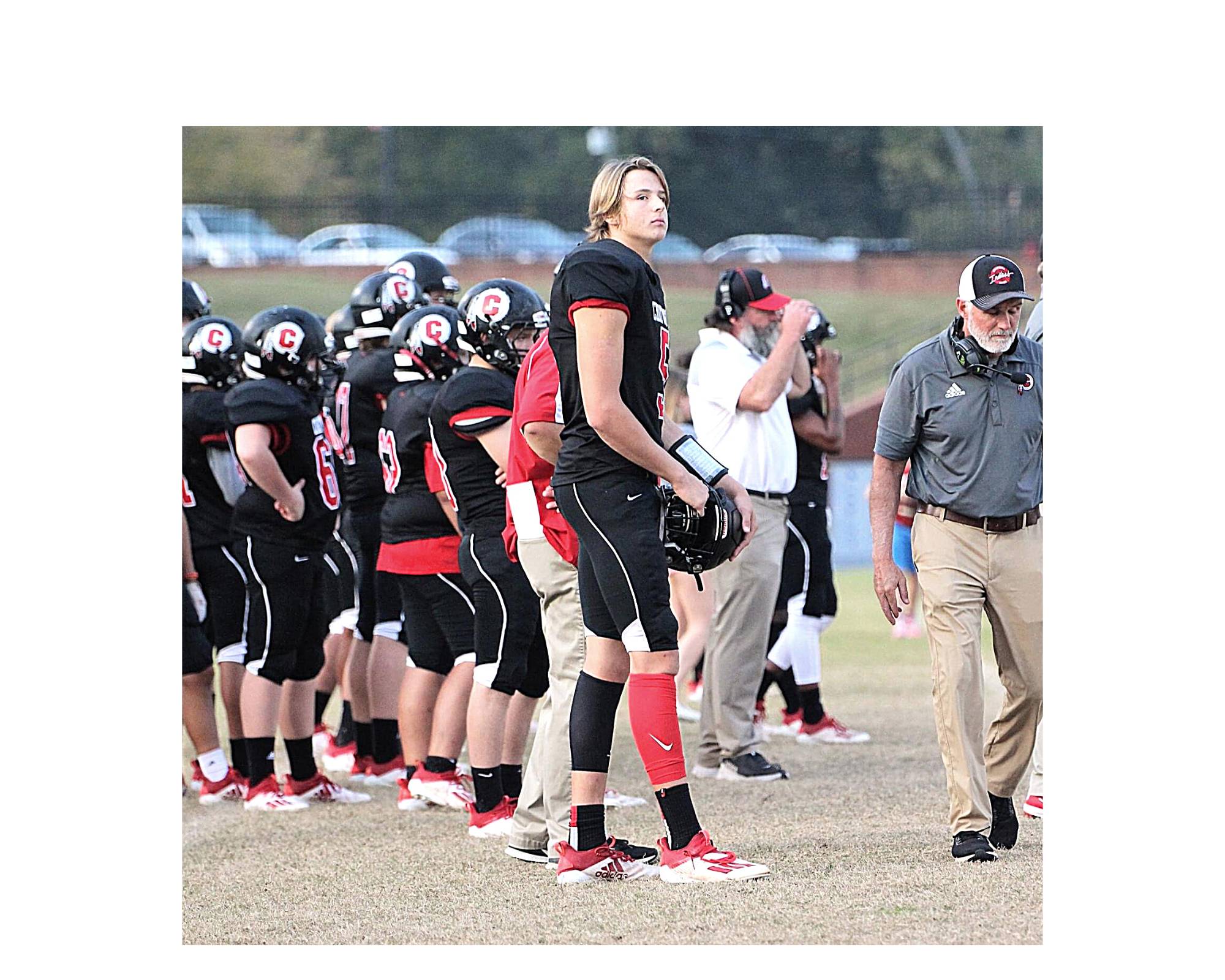 The Chattooga Indians football team has secured a spot in the first round of the 2020 State Playoffs.

The Indians will be travelling to South Atlanta High School on Friday, November 27th for the first-round contest with a 7:30 pm kickoff.
Unfortunately, per the Atlanta Public Schools Policy, fans will not be allowed to enter the game or to be on the property.  Please see the attached policy issued by APS published in entirety below.
Also, according to Chattooga Athletics Director Jeremy Heathcock, South Atlanta High School's football coach Brad Stephens will share a link for viewing the game online the day before the contest.
Department of Athletics
Policies and Procedures/ Use of Grady and Lakewood Stadiums
The following procedures have been put in place to ensure the safety of coaches, fans, and all student-athletes. Please take a moment to read and adhere to the following:
• Parking- Parking will be available for stadium personnel, game day officials, principals, assistant principals, athletic directors, and certified athletic trainers of participating schools ONLY.
• Tailgating – No tailgating will be allowed on APS property.
• Spectators – There will be NO spectators allowed at APS home competitions.  All stands will be closed. NO EXCEPTIONS. There are to be NO Fans or Spectators allowed on the Lakewood or Grady Stadium Grounds at all. Trespassers will be escorted off the property.
• Cheerleaders – Please be advised that on game days, sideline cheer squads are only allowed to have TWO adult coaches on the track in addition to the active/uniformed cheerleaders.  No other members of the cheer squad will be allowed on the track if they are not in uniform. Only active squads are allowed on the track.  Sideline cheer will be reserved for varsity cheer squadsduring varsity games and junior varsity cheer squads during junior varsity games.
• Bands – No bands will be allowed at APS competitions.
• Mandatory Masks – Masks are required for every person entering Lakewood or Grady Stadium.  Masks must be worn at all times unless you are a rostered/participating student-athlete.  Social distancing will be required by all auxiliary sideline participants.
• Sideline Participation- Please note that only players, coaches, certified athletic trainers, administrators of participating schools, and approved medical doctors will allowed on the sidelines. Any other players that are not dressed must be easily identified in team jerseys (NO EXCEPTIONS). This is mandated, per Georgia High School Association. This becomes a liability issue if not properly handled. There will be absolutely no other people allowed on the sideline.  This includes family, school personnel, alumni, etc.
• School Administration – Please be advised that only the administration of participating schools will be allowed on the sidelines.  No children or friends/family will be allowed into the venue or on the sidelines. Administration must have current school identification and/or a current GHSA pass, which are not electronic through Dragonfly, unless you have a lifetime GHSA pass.
• Post-Game- After all games, teams will NOT be allowed to assemble in groups for post-game speeches. We ask that this take place either on the buses, locker rooms, or at their perspective facilities upon arrival back to their schools. Again, this ensures the safety and security of our student-athletes and coaches.
• Bus Drivers- Must be uniformed and have proper identification to enter the stadium, if they are not entering with the football teams and/or cheerleaders.
• Chain Crews- The officials association assigned to work the games at Grady/Lakewood Stadiums will provide the chain crews for the games. Parents will NOT be allowed to serve as chain crew members at Grady or Lakewood Stadium.