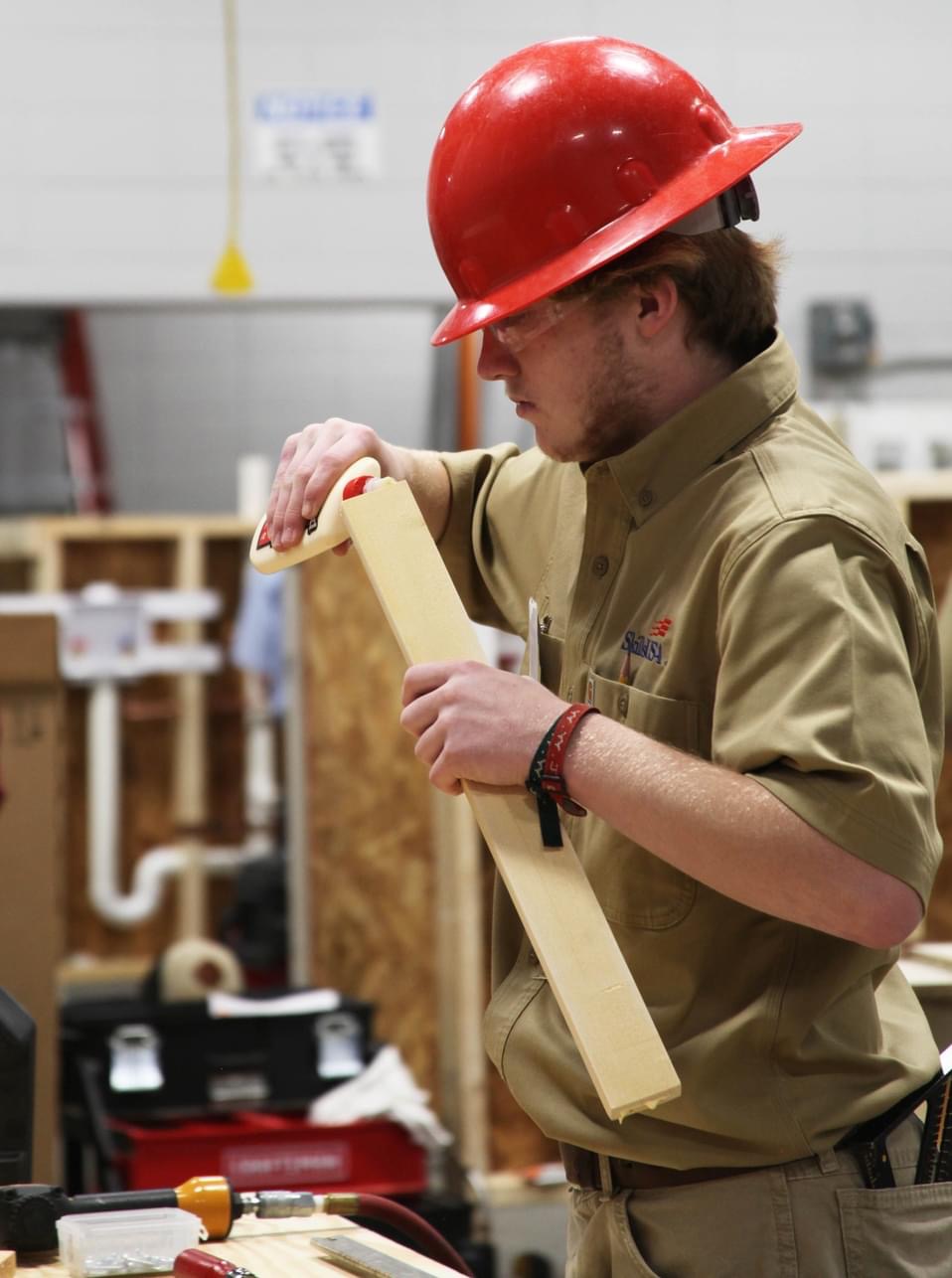 Thirty-three high schools from across northwest Georgia competed in the SkillsUSA Region 1 Qualifying Competition hosted by Georgia Northwestern Technical College (GNTC) on Friday, Dec. 9. More than 250 competitors represented their schools hoping to qualify for SkillsUSA Georgia being held in Atlanta.
High school contestants competed in 21 different professional skill categories on GNTC's Walker County Campus in Rock Spring. Contestants placing first, second or third in their respective categories at the regional competition earned a spot in the state competition, except in the TeamWorks and Welding Fabrication categories in which only the top 10 competitors in the state advance to the state competition.
"It is always exciting to have our SkillsUSA Region 1 high schools on campus and watch the excitement of the students competing," said Missy McLain, GNTC graduation specialist and SkillsUSA advisor. "It is great to be a part of the growth of these students and to watch them excel in their competition events."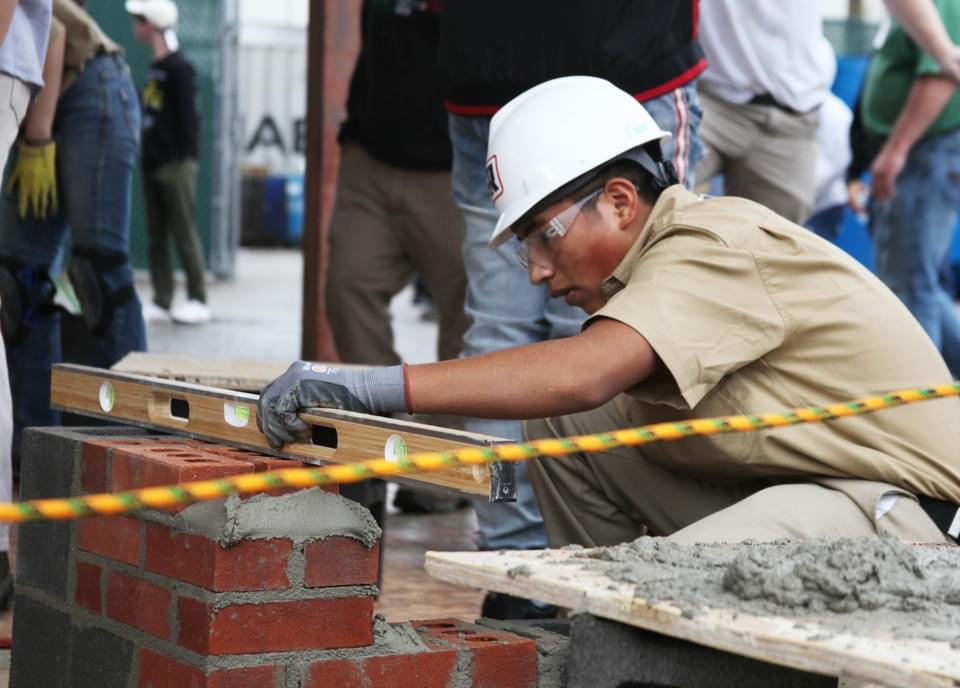 The following students placed in the SkillsUSA Region 1 Qualifying Competition and will advance to the State Leadership and Skills Conference in Atlanta on March 9-11.
Advertising Design
First Place: Kathy Truong, Rome High School
Second Place: Emily Nebb, Calhoun High School
Automotive Service Technology
First Place: Noah Turner, Gilmer High School
Second Place: Matthew Hamby, Chattooga High School
Third Place: Daniel Gibson, Fannin High School
Cabinet Making
First Place: Easton Vaughn, Chattooga High School
Second Place: Hayden Hyde, Gordon Central High School
Carpentry
First Place: Jacob Black, Calhoun High School
Second Place: Thomas Cook, Rome High School
Third Place: Wyatt Webb, Chattooga High School
Cosmetology
First Place: Leanna Wood, Rockmart High School
Second Place: Alethea Hendrix, LaFayette High School
Third Place: Meredith Phillips, North Murray High School
Electrical Construction Wiring
First Place: Joshua Willingham, Chattooga High School
Second Place: Skyler Hill, Gordon Central High School
Third Place: Franklin Ramirez, Cedartown High School
Esthetics
First Place: Railee Shuman, Rockmart High School
Second Place: Emily Whaley, North Murray High School
Third Place: Anzleigh Call, Cass High School
Extemporaneous Speaking
First Place: Cindy Santiago, LaFayette High School
Second Place: MacKenzie Terry, Model High School
Third Place:  Caleb Davis, Pepperell High School
First AID/CPR
First Place: Edwin Melendez, Northwest Whitfield High School
Second Place: Josie Allen, Rockmart High School
Third Place: Gracey Ferguson, Murray County High School
Job Interview
First Place: Zion Bradley, Rockmart High School
Second Place: Madalyn McMurtry, Gilmer High School
Third Place: Juan Ratia, North Murray High School
Job Skills Demonstration
First Place: Charles Reyher, Northwest Georgia College and Career Academy
Second Place: Kamryn Johnston, LaFayette High School
Third Place: Jaylynn Carlile, Gilmer High School
Job Skills Demonstration Open
First Place: Gracie Watson, Rockmart High School
Second Place: Sierra Cunningham, LaFayette High School
Third Place: Cole Talley, North Murray High School
Masonry
First Place: Jeffrey Fraire, Gordon Central High School
Second Place: Lazaro Morales, Rome High School
Third Place: Ely Childers, Chattooga High School
Pin Design
First Place: Jenna McCarty, Gordon High School
Second Place: Abby Kate Turner, Calhoun High School
Third Place: Lilly Robison, Heritage High School
Plumbing
First Place: Wade Griffin, Adairsville High School
Second Place: Raeden Sumner, Chattooga High School
Third Place: Caleb Hogue, Gordon Central High School
Prepared Speech
First Place: Rosibel Fuentes, LaFayette High School
Second Place: Brooklyn Henderson, Fannin County High School
Third Place: Hadlee Caldwell, Rockmart High School
Quiz Bowl
First Place: Floyd County College and Career Academy
Second Place: LaFayette High School
Third Place: Cherokee High School
T-Shirt Design
First Place: Isabella Jones, Heritage High School
Second Place: Sara Gallman, Calhoun High School
Third Place: Abby Keys, LaFayette High School
Welding
First Place: Rylan Robinson, Chattooga High School
Second Place: Tommy Roden, Sonoraville High School
Third Place: Kris Rooks, Gordon County College and Career Academy
Region T-shirt (not a state qualifying event)
First Place: Sara Gallman, Calhoun High School
Second Place: Jazmin Cortes, Northwest Whitfield High School
Third Place:  Neyda Diaz, Northwest Whitfield High School