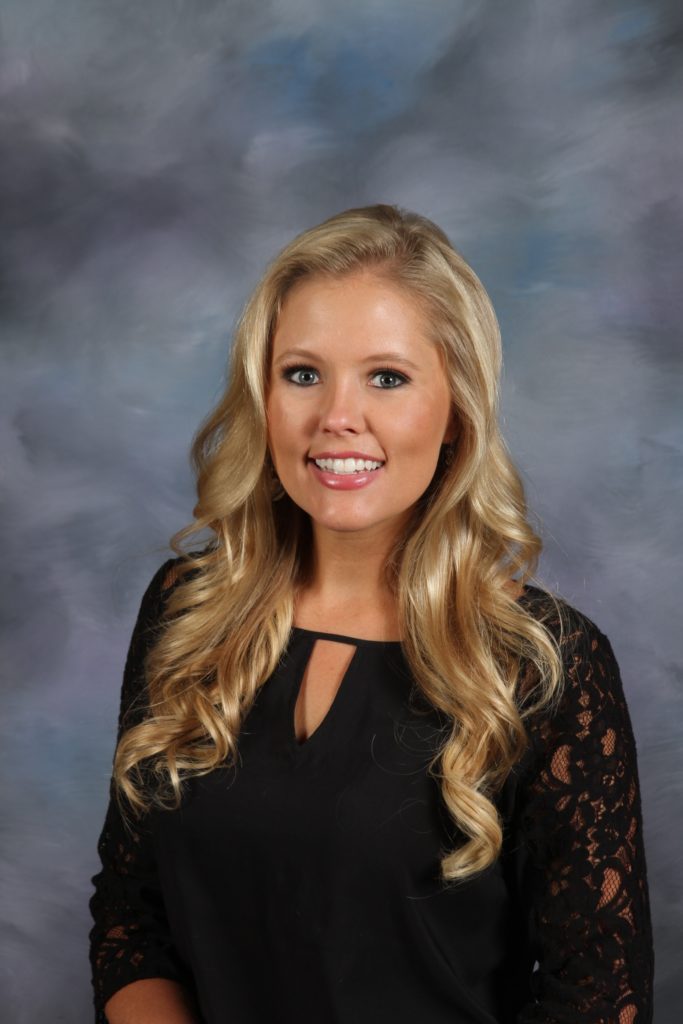 Each year the staff at Leroy Massey Elementary votes for a colleague they feel has gone above and beyond in the classroom. The 2018 Teacher of the Year is Rachel Groce. "I can't say enough good things about Mrs. Groce. Her students love her." said Leroy Massey Principal, Brian Beasley. Elementary school has many challenges for young students as they are in the biggest transition period of their educational career; moving from Learning to Read, to Reading to Learn. "The course work is rigorous, but Mrs. Groce makes learning fun." remarked Beasley. But a teacher's day seldom stops at then end of the school day and Mrs. Groce is no exception. On the contrary, she keeps a full plate during the school year and throughout the summer. Beasley said, "Not only does she excel in the classroom, but works hard outside of the classroom working on school committees and assisting with the basketball program. She goes above and beyond in everything she does."

AllOnGeorgia caught up with Mrs. Groce to take a look behind the lesson plans. 
AOG: What led you to education?
Mrs. Groce: After high school, I earned my Real Estate License and worked as a Realtor and in property management, but I felt as though something was missing in my life. I could feel God tugging at my heart, and I felt like He was leading me to work with children. I began volunteering with local organizations, all benefiting children, and it became clear to me that the Lord was preparing me for a career in education.
AOG: Why are you in education?
Mrs. Groce: It is very rewarding to see students grow and learn throughout the school year. Being a part of that is so invigorating! Also, it is a blessing to get to be a part of the caring team of teachers and administrators of Leroy Massey where the needs of our students are always our first priority. Whether working hard in the classroom, packing student food bags or opening car doors with a smile, the LMES team is very inspiring. The students and the team I get to work with keep me motivated and excited about teaching!
AOG: What is the greatest reward of your job? What is the most frustrating part? 
Mrs. Groce: Many students come into kindergarten having no prior educational experience, and teachers are tasked with bringing those students to mastery on countless standards across all academic areas. This can be challenging. However, students fill our classrooms with the curiosity, eagerness and thirst for knowledge that is needed to accomplish these goals. It is beyond gratifying to see students take ownership of their own learning, develop problem-solving skills, and expand their knowledge.
AOG: What impact do you want to make on your students?
Mrs. Groce: At all times within my classroom, the most important thing to me is that my students are able to feel the love that I have for them. It's what drives me to push each one of them to be the best versions of themselves that they can possibly be. I hope to model behaviors that teach my students to treat others with respect and pour their hearts into their education and into their dreams.
Mrs. Rachel Groce, 2018 Teacher of the Year
Rachel Groce completed her student-teaching at Menlo Elementary before graduating with honors from the University of West Georgia with a Bachelor's Degree in Early Childhood Education. She has been a kindergarten teacher at Leroy Massey Elementary for the past three years. Rachel serves on the activity committee and is a Fellowship of Christian Athletes Huddle Coach at LMES. She is an assistant coach with the Chattooga High School Boys' Basketball Program. Rachel resides in Summerville with her husband, Jared Groce, and three fur babies – Marley, Sadie and Charlie Brown.