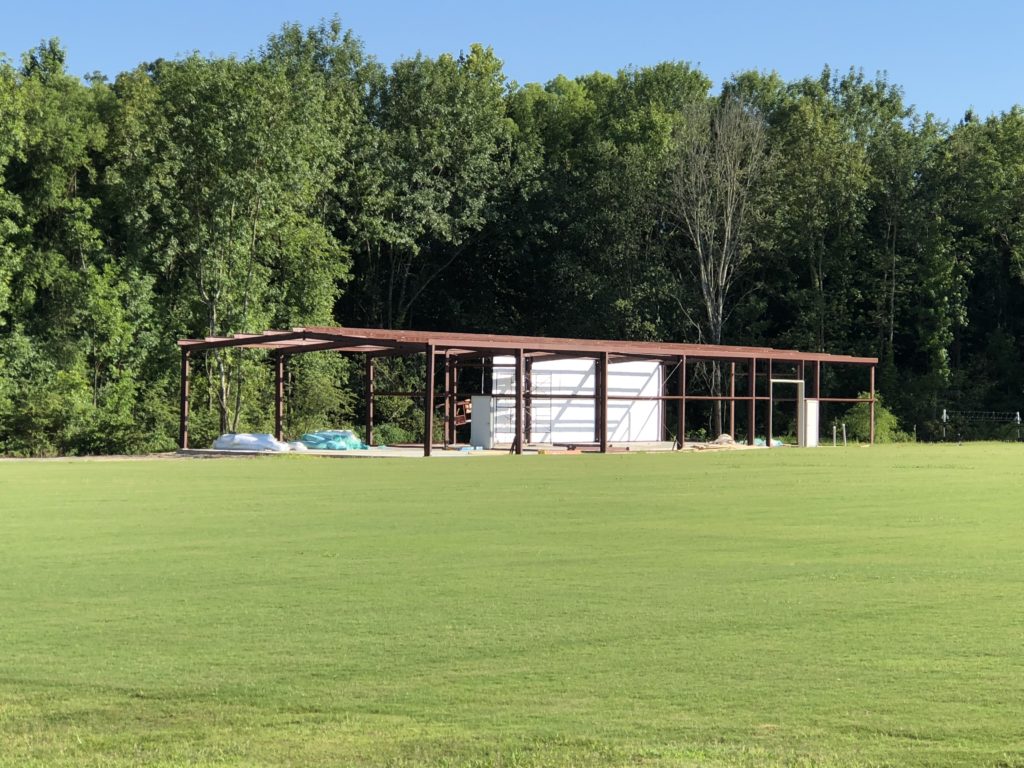 Upgrades are a Must
Chattooga High School continues to emphasize an improved image with upgraded facilities for student/athletes. The latest additions come in the form of a much needed storage facility for the football team. Located beside the new practice field, the storage building is 40′ x 80′ and will provide secure storage for everything from football and practice equipment, to the field maintenance equipment.  The structure will be positioned to the east side of the practice field and give the space a "facility" appearance to go along with the practical functions.

Shade from Blazing Summer Sun
In addition, a shaded 40′ x 40′ area will be adjacent to the building to provide players and coaches some respite from the sun during the hottest days of the year. GHSA rules actually require several measures to ensure precautions are taken against heat stroke and other sun related conditions.
In Search of Water
Director of Maintenance and Facilities, Johnny Worsham, also pointed out well-digging measures being taken as part of an effort to generate a sufficient water supply for maintaining both the football field, practice field and award-winning softball facility.