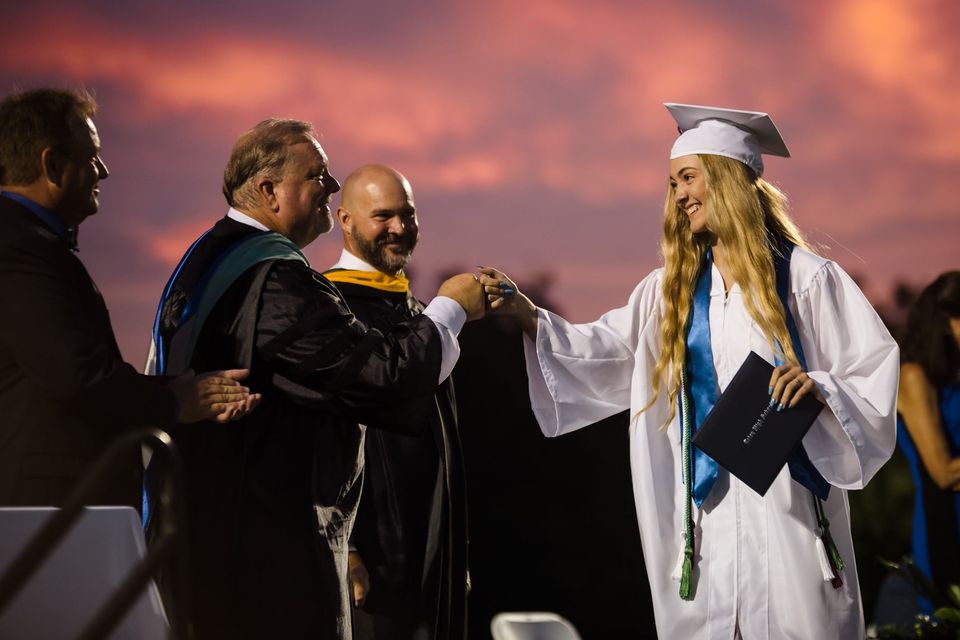 Trion City Schools' (TCS) graduation rate for the Class of 2020 of 99.1% ranks TCS as one of the top school systems in the state, and marks the highest graduation rate in the area according to data released by the Georgia Department of Education. This rate also exceeds the State's rate of 83.8%

"Other than providing a safe and focused learning environment, our priority at Trion City Schools is to make sure that our students graduate and are ready for the competitive world that we live in. Our 99.1% graduation rate is evidence that all stakeholders, including the students, teachers, parents, administrators, Board of Education members, and other staff members are committed to doing "whatever it takes" to reach this milestone. Although we had the highest graduation rate in our area, we will not be satisfied until we have a 100% graduation rate. I am extremely proud of this accomplishment and very thankful to be a Trion Bulldog," Trion City Schools Superintendent Dr. Phil Williams said.
State Graduation Rate:
Georgia's graduation rate increased again in 2020, rising to 83.8 percent – an all-time high since the state began using the adjusted cohort calculation now required by federal law, and up from 82 percent in 2019.
Georgia's graduation rate has increased by 14.1 percentage points since 2012, with steady increases each year.
In 2020, 105 Georgia school districts and 230 schools recorded graduation rates at or above 90 percent. Twenty-nine districts and 89 schools recorded rates at or above 95 percent.
"I'm very proud today of the class of 2020," State School Superintendent Richard Woods said. "These students were faced with difficulties none of us could have imagined due to the COVID-19 pandemic, but they have shown over and over again — in ACT and SAT results, in their personal accomplishments, and now in this graduation rate – that they were able to rise above. While these results are positive, we cannot stop here. We must provide tailored and personalized pathways to ensure every student sees the relevance in their education, stays in school, and receives a high-school diploma that prepares them for their future."