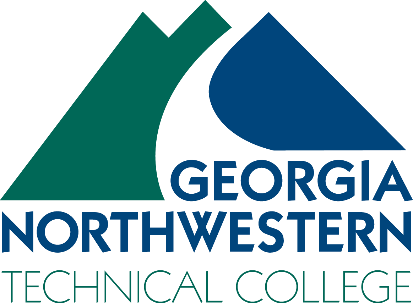 More than 300 students from Georgia Northwestern Technical College's (GNTC) nine-county service area will exit the Dalton Convention Center on Tuesday, Dec. 13, armed with the education and technical training needed to kick-start their careers.
The 2022 Fall Commencement Ceremony will begin at 6 p.m.
After students, administrators and faculty march into place during Processional, the National Anthem will be presented. Invocation will be led by Leyner Argueta, program director and instructor of Business Management at GNTC.
Dr. Heidi Popham, president of GNTC, will welcome guests and introduce commencement address speaker Crista Howell, winner of the college's 2022 Rick Perkins Instructor of the Year.
Howell has been an instructor at GNTC since 2011. She is the director of all Ultrasound programs, which include Diagnostic Medical Sonography, Adult Echocardiography and Vascular Sonography. She is also GNTC's instructor of Vascular Sonography.
Selena Magnusson, vice president of Institutional Effectiveness and Student Success at GNTC, will recognize High Honor and Honor graduates. A special recognition for graduates who are veterans, Phi Beta Lambda members, SkillsUSA members and Student Government Association members will also be led by Magnusson.
Stuart Phillips, vice president of Student Affairs at GNTC, will present the graduates, and Dr. Popham will confer the graduates with associate degrees, diplomas and certificates.
Susan Bowman, assistant dean and instructor of Health Information Management Technology at GNTC, will administer the GNTC Alumni Association Oath.
Listed are graduates that are participating in the 2022 Fall Commencement Ceremony showing (from left) the graduate's name and program of study. This list does not include students that have graduated, but are not participating in the ceremony, or students that registered for the ceremony after the commencement program was printed:
Associate of Applied Science degree
Latice M. Allen, Medical Assisting
Daisy Amber Azua, Surgical Technology
Arlyn Yamileth Balcarcel, Medical Assisting
Denver Kole Beamon, Aviation Maintenance Technology
Kaylee Dale Beard, Criminal Justice Technology
Caylin B. Beavers, Accounting
Gisselle R. Beltran, Adult Echocardiography
Cameron M. Blaney, Automotive Technology
Leandro R. Borges, Business Management
Jasmine Delynn Brewer, Business Management
Jessica R. Briggs, Web Site Design/Development
Raelyn A. Bryant, Business Management
Matthew Gregory Bryson, Applied Technical Management
Lindsey Nicole Byrd, Adult Echocardiography
Vannessa Lajuan Calhoun, Vascular
Ashley N. Camp, Logistics and Supply Chain Management
Carolyn Lucile Casey, Business Management
Cassidy Alexis Causey, Surgical Technology
Hunter Shane Chambers, Logistics and Supply Chain Management
Jonathan Tyler Clegg, Aviation Maintenance Technology
Alec R. Coker, Construction Management
Tara Crate, Business Management
Emily M. Cromer, Vascular
Mary Elizabeth Crowe, Radiologic Technology
Jose Antonio Cruz, Precision Machining and Manufacturing
Areli Cruz Garcia, Business Management
Magali Cruz Guzman, Medical Assisting
Richard Alan Davis, Accounting
Sebastian De Santiago, Business Management
Taylor Anne Dotson, Business Management
Stephanie Driggers, Adult Echocardiography
Cassidey A. Dunn, Business Management
Delaina Duvall, Business Management
Emma Victoria Evans, Construction Management
Marykate Fetters, Health Information Management Technology
Micala Yvonne Filiatrault, Aviation Maintenance Technology
Carla L. Freeman, Medical Assisting
Joshua G. Freeman, Industrial Systems Technology
Zacary Tate Goodwin, Business Management
Bennie Benjamin Gorham, Applied Technical Management
Amy Gray, Early Childhood Care and Education
Gregory L. Greene Jr., Aviation Maintenance Technology
William K. Grizzard, Aviation Maintenance Technology
Theresa Harper, Aviation Maintenance Technology
Anna M. Harrell, Business Management
Misty Fowler Hawk, Criminal Justice Technology
Makayla D. Heard, Early Childhood Care and Education
Jessica C. Heifner, Construction Management
Sean M. Henery, Business Management
Karen Del Rocio Hernandez, Business Management
Shannon Marie Hicks, Diagnostic Medical Sonography
Amanda D. Hill, Surgical Technology
Monica Marie Hunter, Business Management
Brittany R Ingram, Business Management
Meredith L. Jacobs, Vascular
Maria B. Jaramillo Forcado, Radiologic Technology
Aletha R. Johnson, Business Management
Darrian Jones, Radiologic Technology
Logan Jones, Aviation Maintenance Technology
Mary Elizabeth Michelle Jones, Business Management
Tracey L. Key, Business Management
Katrina King, Surgical Technology
Justin L. Kirk, Business Management
Yamileth Landaverde, Business Management
Hanna La'Shea Leamon, Surgical Technology
Juan M. Lee, Aviation Maintenance Technology
Brittany Letner, Accounting
Danyell Holly Ann Lippincott, Medical Assisting
Emily Elizabeth Lippincott, Adult Echocardiography
Lisa M. Logan, Surgical Technology
Hannah Robison Longmire, Marketing Management
Nora Lynn, Health Information Management Technology
Danielle L. Maffetone, Business Management
Matthew Mathison, Automotive Technology
Jose J. Moreno, Automation Engineering Technology
Trixie Michelle Morgan, Early Childhood Care and Education
Olivia M. Moses, Surgical Technology
Brandis M. Nelson, Radiologic Technology
Thuan N. Nguyen, Aviation Maintenance Technology
Kenadi N. Nichols, Adult Echocardiography
Benjamin Eli Niles, Horticulture
Lorien H. Nunez, Web Site Design/Development
Elizabeth M. Nycum, Diagnostic Medical Sonography
Ashley Paramo-Carmona, Radiologic Technology
Amanda Elizabeth Parker, Horticulture
Jamie Perez, Construction Management
Kristen Pickel, Paramedicine
Helen Shanee Pope, Early Childhood Care and Education
Trey Posey, Construction Management
Samantha Nicole Prewett, Vascular
Charles Rainer Reaves, Logistics and Supply Chain Management
Trinity Alicia Reyes, Adult Echocardiography
Saul Reyes Jr., Instrumentation and Control Technician
Kaitlyn Elizabeth Richey, Vascular
Stefany Jaqueline Rodriguez, Surgical Technology
Sergio Andres Romero Vargas, Business Management
Chloe Rosser, Health Care Management
William Robert Rutledge, Drafting Technology
Osmar R. Sales, Radiologic Technology
Jocelyn Guadalupe Sanchez, Business Management
Alejandra Sandoval, Vascular
Aryn Autry Santos, Radiologic Technology
Selena Segura, Radiologic Technology
Jose A. Soto, Radiologic Technology
Ashley Renea Spence, Health Care Management
Tyler R. Stanton, Precision Machining and Manufacturing
Freddie Stewart, Automotive Technology
Jordan Lee Stroud, Aviation Maintenance Technology
Rachel Madison Sullivan, Aviation Maintenance Technology
Kyndall Le-Ann Sutton, Business Management
Charles Talbott, Industrial Systems Technology
Makayla D. Tate, Web Site Design/Development
Kasha Storm Taylor, Business Management
Lyndsey Alexis Teague, Business Management
Emily Anne Thompson, Business Management
Katlin Marie Thompson, Diagnostic Medical Sonography
Heather R. Thrasher, Business Management
Bryson A. Thurman, Construction Management
Claudia B. Torres, Accounting
Isaac Torres, Industrial Systems Technology
Jenesis R. Trevino, Adult Echocardiography
Hanna Skyler Tzimenatos, Diagnostic Medical Sonography
Husein Vajzovic, Industrial Systems Technology
Gabriela Vargas, Health Care Management
Kenya C. Vargas, Health Care Management
Destiny Velazquez, Horticulture
Yecica Meliza Vicente Vicente, Accounting
Analy Vigil Rico, Business Management
Keven Steven Vivas, Business Management
Cordelia Denenge' Wells, Social Work Assistant
Tyler C. West, Construction Management
Brooklyn A. White, Business Healthcare Technology
Lexie Mae White, Adult Echocardiography
Tori Williams, Vascular
Dacey R. Willingham, Radiologic Technology
James Kaine Wilson, Construction Management
Cassandra Wood, Business Healthcare Technology
Diploma
Juan Pedro Almaraz Covarrubias, Welding and Joining Technology
Francely Ang, Human Lactation
Dulce Arias, Medical Assisting
Juana Bautista, Accounting
Albert Belman, Welding and Joining Technology
Kayla N. Briggs, Cosmetology
Shanae Bruton, Health Information Coding
Abigayle M. Bynum, Cosmetology
Michelle Caceres, Criminal Justice Technology
Jennifer Jaqueline Calderon Barrios, Cosmetology
Kayla Marie Caldwell, Practical Nursing
Rosa Charlene Cruz, Business Healthcare Technology
Gelsley Dasinger, Cosmetology
Deja Nichole Davis, Business Technology
Joshua Matthew Davis, Electrical Systems Technology
Jorma Dickson, Welding and Joining Technology
Isaiah Javier Espinoza, Welding and Joining Technology
Oscar J. Flores Segura, Automotive Technology
Ashley N. Floyd, Medical Assisting
Maribel Fraire, Medical Assisting
Emily Daniella Fraire Gonzalez, Cosmetology
Joy Elaine Fredrick, Business Technology
Cesar Ramon Gracia, Air Conditioning Technology
Alex T. Green, Welding and Joining Technology
Cathrine Alleen Greeson, Human Lactation
Briana Renea Hall, Accounting
Thomas Cooper Hartley, Welding and Joining Technology
Sierra Rose Hawkins, Cosmetology
Martin Hernandez, Welding and Joining Technology
Esli J. H-Hernandez, Medical Assisting
Jamarkus T. Holcomb, Culinary Arts
Shauna Cox Ingram, Cosmetology
Luis Joaquin-Gomez, Air Conditioning Technology
Jose Lara Mendez, Welding and Joining Technology
Alicia Lewis, EMS Professions
Marissa Sarahi Lon Morales, Cosmetology
Selena I. Lopez, Medical Assisting
Crystal Mallory, Medical Assisting
Antonio Martinez Jr., Welding and Joining Technology
Madison H. Millhollan, Cosmetology
Ian Aurelius Moore, Networking Specialist
Ever Morillon Delgado, Automotive Technology
Karen Melissa Orozco, Dental Assisting
Connor Keith Padgett, Electrical Systems Technology
Cassandra Paramo-Carmona, Medical Assisting
Heather Michele Payne, Cosmetology
Isaac Phillips, Diesel Equipment Technology
Eva YanXiang Poe, Cosmetology
Makayla Nolen Powell, Medical Assisting
Samantha Pullen, Culinary Arts
Yajaira Ramirez, Medical Assisting
Widman A. Ramirez Calderon, Air Conditioning Technology
Josue Giovanny Reveles, Welding and Joining Technology
Tanya Reyes-Cornejo, Medical Assisting
Claudia Rodriguez, Medical Assisting
Scarlett Katherine Rogers, Medical Assisting
Maricelys Romero Campos, Cosmetology
Wilburn Salaices Jr., Diesel Equipment Technology
Alondra Hernandez Sanchez, Medical Assisting
Maggie A. Scruggs, Business Management
Johana Segura-Torres, Dental Assisting
Courtney Smith, Business Healthcare Technology
Lashekia Marshae Smith, Medical Assisting
Terra Nicolee Smothers, Logistics and Supply Chain Management
Christian L. Stafford, CNC Technology
Presley N. Stone, Business Healthcare Technology
Jessica L. Strickland, Cosmetology
Katelynn Dawne Sturgill, Medical Assisting
Aleida Vail-Mendez, Cosmetology
Jesse Vargas, Cybersecurity
Alexis Vazquez, Welding and Joining Technology
Montserrat Villalobos Hernandez, Cosmetology
Lance Ronald Watson, Welding and Joining Technology
Logan Earl Watson, Welding and Joining Technology
Rebecca A. Watson, Cosmetology
Trenton S. Weaver, Precision Machining and Manufacturing
Holly R. Williams, Cosmetology
Shana Yarbrough, Cosmetology
Technical Certificate of Credit
Kiley Alyssa Abernathy, Cosmetology for Licensure
Jaylyn A. Alvarado, Nail Technician
Flor A. Ambrocio-Vasquez, Cosmetology for Licensure
Juan Manuel Arellano, Air Conditioning Technician Assistant
Samantha Arellano, Cosmetology for Licensure
Alexis C. Asher, Clinical Office Assistant
Erica L. Baber, Cosmetology for Licensure
Moncerad Blanco Ortiz, Cosmetology for Licensure
Aleah Booth, Cosmetology for Licensure
Alli Brock, Cosmetology for Licensure
Laycie Davis Brookshire, Cosmetology for Licensure
Willie Cantrell, Diesel Truck Maintenance Technician
Kadie Carlene Cardin, Healthcare Billing and Coding Specialist
Esther Ruth Carswell, Cosmetology for Licensure
Courtney Carter, Cosmetology for Licensure
Bianca Lucero Cervantes, Nail Technician
LaMesha Brooke Chubb, Cosmetology for Licensure
Jaime Lynne Cooper, Cosmetology for Licensure
Alexandra Cornejo, Clinical Office Assistant
Wendy Crumley, Cosmetology for Licensure
Salma Cuna, Office Accounting Specialist
Emily Davis, Medical Coding
Alexa Rose Doherty, Cosmetology for Licensure
Amber Nicole Edwards, Phlebotomy Technician
Jessie Ely, Clinical Office Assistant
Nancy Felipe-Diego, Cosmetology for Licensure
Tesfa K. Francis, Aviation Maintenance Technician
Wendy Garner, Cosmetology for Licensure
Alyssa Corrine Gibbs, Cosmetology for Licensure
Deborah Godfrey, Medical Front Office Assistant
Cristian Gomez Ramirez, Aviation Maintenance Technician
Britenee Nikohle Graham, Clinical Office Assistant
Shayla Diane Graham, Phlebotomy Technician
Johnathan William Gregory, Industrial Motor Control Technician
Michelle Guzman-Benites, Criminal Justice Specialist
Mckayla Hall, Cosmetology for Licensure
Jamie Lee Hamilton, Cosmetology for Licensure
Jeremy J. Harris, Hair Designer
Andrew Hatt, Emergency Medical Technician
Eduardo Roman Huitanda, Electrical Contracting Technician
Cloie-Jean Albreanna Jenkins, Emergency Medical Technician
John D. Jenkins, Emergency Medical Technician
Calandra Jones, Cosmetology for Licensure
Jasmine Mariah Lanier, Cosmetology for Licensure
Monica Layne, Early Childhood Care and Education Basics
Tracy Lynn Lomax, Early Childhood Care and Education Basics
Deidra Long, Computerized Accounting Specialist
Kourtney Long, Clinical Office Assistant
Jennifer Lisbeth Lopez, Cosmetology for Licensure
Rachelle N. Loveless, Clinical Office Assistant
Mionica Shuntea' Loyal, Pre-Hospital EMS Operations
Bernisha Madding, Hair Designer
Brianda Mayquel Martinez, Healthcare Billing and Coding Specialist
Desiree M. Mayes, Clinical Office Assistant
Aaliyah McCluskey, Nail Technician
Erica Keiser McGowan, Central Sterile Supply Processing Technician
Zoee Mercer, Cosmetology for Licensure
Emily Mijangos Melendez, Cosmetology for Licensure
Erick Murillo, Photovoltaic Systems Installation and Repair Technician
Karimar Negron Ramos, Cosmetology for Licensure
Kathy Joana Nolasco, Cosmetology for Licensure
Jenny Rafaela Nolasco Vasquez, Cosmetology for Licensure
Kaneisha Pace, Cosmetology for Licensure
Yaslin Melisa Perez Aguilar, Cosmetology for Licensure
Tori Melia Perez Fraire, Cosmetology for Licensure
Jonathan Perez Godinez, Cosmetology for Licensure
Le Anh Khoa Pham, Aviation Maintenance Technician
Mariela Pizano Cornejo, Clinical Office Assistant
Wanda Taylor Pratt, Cosmetology for Licensure
Chasiti D. Rosser, Cosmetology for Licensure
Matalyn Lace Ryan, Cosmetology for Licensure
Jaycee Camille Sisson, Cosmetology for Licensure
Misty M. Stone, Healthcare Office Assistant
Jessica Ann Stricklin, Clinical Office Assistant
Brittany Teems, Cosmetology for Licensure
Mollie Denise Teems, Cosmetology for Licensure
Binyam Teklehaimanot, Aviation Maintenance Technician-Airframe
Samantha M. Thomas, Cosmetology for Licensure
Maci Hannah Tucker, Phlebotomy Technician
Brianna Leigh Turner, Cosmetology for Licensure
Baylee Claire Vandall, Cosmetology for Licensure
Colton Whelchel, Aviation Maintenance Technician
Jade N. Whitaker, Early Childhood Care and Education Basics
Valerie Williams, Cosmetology for Licensure
Caleb M. Willis, Aviation Maintenance Technician
Ashley N. Young, Clinical Office Assistant
Founded in 1962, Georgia Northwestern Technical College is celebrating 60 years of providing quality workforce education to the citizens of northwest Georgia. Students have the opportunity to earn an associate degree, diploma or a certificate in aviation, business, health, industrial or public service career paths. This past year, 11,134 people benefited from GNTC's credit and noncredit programs. GNTC has an annual credit enrollment of 8,528 students and an additional enrollment of 2,606 people through adult education, continuing education, business and industry training and Georgia Quick Start. GNTC is a unit of the Technical College System of Georgia and an Equal Opportunity Institution.
# # #