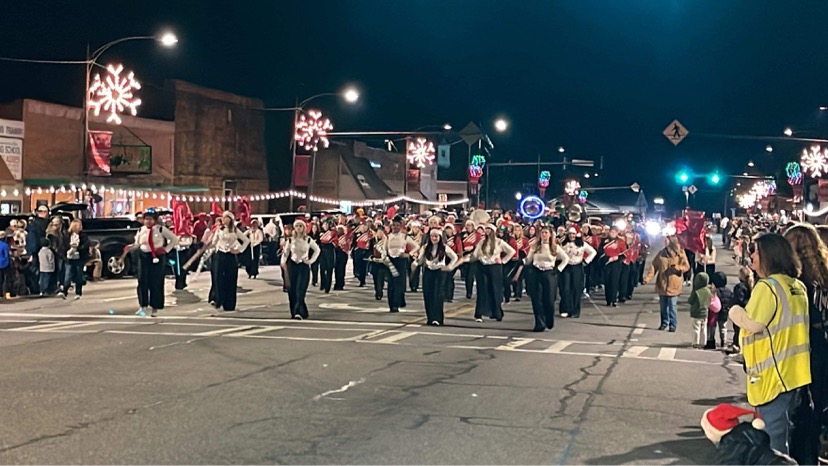 Friday, December 2 the Chattooga Marching Indians opened the 2022 City of Summerville Christmas Parade. The band played a medley of holiday music for the crowds eager to see this year's floats and regalia.
Earlier in the afternoon, the jazz band performed in the Depot for the City of Summerville employees during their annual Christmas party.
While the parade brought to a close the official marching season for the band, looking back at this year's competition season was one full of the usual on the road travel, preparations to warm-up and culminate with seven minutes of performance time for judges and spectators.
This year the Marching Indians returned to Daleville,Alabama to compete in the Daleville Marching Invitational on October 8. At this competition, the band brought home trophies for All Superior in Class AAA.
Saturday, Oct. 16 the band traveled to Blackshear, Ga. to perform in their second and final competition of the season at the Pierce County Sound of Silver. During the awards ceremonyfor Class AAA, the band, color guard and drum major earned superiors and the percussion earned excellent ratings. The band and percussion also earned third place Best in Class and second place drum major was awarded to Cameron Carter.
After a restful night and breakfast Sunday morning, Oct. 16, the band boarded busses for a long day of travel to OkefenokeeSwamp Park and later to Saint Simmons Island before heading for home.
The band has also been busy practicing holiday music for tonight's Christmas concert to be held in the CHS cafeteria beginning at 6 p.m. The entire music program of Chattooga County Schools will present their selections featuring the choral program under the direction of Chasity Brunache, the Summerville Middle School band program under the direction of Paul Anderson, the jazz band under the direction of Gene Greer who will also conduct the finale for the evening's entertainment, the CHS concert band.
The holiday music still will not end as the band and chorus programs will participate again in this year's Tour of Schools on Wednesday and Thursday, Dec. 14 and 15. Each day, the music program will visit our county's elementary schools, Summerville Montessori, PALS program and march around Oak View Nursing and Rehabilitation playing cheerful Christmas music for young and old alike.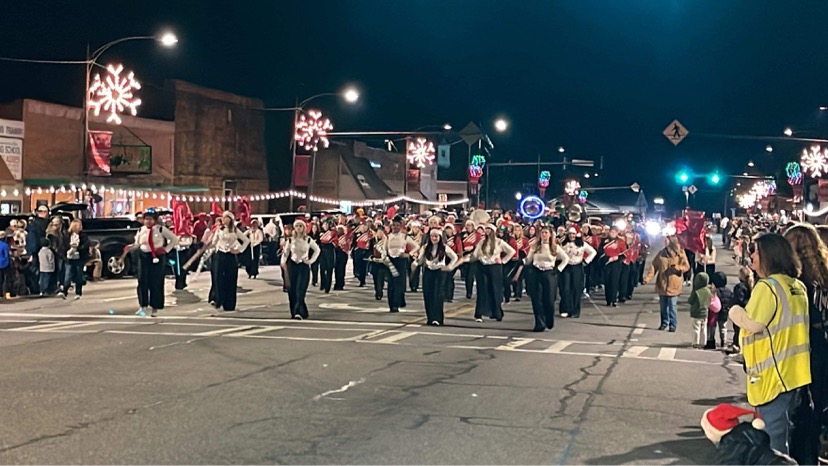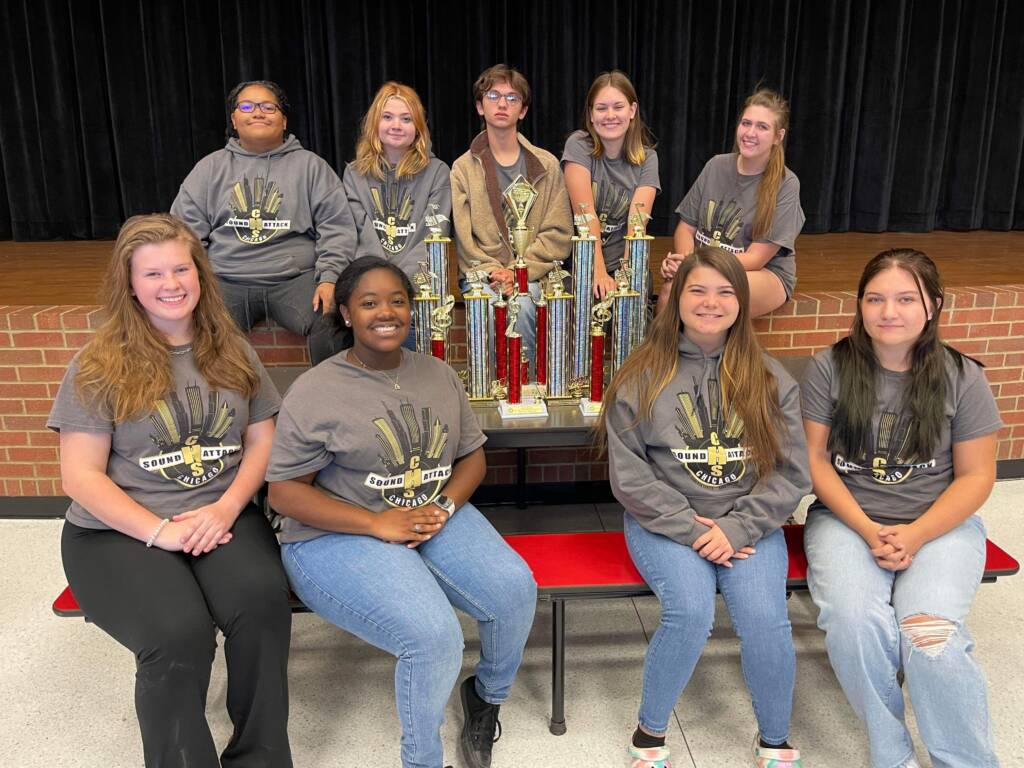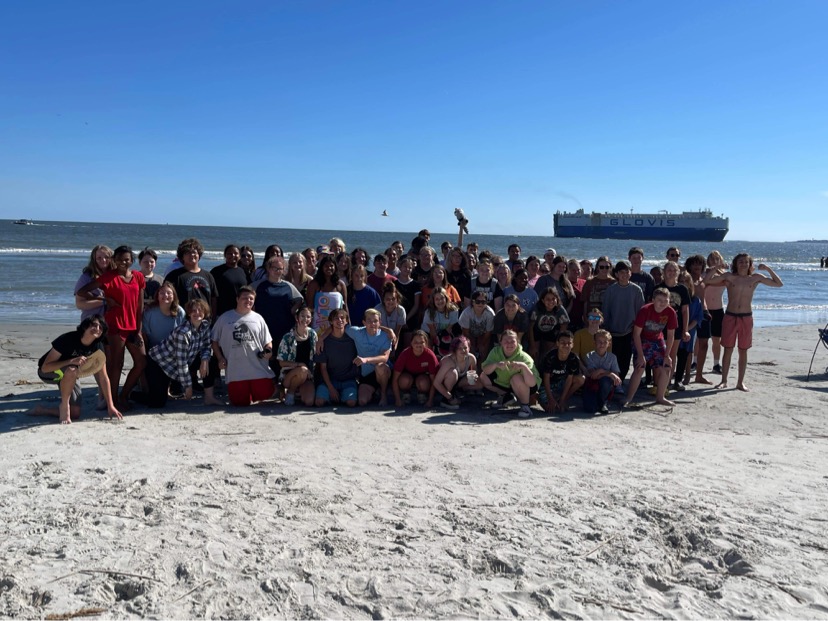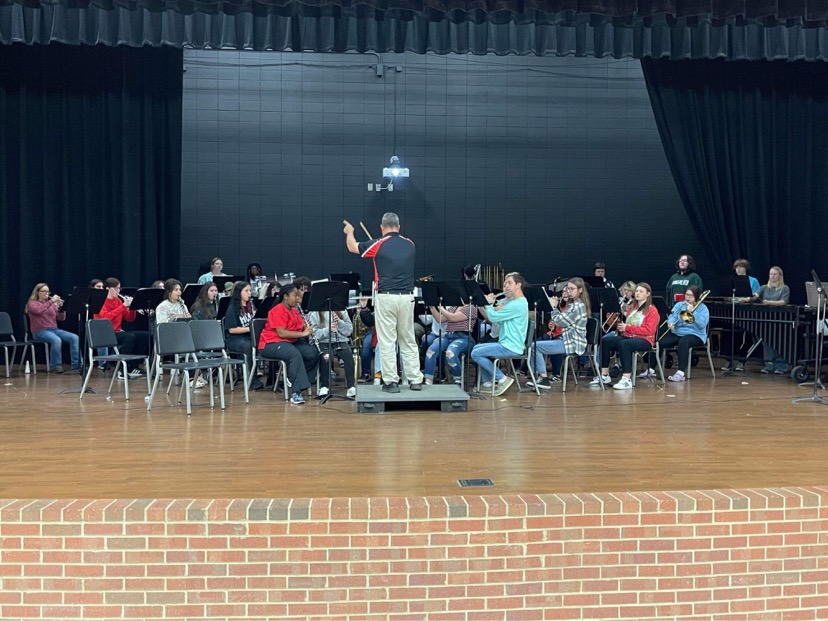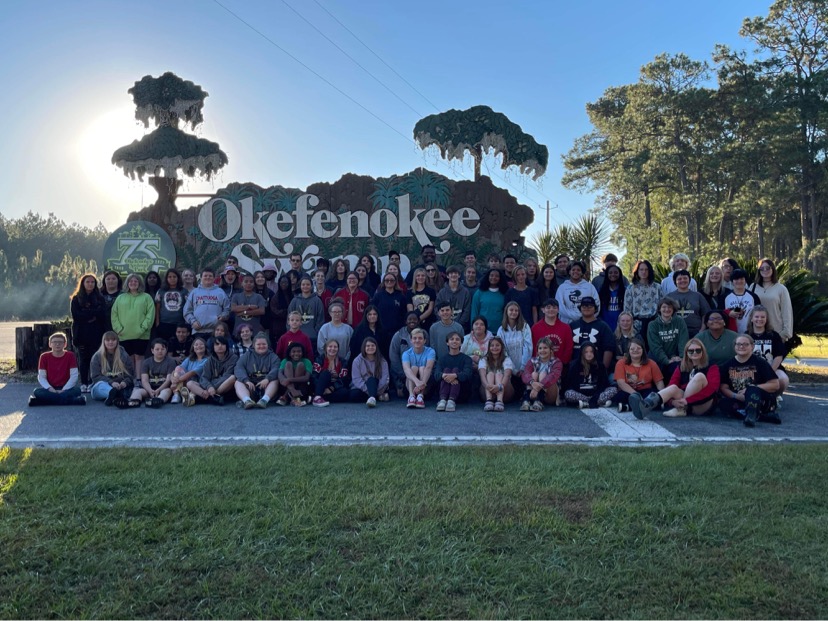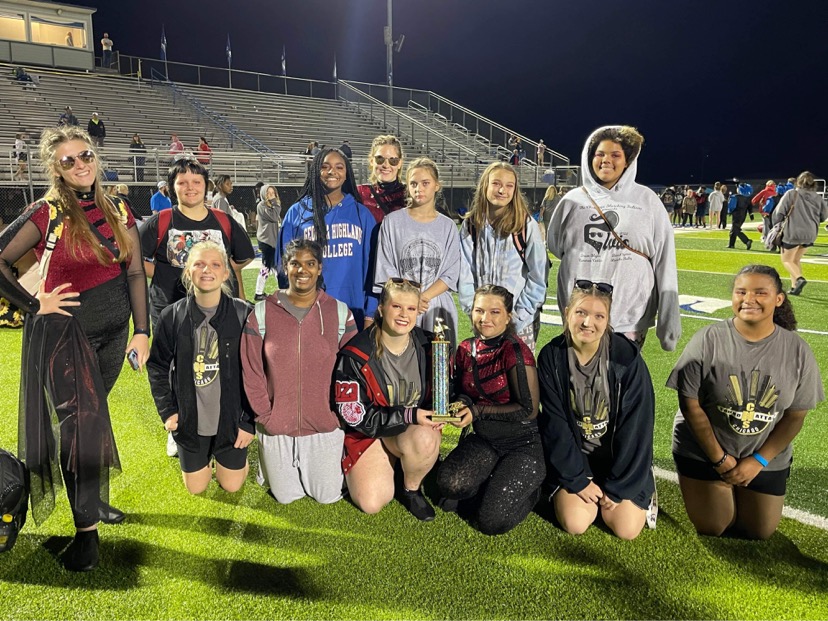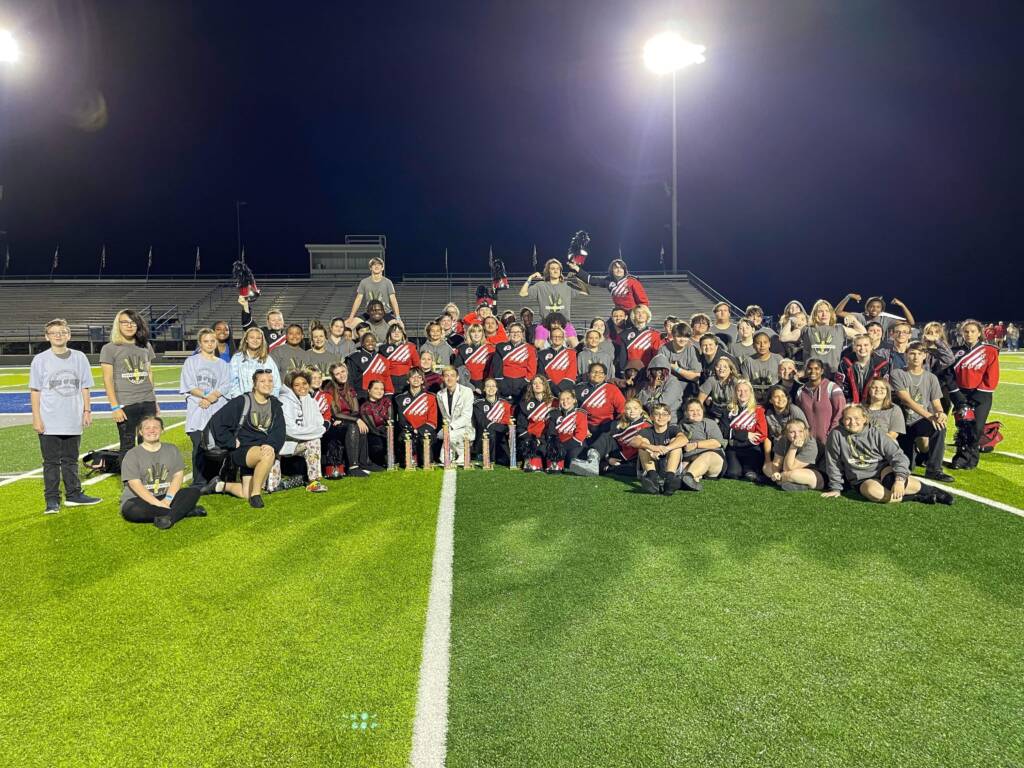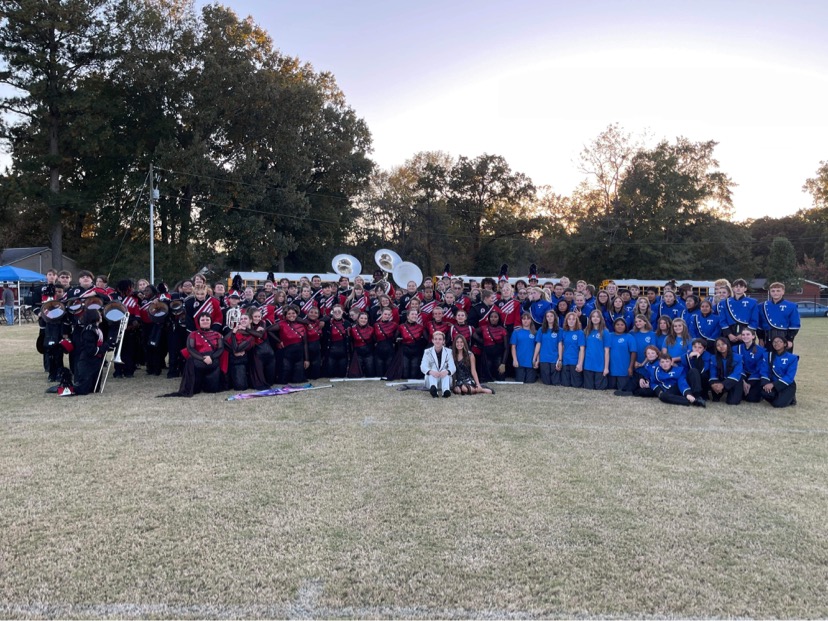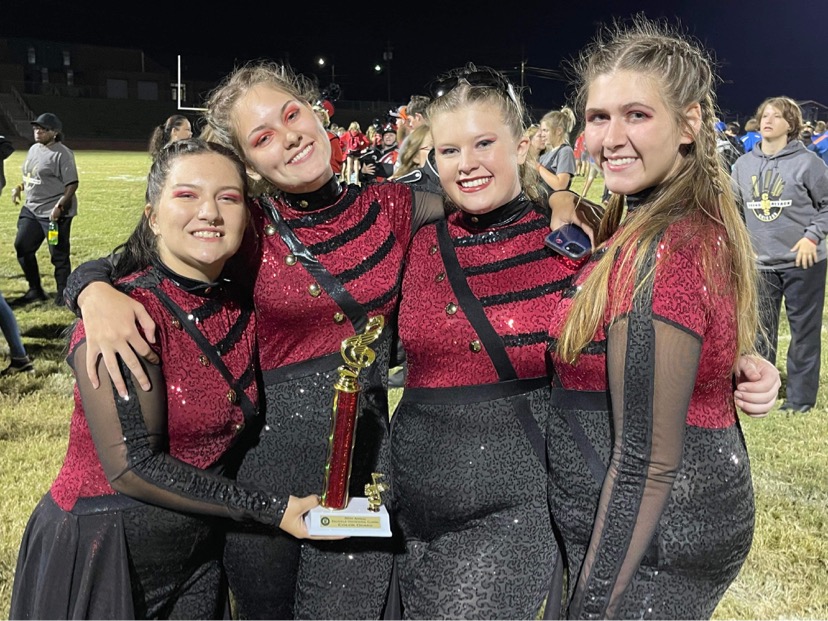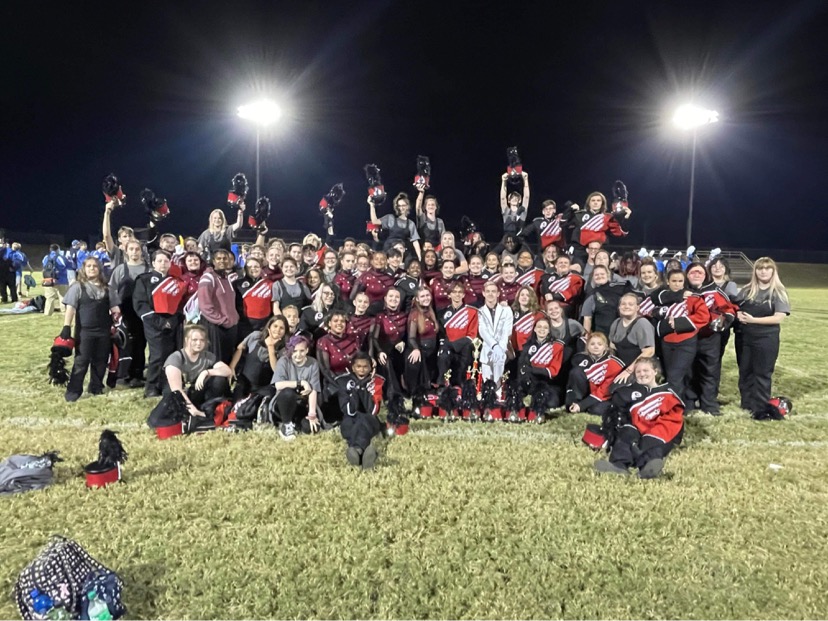 By: Carla Love