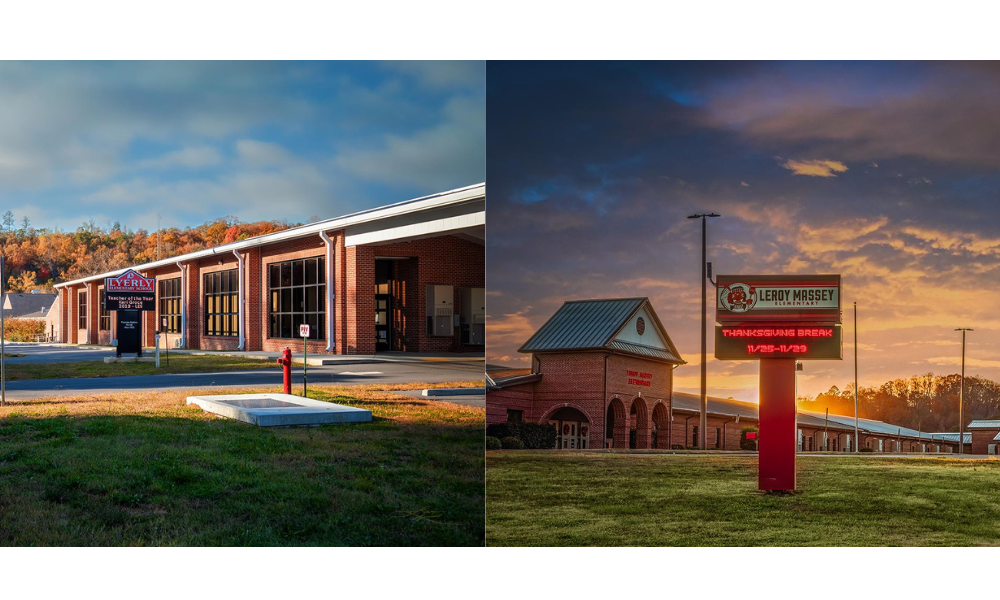 Knowing the fundamental importance of early literacy and students' ability to read proficiently by third grade, the Georgia Department of Education is recognizing schools with exceptional achievement or growth in third-grade reading as 2022-2023 Literacy Leaders.


Schools with 90% or more of their third-grade students reading at grade level or above are being recognized for outstanding achievement, and schools with a 15% or higher increase from 2021-22 to 2022-23 are being recognized for outstanding growth. 
A total of 155 schools met the qualifications to be recognized as Literacy Leaders. Seventy were recognized for achievement, 84 were recognized for growth, and one school — Eastside Elementary School in Coweta County — qualified in both categories.
"Leroy Massey and Lyerly were chosen as Literacy Leaders because 15% or more of their 3rd grade students showed growth from 2021-22 to 2022-23 on the Milestones. We are very proud of this accomplishment and are excited for a visit from Richard Woods, State School Superintendent, in the coming weeks," Chattooga Schools Superintendent Jared Hosmer said.
"The ability to read opens up the doors not only to the rest of a student's education, but to their ability to continue learning throughout their life," State School Superintendent Richard Woods said. "That's why we are laser-focused on literacy at the Georgia Department of Education and as a state. These schools — our Literacy Leaders — are doing exceptional work to ensure every student is equipped with the lifelong skill of literacy, and it's an honor to recognize them."
Throughout the months of September and October, Superintendent Woods will visit selected schools identified as Literacy Leaders to recognize and congratulate them.
2022-2023 Georgia Milestones scores showed positive indicators in the area of early literacy — particularly given the critical importance of students' ability to read by third grade. Third-grade English Language Arts (ELA) scores increased by three percentage points, while the percentage of third-grade students reading on grade level or above increased from 64 to 66 percent.
Over the last decade, GaDOE has established literacy as a core component of the agency's mission, dedicating extensive efforts and resources to the improvement of literacy instruction and attainment. Those efforts include the L4GA grant program, which leveraged more than $240 million in federal funds to move the needle on literacy; the expansion of literacy readiness instructional supports and teacher training; and the creation of a dedicated Director of Literacy role to lead GaDOE's coordinated literacy work.
Additionally, many Georgia school districts have used ESSER pandemic relief funds to make strong investments in early literacy. Literacy is also the most frequent focus area of ESSER-funded professional learning in Georgia school districts.
"I'm proud of the literacy work that is happening in classrooms across Georgia," GaDOE Director of Literacy Amy Denty said. "Honoring these 155 schools for outstanding achievement and growth shines a spotlight on the commitment our teachers and school leaders have made to ensure that every student in Georgia learns to read and read well. This is not only a celebration of literacy but also validation of the hard work of teachers and students."
Literacy Leader qualifications use the Georgia Milestones Reading Status indicator, which is based on the Lexile score associated with students' performance on a subset of questions on the ELA assessment.
Georgia DOE Recognizes 155 Schools as 2022-2023 Literacy Leaders