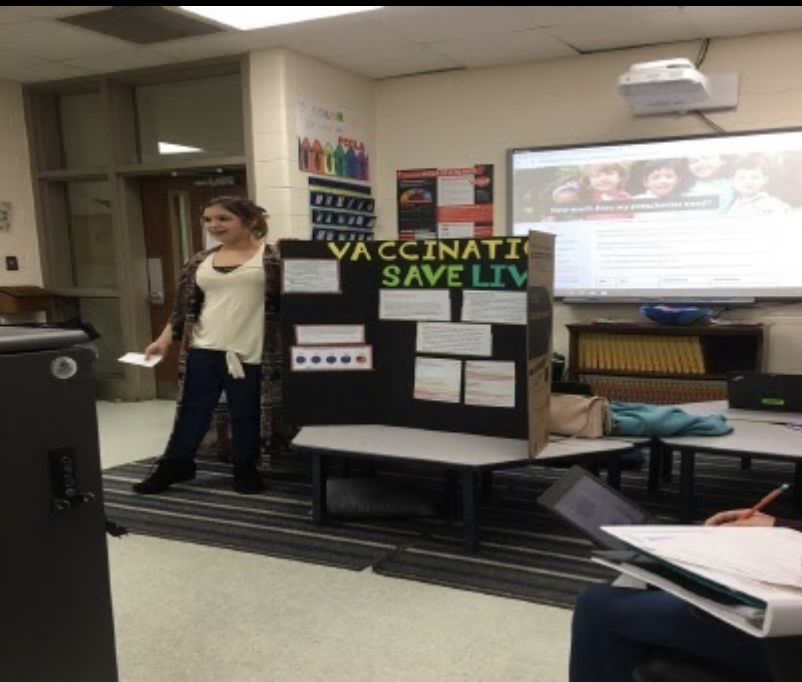 The following article is published with the permission of the Bulldog Barker

By: Isaiah Sargent
On Saturday, February 15, many of Trion's FCCLA members will be participating in the Regional Students Taking Action with Recognition (STAR) Events. If participants win, they will get the chance to compete in the State Star Events Competition. 
There are many categories that members can compete in, like Baking and Pastry, Career Investigation, Entrepreneurship, and Focus on Children. Several students have signed up to be a part of this competition and working hard in order to get ready. 
Karolyne Gilleland is excited to be participating in the category Focus on Children. Gilleland stated, "As a new FCCLA member, I am so honored to be a part of such an amazing club. I had so much fun participating in all the activities we've done all year, and I'm so excited for the ones to come!" She looks forward to the chance to compete at the state level. 
Karolyne researched and created a presentation on vaccinations and has been working hard to get ready for the competition. Gilleland presented her information on vaccinations to different sixth graders and kindergarten classes through the elementary and middle schools in an effort to include kids in her project. She first sent out flyers to the students' parents to get permission to present to them. Gilleland spoke out to inform students about how vaccines affect children and how they benefit them. 
Margelen Sumner is also preparing for STAR Events and will compete in the Early Childhood Education category. On the day of the event, Margelen will be given a topic pertaining to transportation and grade level for which she will design a lesson. The lesson must include a student activity, a craft, and an opening and closing. Margelen has been practicing for this by helping in elementary classrooms. She read "Go, Dog, Go!" to two kindergarten classes and designed and implemented a craft that highlighted the reading activity.
Margalen said, "The activity went well. The book is about driving, so I had them color a stop light." She added that she had a lot of fun teaching this lesson to the students.
 Other FCCLA members may join Karolyne by signing up for the STAR Events Competition. The last day to sign up, is on Sunday, February 2nd.