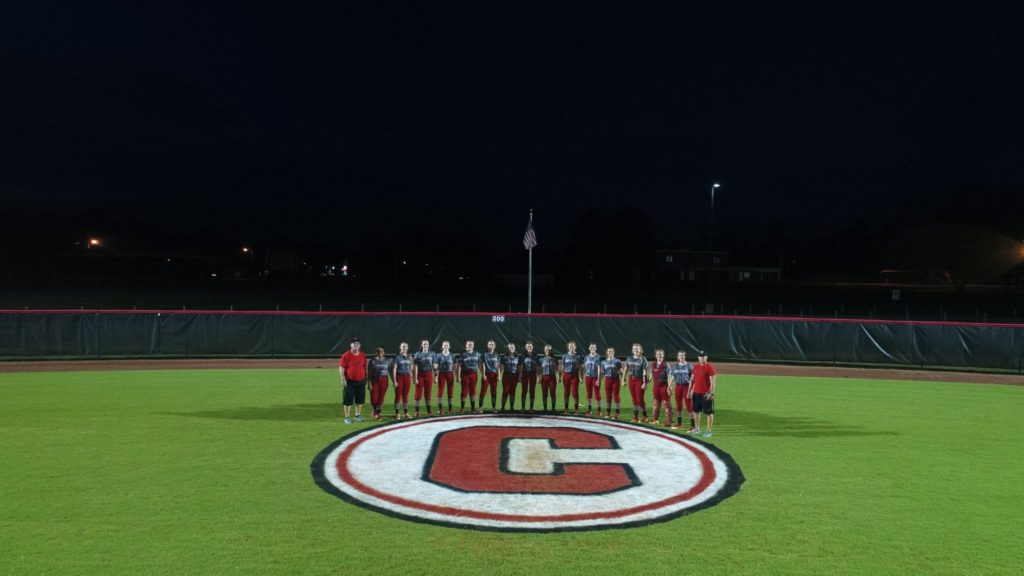 The Chattooga Lady Indians Softball team made school history on Tuesday evening as it hosted the first ever GHSA Playoff series held at Chattooga. The Ladies won the series over the Therrell Panthers in dominating style, making even more history. "These two wins are the first time Chattooga has ever won the first round of the State Playoffs," Coach Jeff Bennett said.


The Black Panthers of Therrell were not prepared for the level of play they encountered in Summerville, Georgia. At the plate, Therrell batters stumbled and struggled against the fast pitching of Chattooga's aces Hannah Thrasher and Clara Wyatt. Over the course of the double header, a single Panther reached base on a walk and only a few batters were even able to make contact with the ball. Many times, batters were left shaking there hands in an effort to regain sensation after the jarring vibrations of elite fast pitching.
For Chattooga's batters, coaches had scouted Therrell and spent some time preparing the Indians for the slower pitching style of the Panthers. "The ladies were ready to play, they had worked hard the last couple of weeks," Bennett said.
In Game One of the series, the Indians defeated Therrell 15-0. Hannah Thrasher took the win as the mercy rule went into effect after just three innings of play. Game Two was more of the same as the Indians won 20-0, with Freshman Clara Wyatt picking up the win in three perfect innings on the mound. Watch both games here:
Up next for the Indians, something unfamiliar to the Red and Black… ROUND 2 of the state playoffs. The Indians will travel to Social Circle for the game, a time has not been set.
"We are two wins away from Columbus," Bennett said. Bennett has made the trip as a coach in the past and says it is an indescribable experience that he wants this group to enjoy.
Chattooga Softball roster:
Emma Howard- 1
Justine Gladney – 2
Sydney Marshall- 3
Alex Mitchell-4
Grace Dooley 5
Jacie Martin-6
Gracelyn Veitch-8
Katie Williams-9
Kayleigh Byars-10
Emma White-11
Trinity Bell -12
Clara Wyatt-16
Ramsey Elrod- 17
MaryAnna Bentley- 21
Emma Marshall-24
Hannah Thrasher-51