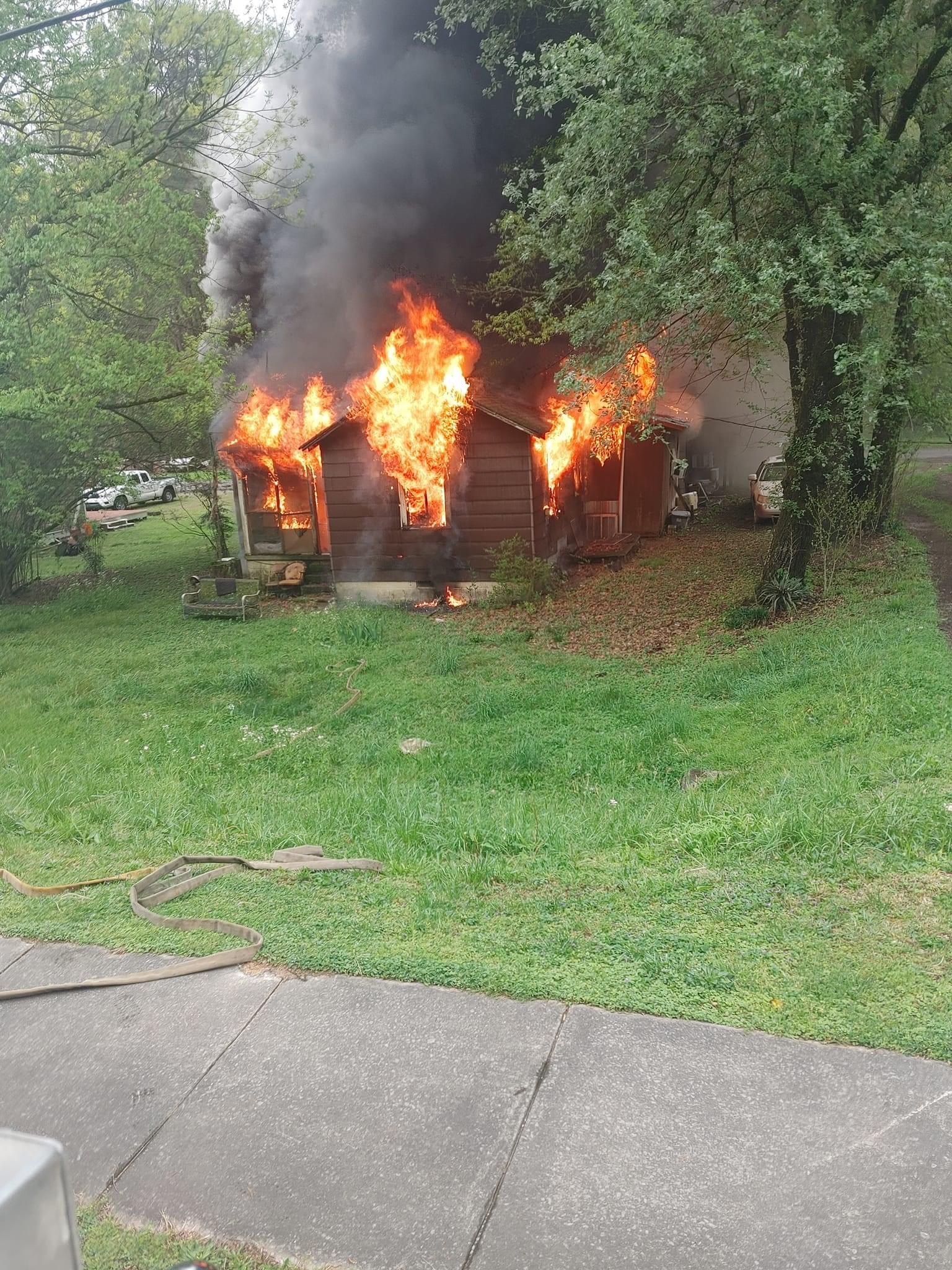 Trion Fire Department's Engine 12R responded to Echols Drive in Trion Easter morning at 11:00am along with Engine 9 and 4. Upon arrival, heavy flames and smoke were showing and all residence were out of the house.
The home had no working smoke alarms.
Firefighters made a very fast and aggressive attack to put the fire out.
"We ask that you please keep this family in your prayers as this is a terrible incident to have to face…especially on Easter. Please make sure that your smoke alarms are working in your home. If they are not working, please reach out to us. We're very thankful for all the firefighters that responded to the call and left their families on Easter to help a family in need. We are so thankful to serve such an almighty God. He allowed everyone to get out safely/uninjured and protected our firefighters while on duty," the Trion Fire Department posted on Facebook.