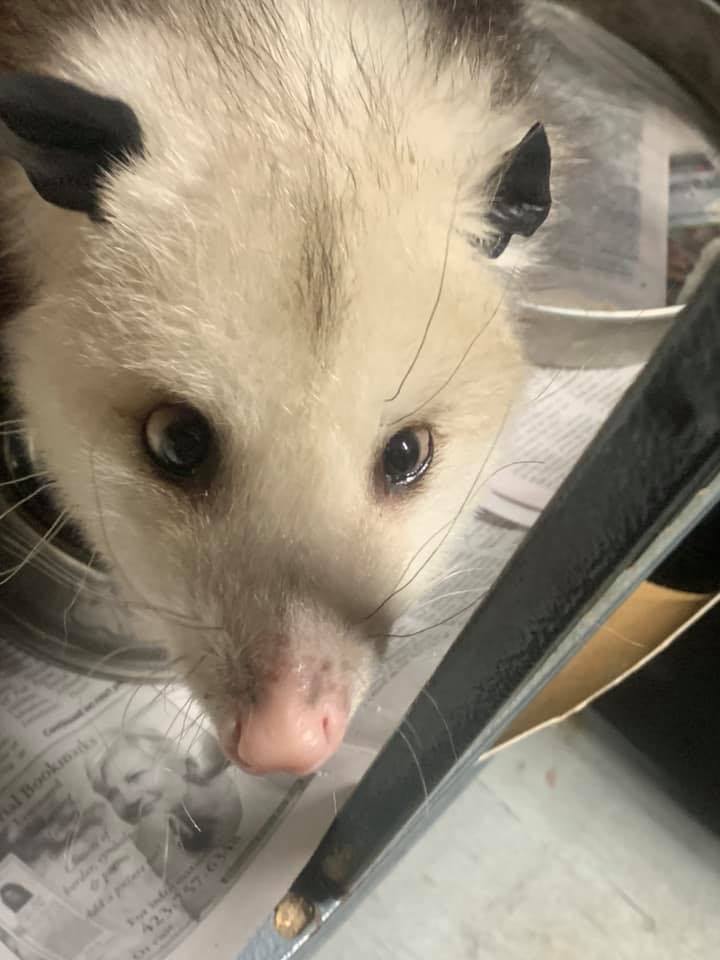 Kristy Colbert has taken her love of critters to the next level with Possumbilities.
Possumbilities is a (Georgia) state licensed facility for sick, injured and orphaned small mammals to recover and grow. Once ready, these animals are safely released back into the wild. Currently they rescue Virginia opossums, squirrels, rabbits and more.
The wildlife sanctuary offers the possibility of a second chance for Georgia's wildlife through rehabilitation and education.
Colbert, owner and CEO of Possumbilities has been in Education for 23 years. She is a former Board Member and Vice- President of Opie Acres, a Wildlife Rehabilitation Facility in Chattanooga, TN and she has over two years of training in all aspects of animal rehabilitation, including medical training.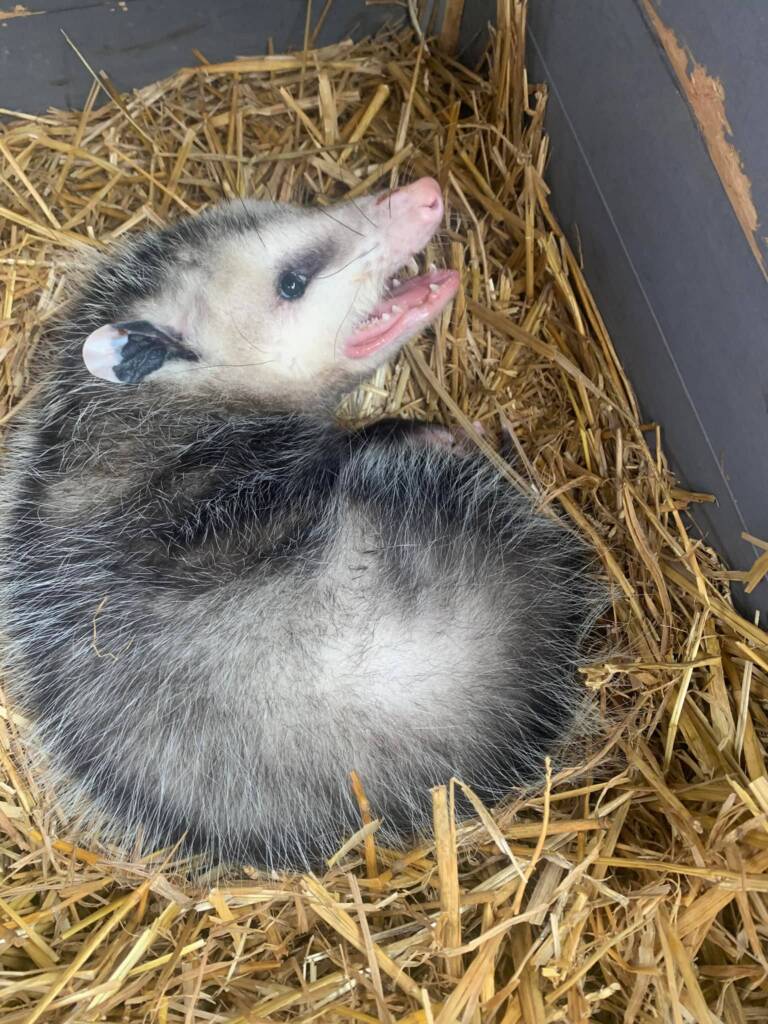 "We believe that every life, no matter how small or believed to be insignificant, is precious and deserves every chance at survival, especially when human endeavors interfere with nature's course," Colbert said.
One of Colbert's recent rescues came from a lady who found a possum her dog had attacked. Unfortunately, the possum died from her injuries, but she had a pouch full of eight little joeys. Those little joeys now have a chance for survival thanks to Possumbilities and the thoughtful dog owner. (Opossums. Like all marsupials, baby opossums are called joeys. The majority of the world's marsupials live in Australia, and the term joey originates from an aboriginal term meaning small animal.)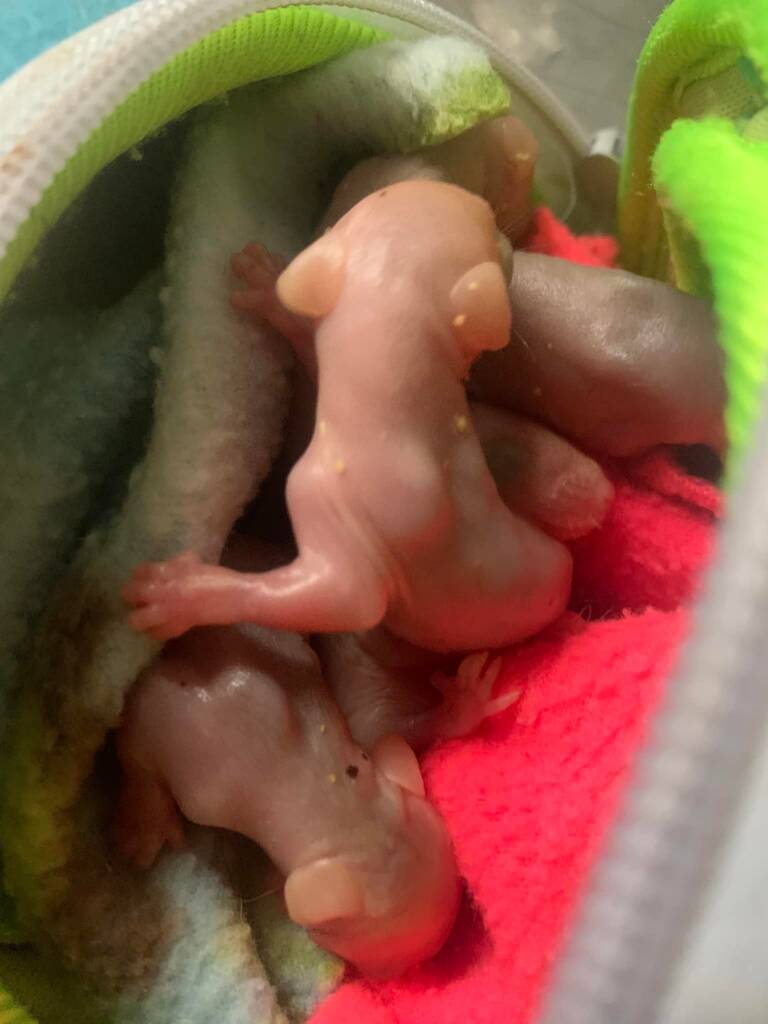 AllOnGeorgia recently reached out to Colbert to learn more about her wildlife sanctuary.
AOG: How did you get started in animal rescues?
Colbert: I have always loved animals. From birds to snakes to dogs – there is very few animals I do not like. When I was a teenager, I found an opossum that had been attacked by a dog in our neighborhood. I took the animal to the vet's office. They informed me that they would put it to sleep. I was so upset. I thought they would help the poor animal. Fast forward to 2019, my daughter saw a story about a wildlife rehabilitation facility. I applied to volunteer there and was accepted. I quickly discovered that this was truly something I loved. I took every opportunity to learn there. I took every training and learned every aspect of the facility – from capturing to dietary needs to medical to paperwork, I learned as much as I could. In 2021, I decided I wanted to open my own facility. There is only one other person in the North Georgia area that works with wildlife. There is a definite need here. I applied with the state, took the test and passed the inspection procedures.
AOG: Where is Possumbilities located?
Colbert: I am in Walker County, just off Highway 337.
AOG: Why is this your passion?
Colbert: I love all animals, but I especially love the Virginia Opossum. This is North America's only marsupial yet it is often hated by many. People do not understand this awesome animal at all. I want to help people understand just how beneficial this animal is to our environment.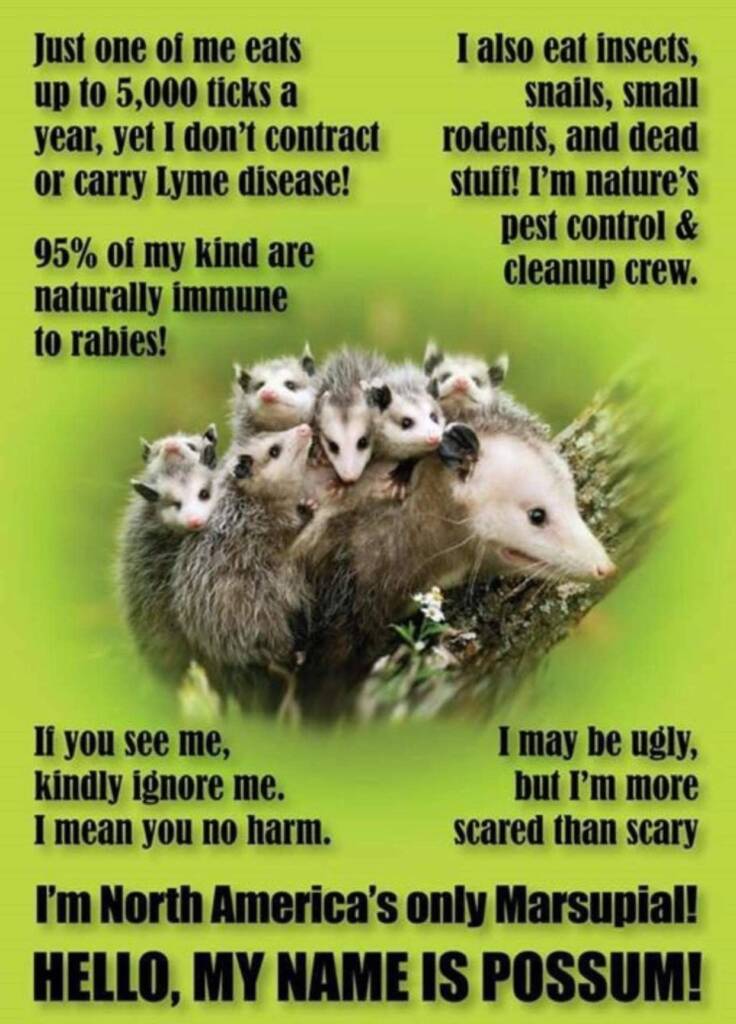 AOG: How many animals have you helped?
Colbert: In my almost three years at the other facility I worked at, we took in over 600 animals a year. I am quite a bit smaller, with no volunteers – just myself with help from my husband and children when I need it. I opened in October, and took in 20 animals in three months. This year, I have taken in 40 animals.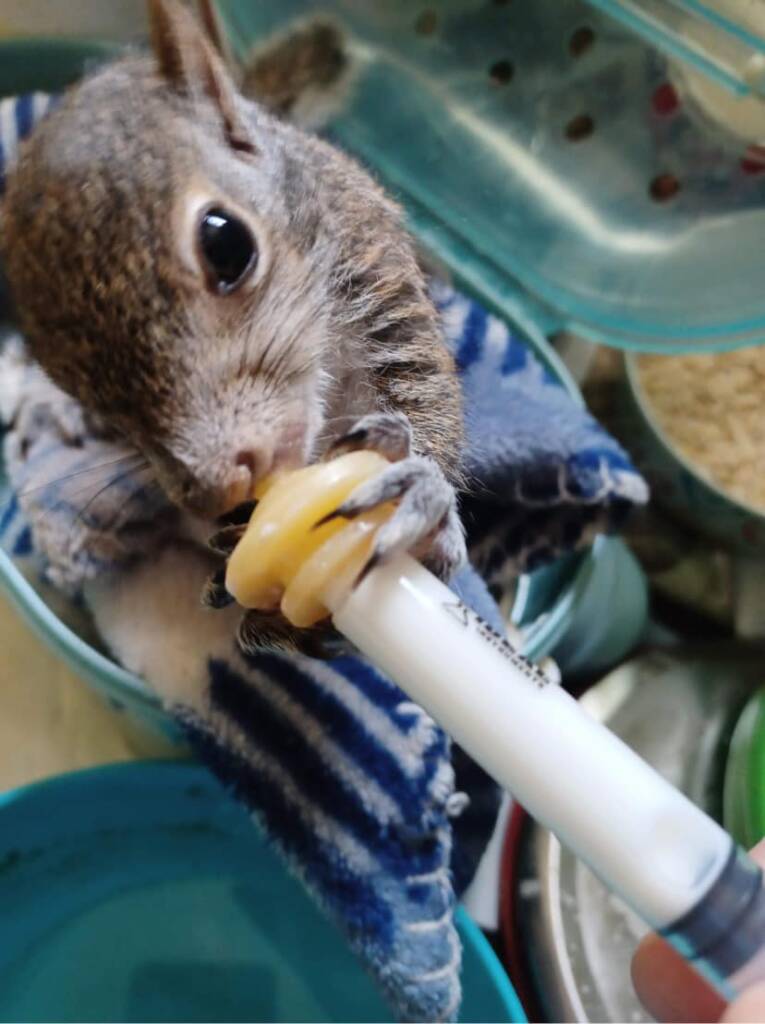 AOG: Why do you do this?
Colbert: Well, I love helping others. This allows me to help out animals that would have nowhere else to turn when injured, sick or orphaned. I have had people tell me that I should just let nature take its course. But I disagree. Humans have interfered with nature's course. We have built houses, roads and stores over their natural habitat. We throw out food on the side of the road causing them to get hit crossing the road to find dinner. When people find an injured or orphaned animal, they often have no idea what to do with it or where to turn. I am here to help. It is such a great feeling to be able to help an animal recover and return to the wild.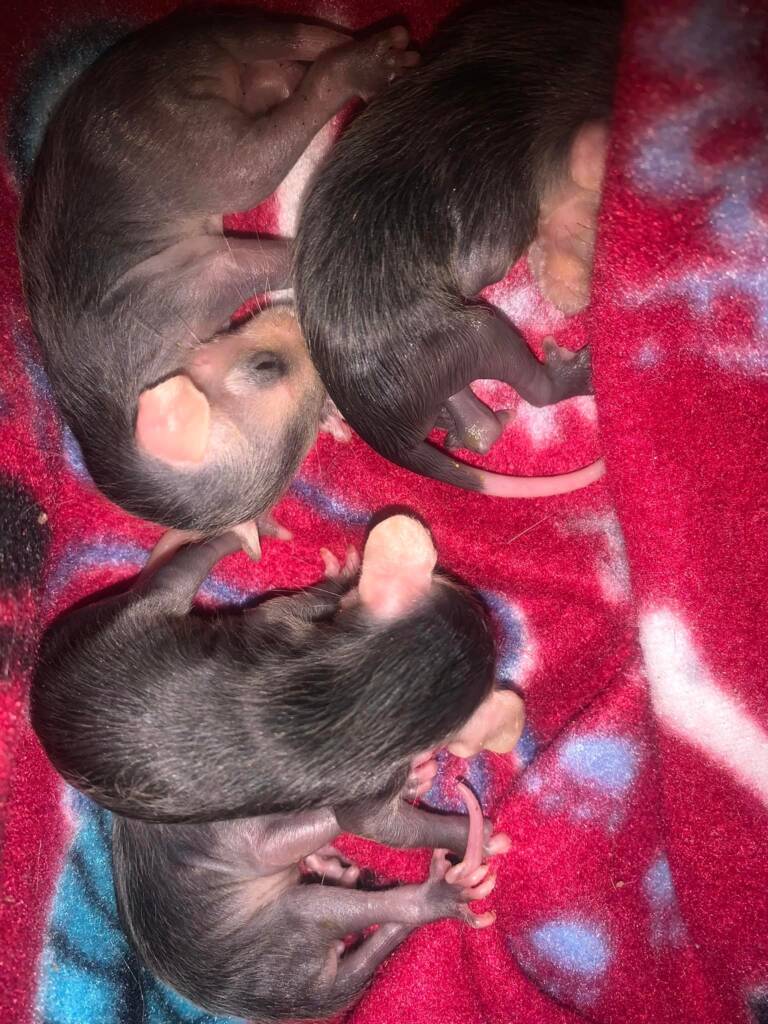 AOG: What types of animals do you take?
Colbert: I can take any Non-rabies vector animal – opossums, squirrels, chipmunks, rabbits, groundhogs, beaver, weasels. I specialize in opossums and squirrels.
AOG: Where does support come from?
Colbert: There is no state funding for wildlife rehabilitation. My support comes from my income! It is expensive – the food, medicine, medical supplies, pet beds, cages – all add up to quite a monthly expense, although its a worthwhile expense. I have been blessed with some support from people who have brought in animals. I also have great friends who support me.
AOG: How can people help?
Colbert: I have an Amazon wish list on my Facebook page. I am always in need of vegetables, fruit and protein sources, the ones I use are listed on my website. If you have pet supplies, dog kennels or cages that aren't being used, consider donating them. And money is always nice!
Website: possumbilitiesinc.com