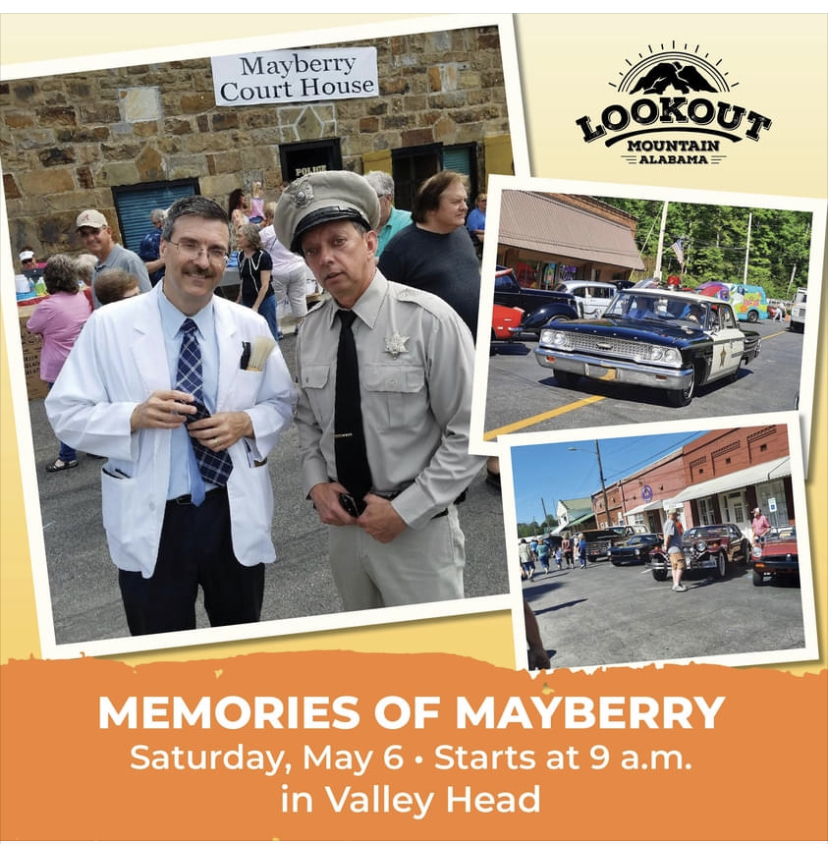 The Town of Valley Head, Alabama is hosting their annual Memories of Mayberry Festival on Saturday, May 1, 2021. It is presented by the Valley Head Volunteer Fire Department and all proceeds will go directly to this volunteer department.
Barney Fife will be protecting and serving, Floyd the Barber will be at the "best clip joint in town", Ernest T Bass will be wandering around and you may see others also.
Visitors can gawk at over 50 antique cars at the cruise-in. There will be live entertainment from Mayberry days and an array of delicious food around. You can also enjoy Barney's Hot Tamale eating contest, Aunt Bee's Pie Baking contest, and Aunt Bee's Homemade Dill Pickle contest.
Be sure to check out the auction items and raffle prizes, streets full of arts and crafts vendors, the children's entertainment area with pony rides and much more.
It's gonna be a fun day! Meet you on the square from 9am to 5pm. Be sure to pick up a t-shirt or hat to commemorate your day. Call 256-899-3776 or 256-635-6814 for more details.