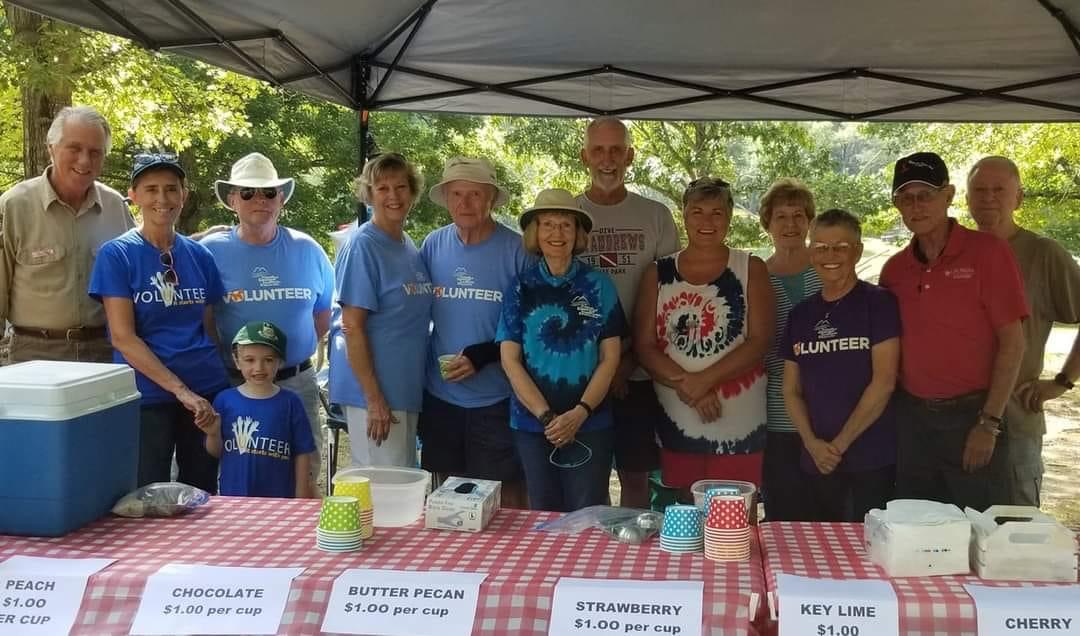 It's time for ice cream! The Friends of Sloppy will be selling homemade ice cream Saturday, July 24, from 11:00 to 1:00 at the park. They will have vanilla, chocolate, lemon, orange sherbet, cherry, orange crush, peach, butter pecan, and Milky Way available to purchase for $2 per cup. Be sure to stop by and get some; it's going to be good.

James H. (Sloppy) Floyd State Park
Supported by a local Friends chapter and surrounded by rural countryside and the Chattahoochee National Forest, this quiet park in northwest Georgia offers outstanding fishing on two stocked lakes. Visitors can hike along three miles of lake loop trails and relax in swings while watching for the many bluebirds that live in the park. The trailhead to the scenic 60-mile Pinhoti Trail is only a 1.6-mile hike away. Children especially enjoy the playground, feeding ducks from the lake's boardwalk and renting pedal boats. A small campground and four cottages are nestled on tree-covered hillsides. This park was named for Rep. James H. "Sloppy" Floyd who served in the Georgia House of Representatives from 1953 until 1974.