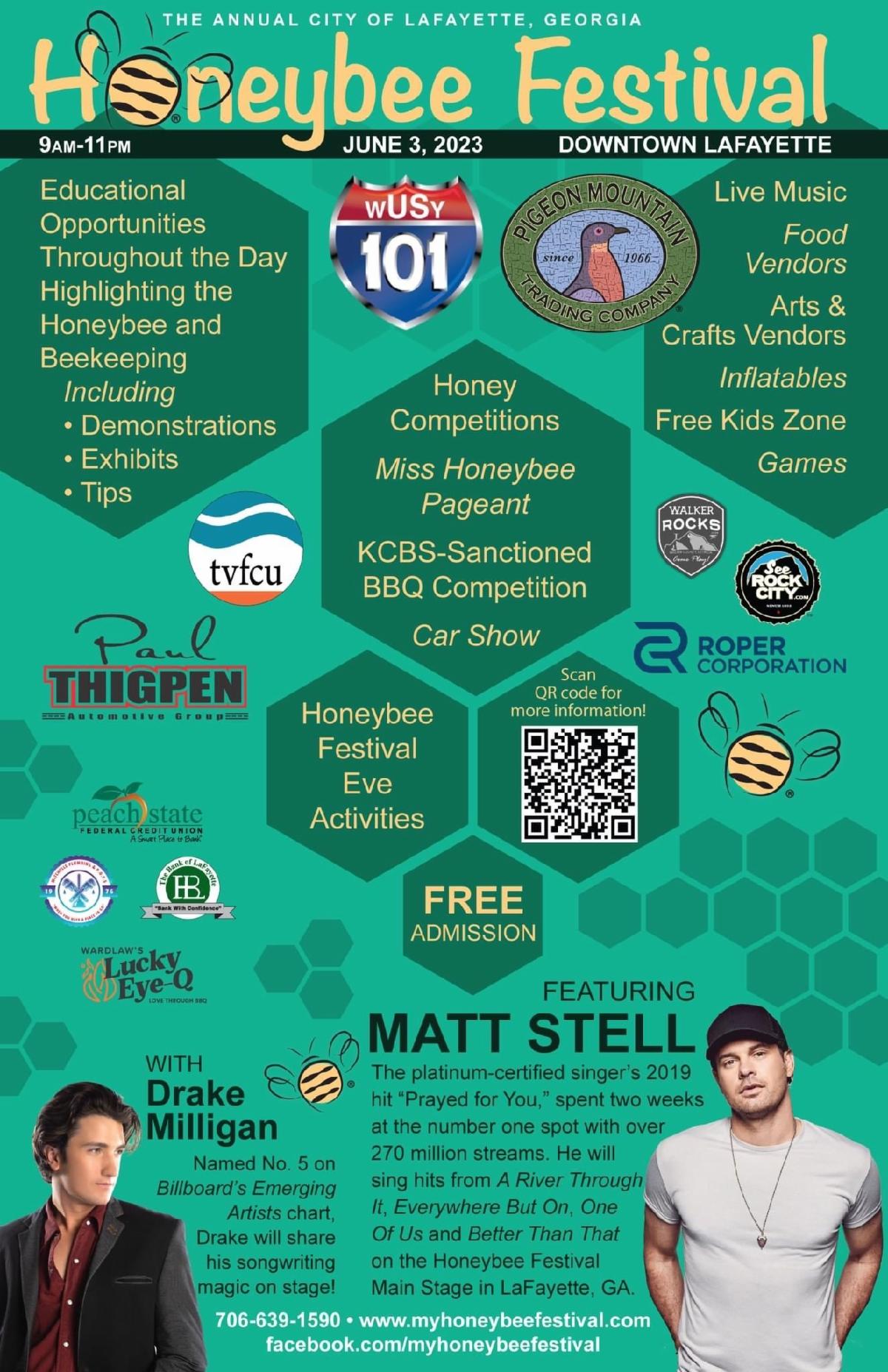 The City of LaFayette is the proud home of the Annual Honeybee Festival. In 2017, the Honeybee Festival was born and proved to "Bee" a huge success for the area!
June 3, 2023 is the date for the Annual Honeybee Festival!
The attendees are treated to a full day of Live Music, Special Events, Countless Vendors, Honeybee Education as well as Food and Fun for the whole Family.
The daylong event is free to the public and includes local musical talents as well as top headlining performers from the music industry.
The 2023 Honeybee Festival will "BEE" Headlined by Matt Stell and Drake Milligan!
The event also includes a Kid's Zone for all the little youngsters, the Honeybee Festival BBQ Competition, Baking Contest, and Cruise-in which also features an array of antique tractors.
A multitude of unique Arts & Craft Vendors will "Bee" on hand as well as great festival food and a variety of other activities.