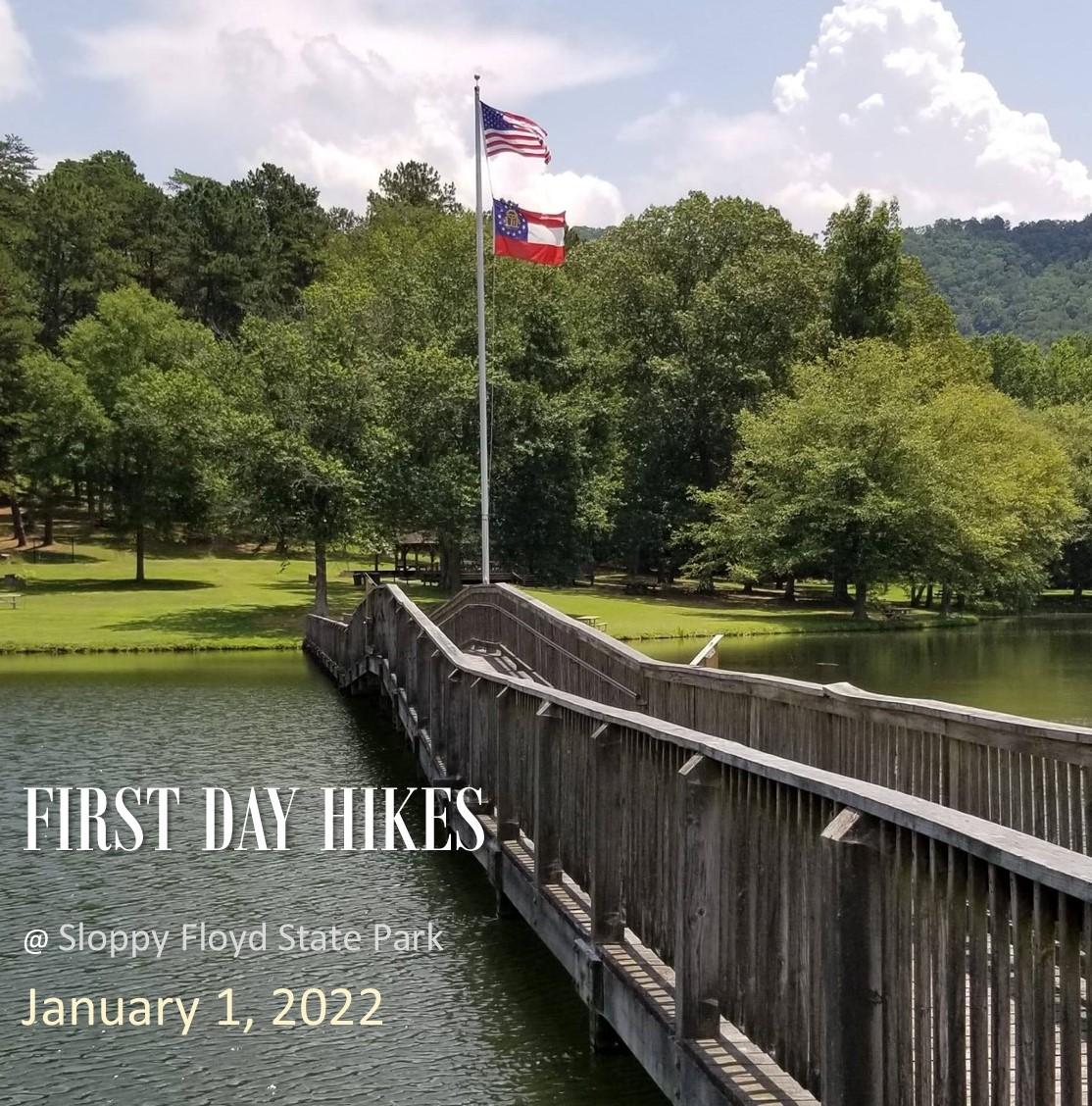 The Friends of Sloppy Floyd State Park invite you to the Second Annual First Day Hikes. Yes, hikes! The group has added a second, more challenging guided hike to kick off the new year. This is a great outing for the entire family. Hikes begin at 9:30a, and when you're done, the group has a black-eyed pea lunch in store for you. Gotta rack up on that "change" for the year!

Becky's Bluff Hike starts at 9:30a (~ 4mi)
Marble Mine Hike starts at 10:00a (~ 2mi)
Hikes start at the bridge (pictured)
Sloppy Floyd State Park, 2800 Sloppy Floyd Lake Rd, Summerville, GA 30747
Rain is forecasted for Saturday afternoon.
Please, follow the group on Facebook for announcements about any changes for this event.