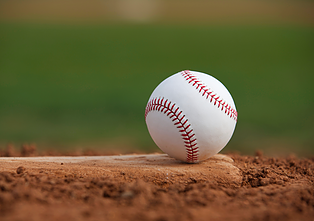 The following article is an editorialized opinion piece and reflects the views of only the author and not necessarily those of AllOnGeorgia.
While playoff baseball is in the air, Georgia's Single A-Public division has hit a significant roadblock. The statewide edict from the GHSA that stated, "…2nd round playoff series has been suspended by legal injunction until further notice," caused a total shut down for the remaining participants, including those that were already on long road trips to face opponents as far as five hours away.
Irwin County coaches threw a wrench in the power ratings in the waning days of April by filing an appeal to the GHSA regarding a March 10th game played between Lanier County and Charlton County. After a win, Charlton County self-reported a pitch-count violation – by exactly two pitches, after receiving no courtesy alert from the GHSA appointed Pitch Count Monitor (PCM)- and, after lengthy discussion with GHSA Executive Director, Dr. Robin Hines, was informed on March 15th that the penalty for the violation would be a warning. While a $250 fine and two-game suspension for the offending coach is the maximum penalty, the absence of any alert from the PCM (as directed in GHSA training) was enough to convince Hines and other GHSA officials that the warning was an appropriate penalty.
With emails confirming that the situation had been resolved, according to court papers, Charlton County went on to finish the regular season with a 14-2 Region record, tying them with Irwin County. The Region title went to Charlton County as Irwin's only two region losses were at the hands of Charlton. This is where things got a little dicy. In a covert operation, Irwin Head Coach Drew Tankersley began an email campaign to convince Hines to overturn his March 15th ruling. Tankersley pleaded his case while specifically asking the GHSA to conceal his identity. "Please don't throw us under the bus with the team in question by allowing them to know we sent this letter," wrote Tankersley. The Irwin County plea to "make this situation right and reward Lanier County with a win in that game by forfeit" was repeated multiple times in multiple emails over the following few days. During this process, Hines abides by Tankersley's plan to conceal the discussion and request from any Charlton County coaches or officials.
Between April 18th and April 19th, Pam Thompson, a GHSA employee, and the Assistant Executive Director, Ernie Yarbrough, both responded to Tankersley that the matter had been "…thoroughly investigated last month by Mr. Yarbrough and has been resolved." Yarbrough went so far as to state, "this decision was made jointly by Dr. Hines and myself, and will stand as final."
While the matter seemed to be resolved, Tankersley brought in reinforcements with the Irwin County Athletic Director, Buddy Nobles. All the while, Charlton County remains in the dark as forces conspire against them to reverse the decision and strip them of both the win and thus, the Region 2A Title. Along with the title came the coveted Power Rating and beneficial seeding. Meanwhile, according to emails and testimony from witnesses, Tankersley lets it slip that the plan had been brewing for several weeks to sabotage the decision and pull the rug out from under Charlton County. "We understand that it was 'ruled on more than a month ago'. We, as well as the other coaches in our region, knew about it before y'all did. We all just held on to it in case we needed it in a situation like we do now." And just like that, the fix was in.
Irwin County then, on April 23rd, filed a document known as the Irwin County High School Baseball Power Rating Appeal Letter. While this document eventually accomplishes exactly the opposite of its intended title, to improve the power rating for Irwin County, it does grant their true desire, to overturn the original GHSA March 15th decision to issue a warning to Charlton County for their inadvertent pitch count violation. The problem becomes bigger for the GHSA when you consider the fact that, between April 19th and April 23rd, Irwin County and the GHSA sat on the matter without alerting Charlton County. Then, at 9:01 am, Irwin County files their official appeal. At 11:20 am, Dr. Hines makes the crushing phone call to Charlton County Principal Josh Howard that an "appeal" had been filed and that he had sustained the appeal.
For Charlton County, more than a month had passed, the matter had been resolved, a Region title had been won and playoff plans were being made. Irwin County, with the help of the GHSA, changed all that. In one fell swoop, the Region Title was gone, and their seeding fell from 2nd, to 5th. Sweet revenge for Tankersley and the Irwin County Indians, whose last game against the Charlton County Indians was a bitter 2-8 loss.
With only minutes to spare before the 12:00 pm appeal deadline, Charlton County watched as things slipped away to the cunning move of Hines and Tankersley. However, Dr. Josh Howard, Athletic Director Jesse Crews and Charlton coach Thad Marchman had one final card to play- take the issue to court and allow an impartial judge to rule on the matter.
And that is exactly what happened. Civil Action 18V-043, the case of Charlton County School District vs Georgia High School Association was heard by the honorable Judge Andrew Spivey who listened carefully and decided to place a temporary pause on further baseball action until the matter can be settled. Attorneys for the school system laid out a point-by-point description of their client's position, specifically that the GHSA constitution allows a 7 day window for filing appeals. Irwin County did not meet that window.
Judge Spivey ruled in favor of Charlton County and issued his statement that, "the GHSA is restrained and enjoined from granting Lanier County a forfeit in the March 10th contest against a Charlton County…" This decision went on to require the 6-3 victory be reinstated for Charlton County and that all seeding be returned according to GHSA rules.
"Additionally, the GHSA shall be required to play the remaining games as scheduled, beginning on May 3rd, 2018."
In other words, play ball!
Order on Interloc. Injunc. - filed (1)