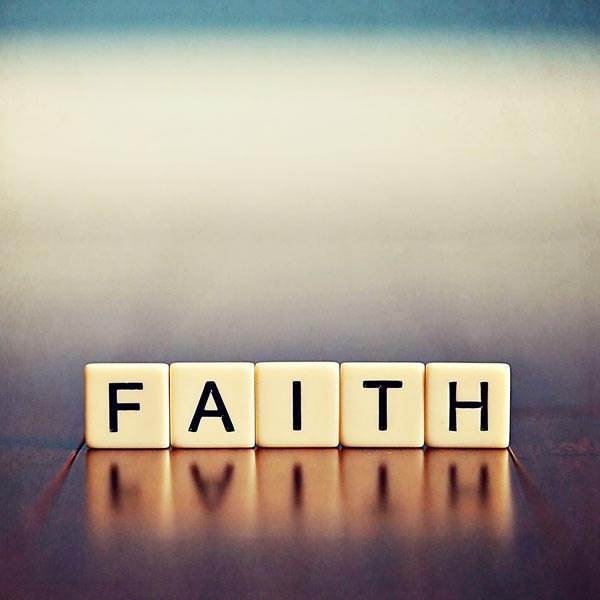 Nostalgia has a powerful effect on the twenty-first century. Having loosened the moors of Western traditions which long held our culture from drifting, we now find ourselves looking back not to our forefathers but to our fore-child– we ask our childhood to answer the adult questions of our present.
Nostalgia cannot answer the hardest questions; it cannot answer the problem of suffering because it cannot remember when it last suffered. Nostalgia remembers the Saturday morning cartoons but forgets the absence of parents, remembers the flash of Hollywood's lights, but forgets the dark and lonely nights. How could it remember a truth it represses? This world is broken. Innocence and magic don't exist.
Since nostalgia is a child, it does not know when to forgive or to throw a tantrum. It sees blogposts as subject to outrage and personal sin as a journey. Nostalgia gives grace to those it  lovesalready, but never loves to give grace. It takes from the past but never sacrifices for the future. The time has come to stop looking into childhood vices to produce adult virtues. 
The Heart of Man
We ought, therefore, to reexamine the Bible's interpretation of reality. God's Word teaches that the mythos of a magical childhood, the perfect innocence, and the triumph of youth is an illusion. It shows us the nasty, gritty, and viciously evil heart of supposedly civilized humanity. It tells us that our 'FOMO' may be envy and discontentment in disguise.
The Bible once gripped our imaginations as nostalgia does, but the Bible is so very different from Disney & Pixar. What heroes are we relating to? David slays the giant but lusts after women. Peter courageously charges out with the flash of his sword but shrinks back into the shadows of denial. Disney Princesses range from glamorous to adorkable, but never truly wrestle with the deep issues that expose a need to look to a higher power than a genie or a magical rock. What the myth of nostalgia fails to answer the Bible gets right. The Bible displays the grotesque heart of humanity like insects on a pin board. Having nailed humanity so well, it also presents a solution that rings true.
Letting Jesus Capture our Imagination
The Jesus of the Bible is not the Jesus of nostalgia. The Jesus of our childhood nostalgia demands very little. He smiles quite a lot, helps everyone to be a better person, and asks us to do a little better (when we are able, if we feel like it). The Jesus of the Bible, however, he suffers, bleeds, dies, and confronts our wickedness head on. He turns over the tables of oppression, strikes at the heart of our legalism, and does not give into injustice. The Jesus of the Bible bears sin and suffers the evil of the world.
Jesus, the true Jesus, ought to capture our imagination. He doesn't grant grandiose wishes, doesn't pretend that the magic of Christmas will heal all wounds. He bears the reality of life with supernatural love. He takes up the cause of the abused, while laying humanity's horrors upon his shoulders. "He was despised and forsaken by men, a man of sorrows well acquainted with grief" (Isaiah 53:3). If we are to answer any of life's hardest questions for ourselves and our posterity, we need to be allured by the astounding reality of Christ not the flat fantasy of nostalgia.
Pouring Ourselves into Reality
Nostalgia devours itself ultimately; it creates unrealistic expectations on mothers to recreate fantasy in a perfect birthday party, burdens children to be consumers of their parents' past, and saddles the family budget with todays 'must-haves'.
Meanwhile, real life problems persist unaddressed by fantasy. Christians need to take responsibility for the state of their towns. Revitalizing a community means not pouring the greater portions of our resources into luxury. Exchange a 'loot-box' for providing lunches for the poor. Trade in a lavish vacation for funding a community event.
We need to stop blending into secularism. The stale Lucky Charms of the 80's and 90's can't compare to the wedding banquet of the lamb. We need to stop scrounging for secular table scraps and start inviting them to our Father's table. The Bible answers what nostalgia cannot; it speaks of an eternity of wonder free from the temporal myth of magic.
Instead of encouraging children to live out a fantasy, have them write a letter to a shut in; deliver it by hand. Help them learn the joy of following Jesus. Don't make Christmas the fulfilment of our children's wildest dreams (or ours), make it a chance to serve the poor and the widow.  Our childhood isn't ready to make the sacrifice, but our savior is.
"For I consider that the suffering of this present time are not worth comparing with the glory that is to be revealed to us…. What  shall we say to these things? If God is for us, who can be against us? He who did not spare his own Son but gave him up for us all, how will he not also with him graciously give us all things?" Romans 8:18, 31-32.
Contributed article by: Sean Wegener
Pastor Summerville First Baptist Married to Danielle, father of three, PhD student at SWBTS, MDiv 2012 SWBTS, BA Theatre OSU.