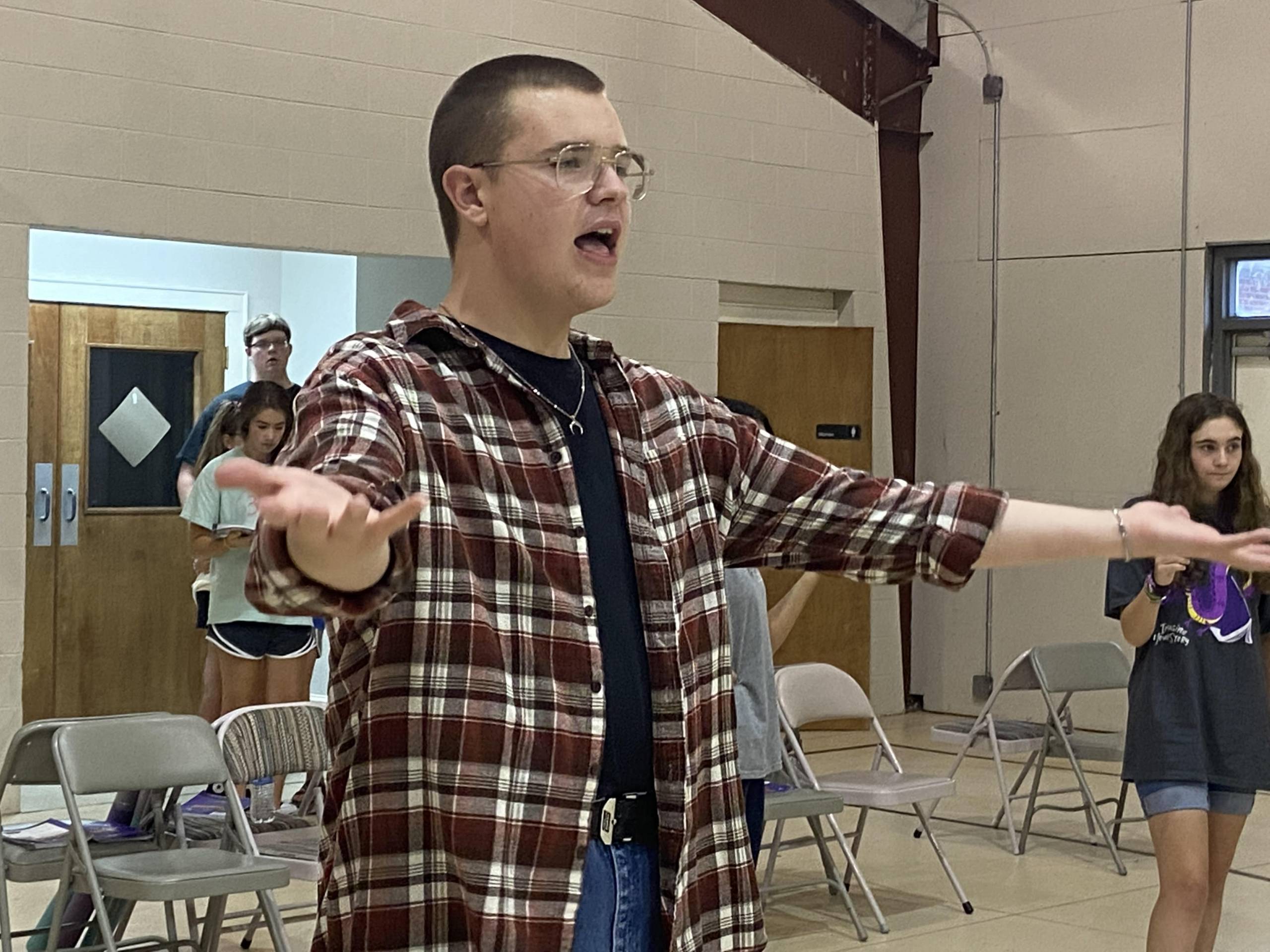 Chattooga Curtain Call is a non-profit whose mission is to educate young people in the performing arts to help further school and community. For nine seasons, Chattooga Curtain Call (CCC) has delivered summer musicals in the Summerville area. Community and field trip performances bring attention to the arts in a way that is engaging and uplifting. This year, Aladdin Jr. will be performed for the community on July 31st at 6pm and for school field trips (3 performances) on August 12th.

The theater where performances are usually held is not available so performances will be held in the gym of Summerville First Baptist Church. Tickets will be sold at the door for $5. The entrance is on Cox Street. CCC would like to thank Summerville First Baptist for accommodating the cast and supporting the arts in our community.
The cast members are an eclectic bunch of students ranging in age from nine to seventeen. Among them are students who attend public school, private school and home school. To each other, they are just young people coming together to create a wonderful show; when they enter rehearsals, no one thinks about what school they go to. "That's one of the things I love most about our show. We have five different schools represented in our cast, but there is no rivalry. These students support each other and have higher ideals in mind than whose school they think is best.", says director, Tina Lee.
The pool of talent among the cast is incredible. Every cast member rises to the demands of a musical in the categories of singing, acting and dancing, but they are so much more. Some cast members have their own YouTube channels, songs they have written, clothing they design, and more. Among the older cast members, they discuss what colleges they want to attend, degree programs and dreams. Mrs. Lee says that she feels that rehearsals are a breeding ground for the future when she listens in on actor's conversations.
Isaiah Sargent who plays the Genie has goals to be a fashion designer one day. He designed his own costume and has had input on other elements of the show as well. Anna Willeford plays Aladdin's friend Kassim and produced a promotional video for the show as a part of her YouTube channel One Take Productions. When Anna offered to do a promo, Mrs. Lee jumped all over it and arranged a rehearsal where Anna could film what she needed. "I was blown away when she brought in professional equipment and conducted interviews and filming as if she had worked in the industry for years. The promo video is top quality!" Mrs. Lee said.
CCC is a meeting place for creative minds and open hearts. All cast members are encouraged to give suggestions, feedback and even take creative license in Aladdin. Many of the elements of the show are a reflection of the vision the cast has for the show. The creative team that guides the show works with the young people to bring out their ideas instead of dictating every detail. "My cast has much better and fresher ideas than I do and so my team capitalizes on these bright young minds to make our show relevant." Mrs. Lee commented.
Aladdin is set in 10th century Agrabah but this show is anything but a boring history lesson! Agrabah comes to life with humor, color and amazing music. If you think you know the story of Aladdin, think again. The musical is very different from the movie versions you may be used to. Surprising characters and new songs go hand in hand with the Aladdin classics you know and love. This is a Disney musical that does not disappoint!
The creative team is made up of Director – Tina Lee, Assistant Directors – Kirsten Brown and former CCC actor Olivia Brown, Donna Duff and Tina Walker – Costume, Set and Prop Designers and Stacy Brown – Sound Technician. CCC Creative Team and Board invites you to come and enjoy Aladdin Jr. The 6pm show on July 31st can seat about 250 people with additional space up front on the floor for children who want to be up close and personal. Doors open at 5:15.
Teachers who want to bring their class to see the show on August 12th, email ncj75lee@gmail to get further information and reserve seats for your class or grade level.