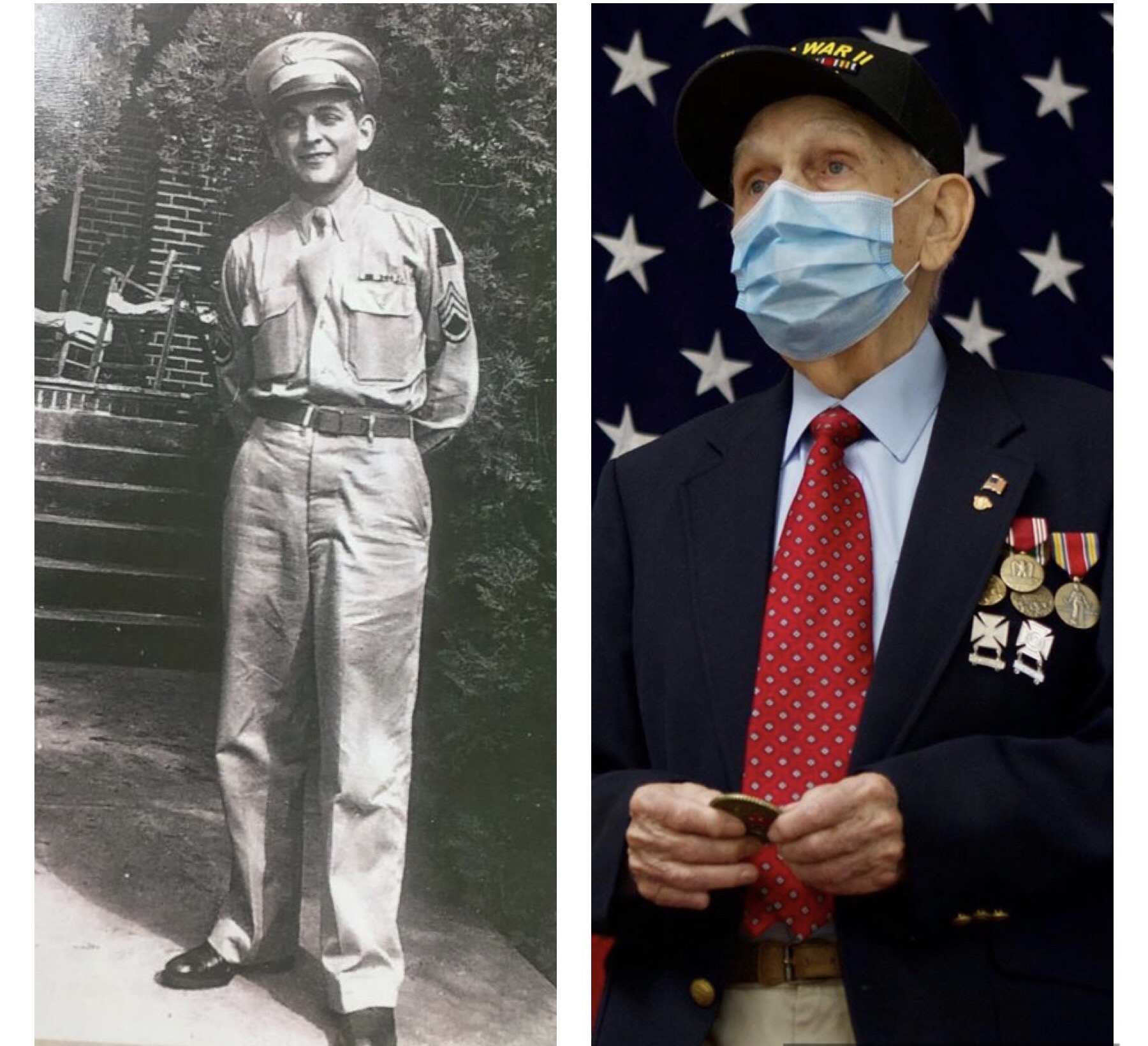 In Chattooga County located in Northwest Georgia it is impossible to find a more loved hero than 96-year-old, World War II Veteran, Mr. Hoyt Williams.
Three years ago Herb Skelton was made aware Mr. Hoyt had not ever received his World War II medals and he immediately went to work to ensure the local hero had his long overdue awards for distinctive service to our country.
Skelton contacted veteran advocates Odell Anderson and Barbara Reece to assist in the process of getting Mr. Hoyt the medals he had been wanting for seventy five years.
It's been a spell since World War II ended 27,326 days ago, but as the Adjutant General of Georgia, Major General Thomas Carden who was on hand at a ceremony held at the Chattooga County Memorial Home said, "it is never too late to do the right thing."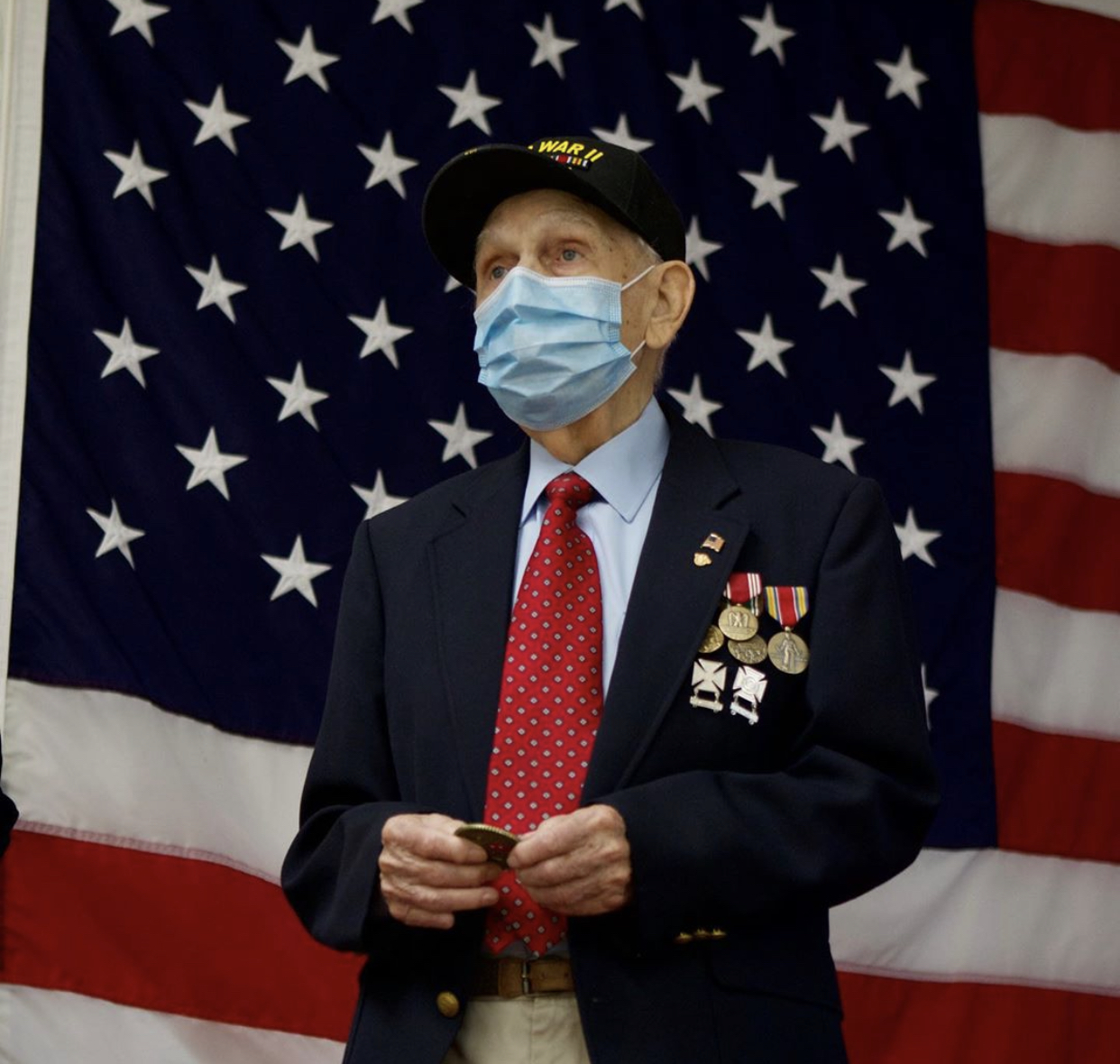 U.S. Army Technical Sergeant James Hoyt Williams was presented with the European-African-Middle East Campaign Medal with Silver Star Attachment, the Asiatic Pacific Campaign Medal, the Sharpshooter Badge and Rifle Bar, the Marksman Badge and Carbine Bar, the Honorable Service Lapel Button WWII, a WWII Victory Medal and Good Conduct Medal on June 26, 2020.
Mr. Hoyt served as an Army engineer in both the European and South Pacific Campaigns of World War II, serving in both campaigns was rare. He arrived in Normandy D-Day+18, he was twenty years old. Within three months, the northern part of France was liberated and soldiers were preparing to enter Germany.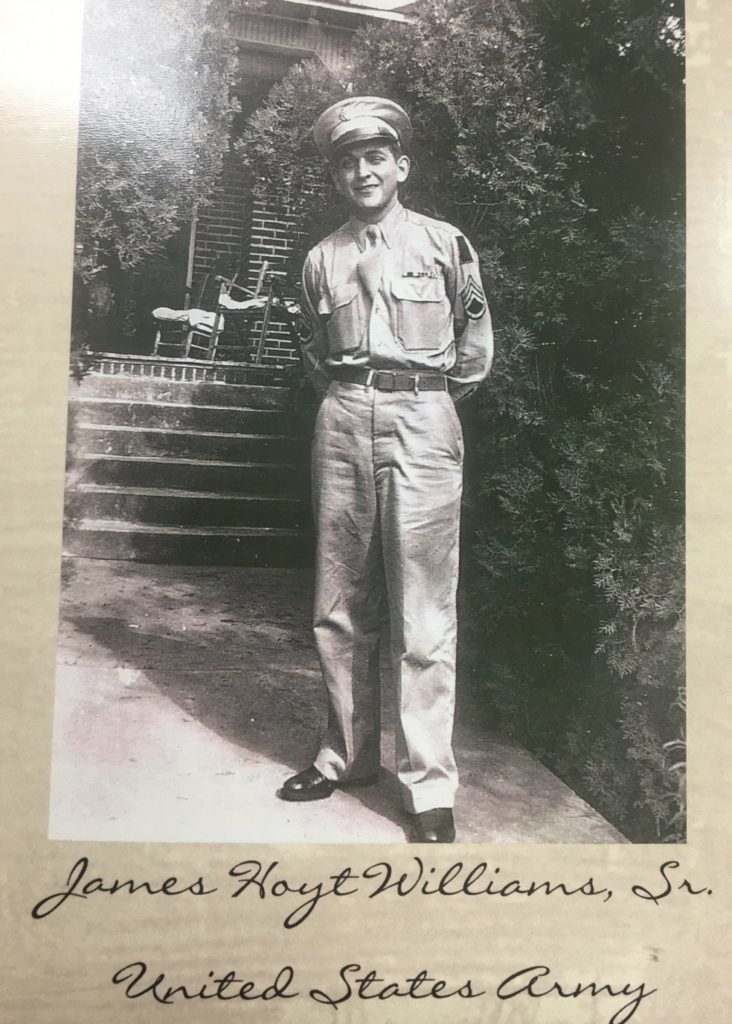 He was part of the American forces in England, France, Belgium and Germany and after that, "I went to the Philippine Islands, and we stayed there a while," Williams said.
Mr. Hoyt recalls getting rubber boats while in Belgium, "I won't ever forget them rubber boots, we had to walk through snow and mud, they sure did come in handy," he told the crowd in attendance.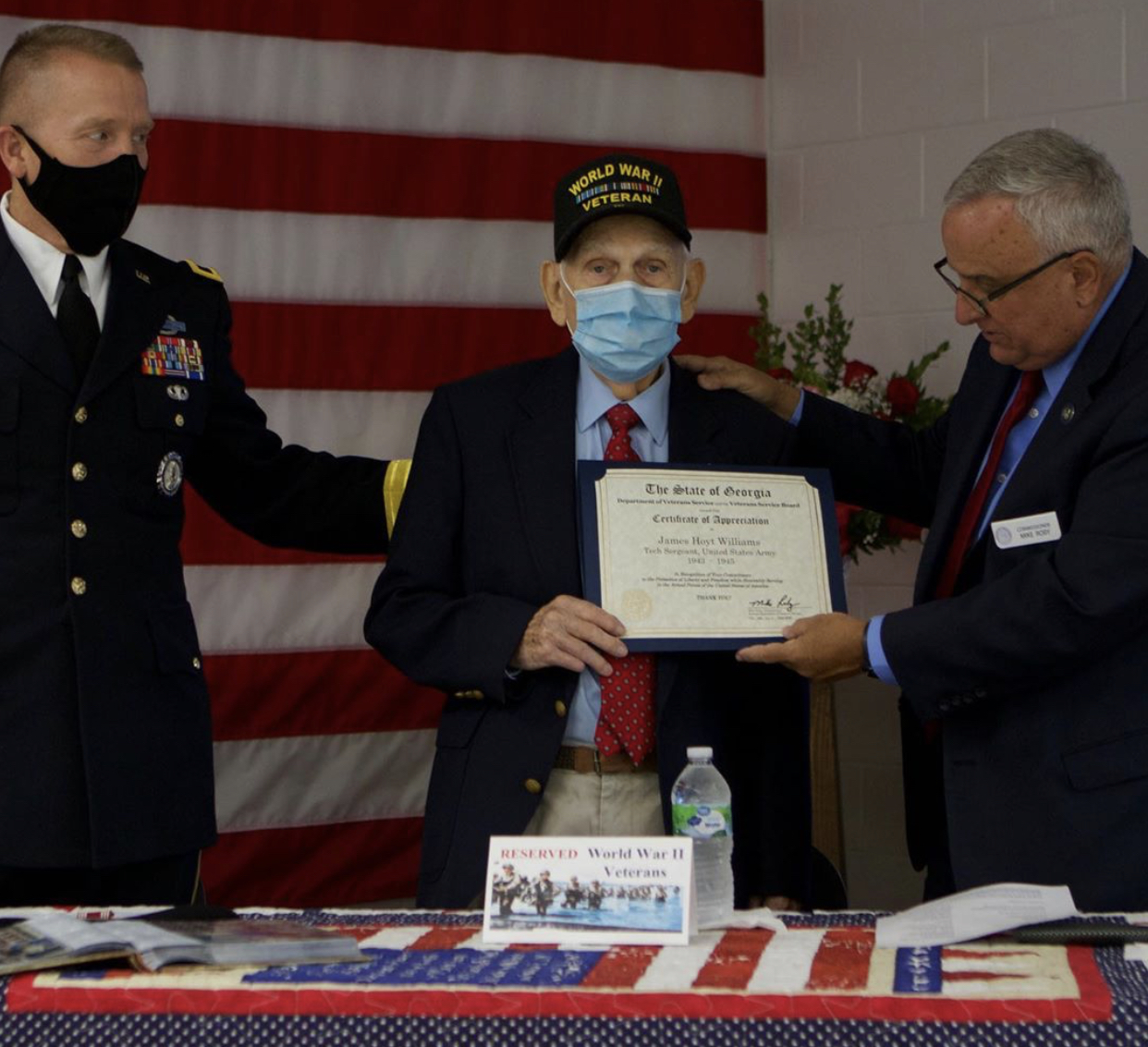 "We were in Germany when we got word that President Roosevelt had died, that was a big setback."
Mr. Hoyt spent Christmas of 1944 in the Ardennes forest at the Battle of the Bulge, the last major German offensive campaign of the war. In this battle alone the Americans suffered 89,000 casualties and the Germans lost around 120,000 soldiers.
When he returned to back to the United States he wasn't at peace, because some of his brothers in the Army were still fighting. As he recalls he caught the next troop train to Seattle en route for the Philippines, where he remained until Japan surrendered in September of 1945.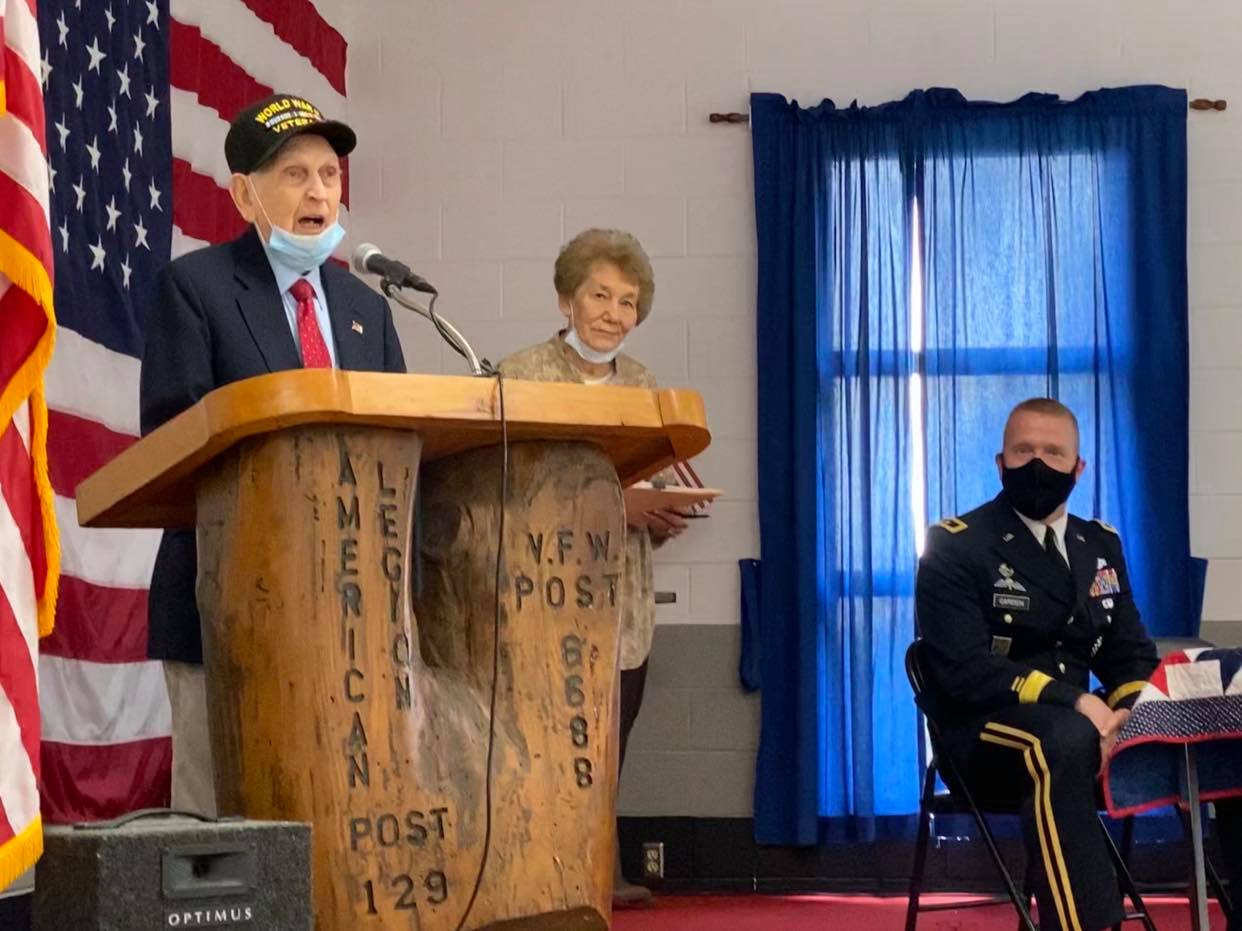 After returning back to Chattooga County for good, Mr. Hoyt took over his Father's supermarket in Trion in 1948 where he ran the store for the next 40 years.
Mr. Hoyt also continued his service to the community by being a member of the original water board for the Chattooga County District, helping all of the County have access to water.
Mr. Hoyt served on the Trion Board of Education for two terms as chairman, and the Trion City Council for 16 years before being elected Mayor of Trion.
After working 40 years at the supermarket Mr. Hoyt did attempt to retire, but retirement proved to be boring, "I was tired of mowing the lawn… it was time for me go back to work, Walmart said they could put me to work even though I was old and they did," Williams said.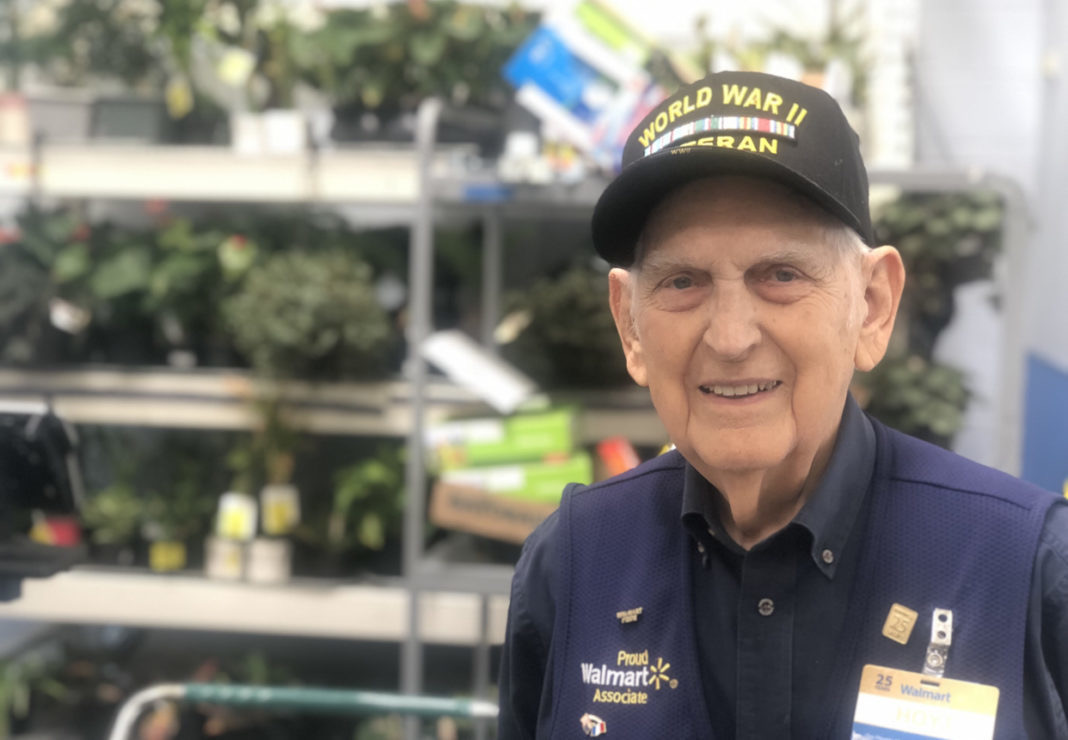 Mr. Hoyt has been working full-time for Walmart ever since, including during the current Covid-19 pandemic.
Watch a video of the ceremony here