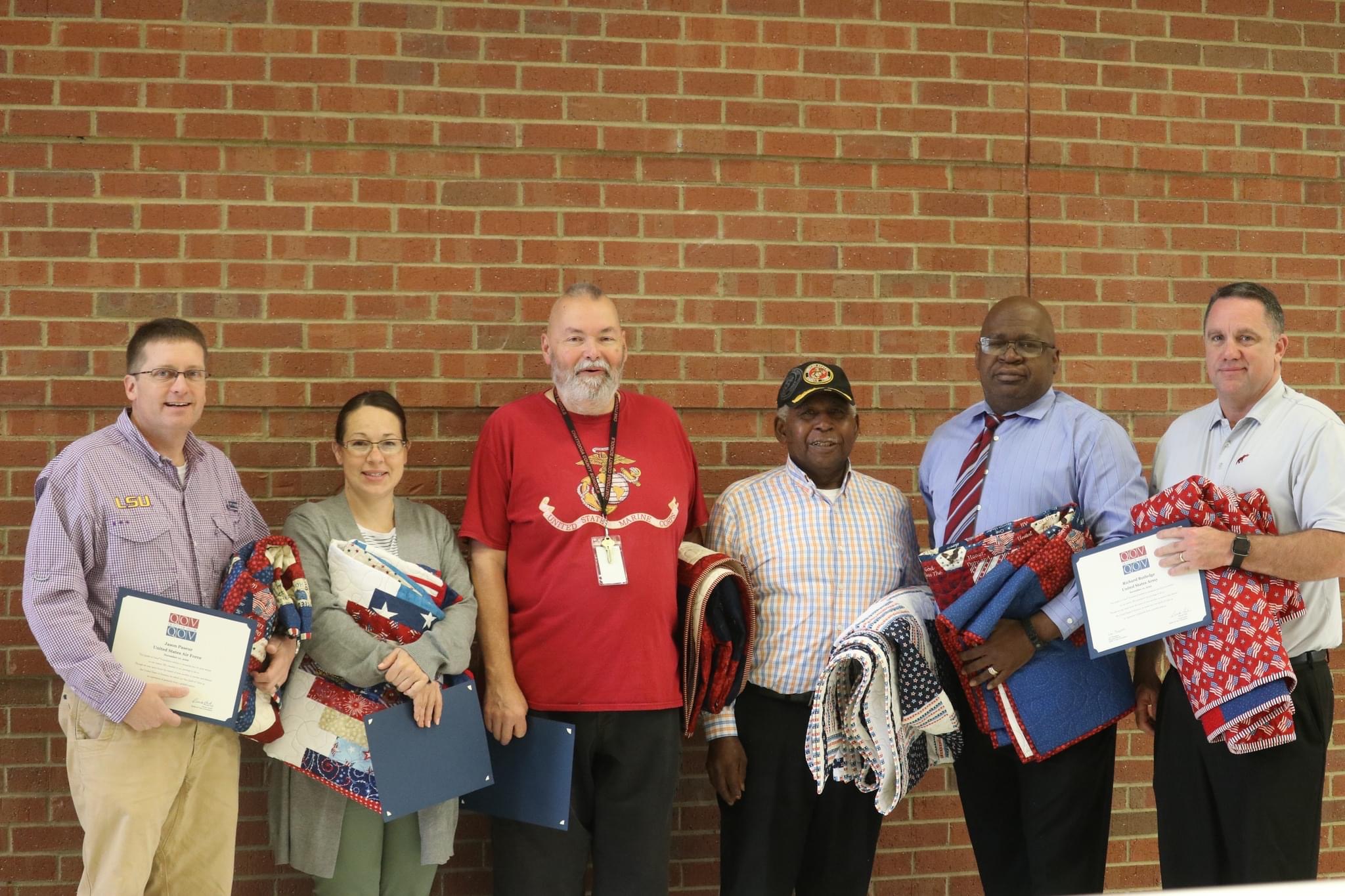 To celebrate Veteran's Day, the Veterans at Chattooga High School (CHS) were honored with a Quilt of Valor ceremony.

The veterans were presented with quilts and certificates to honor their service and sacrifice. Those receiving quilts and being recognized were:
Mr. Harold Thompson-US MARINES, Purple Heart recipient in Vietnam;
Mr. Jason Paseur-US AIR FORCE;
Mr. James Gant-US MARINES;
Ms. Snow Kinnamont- US ARMY;
Mr. Robert Robinson- US MARINES;
Dr. Richard Rutledge- US ARMY;
Mr. Michael Mack- US ARMY.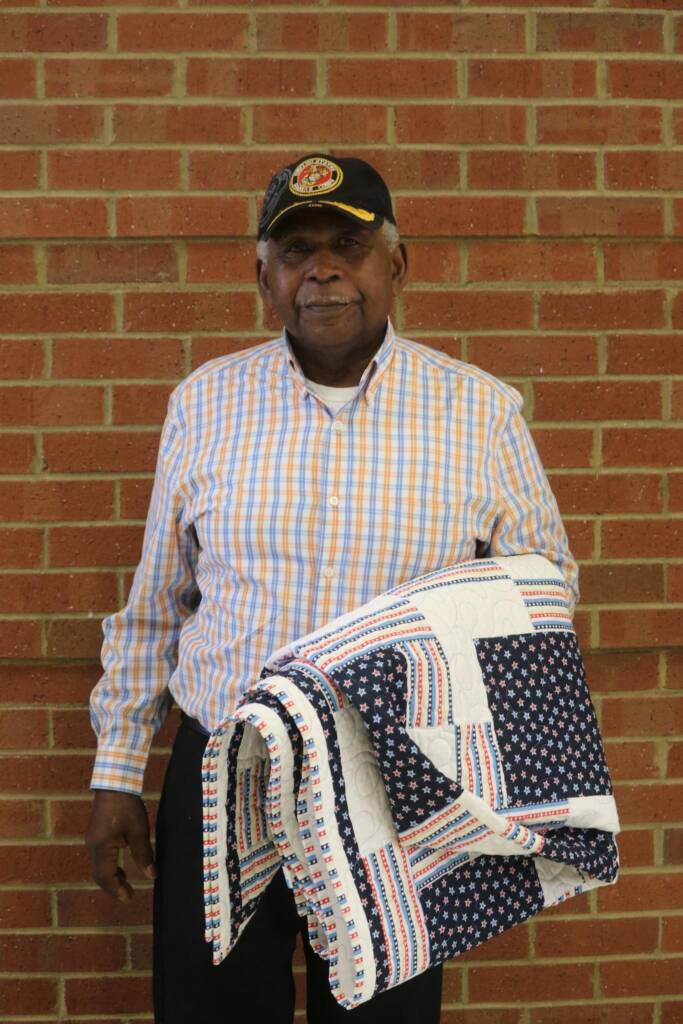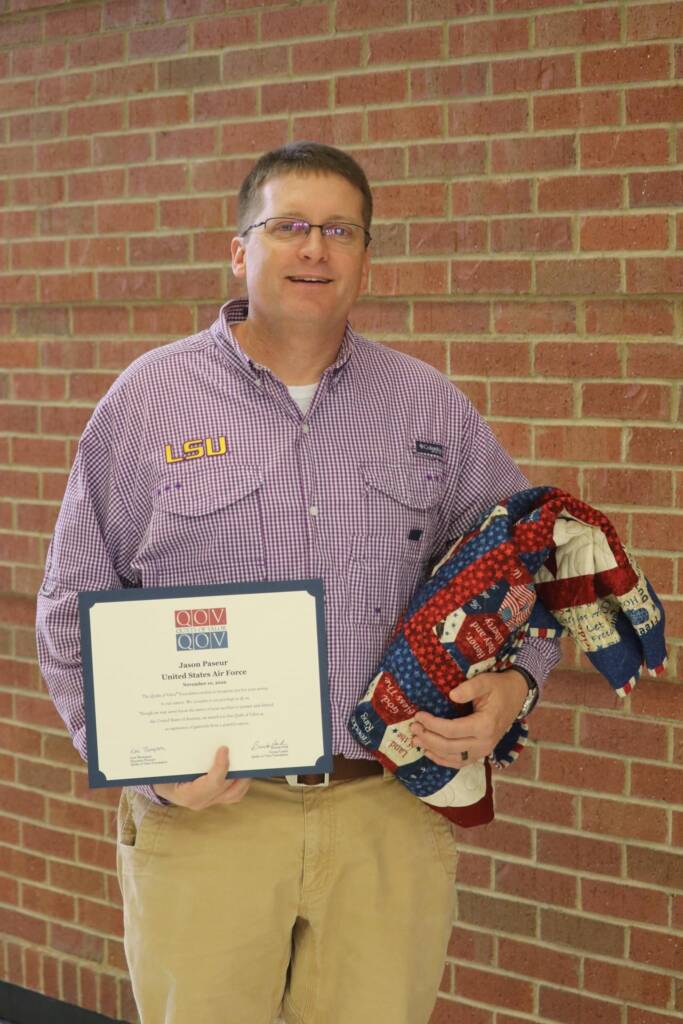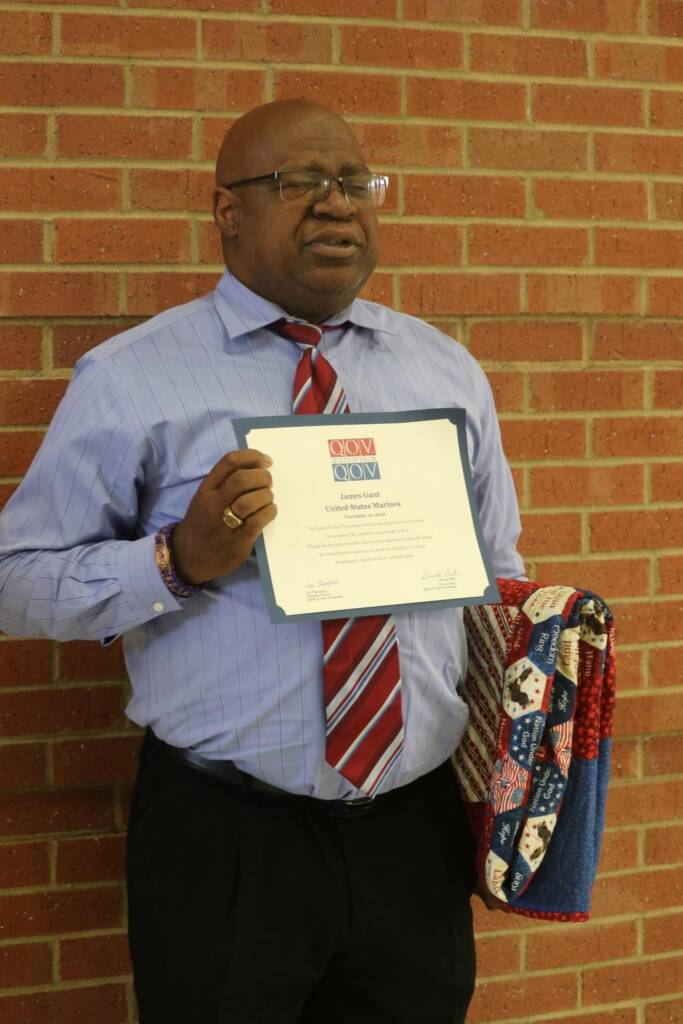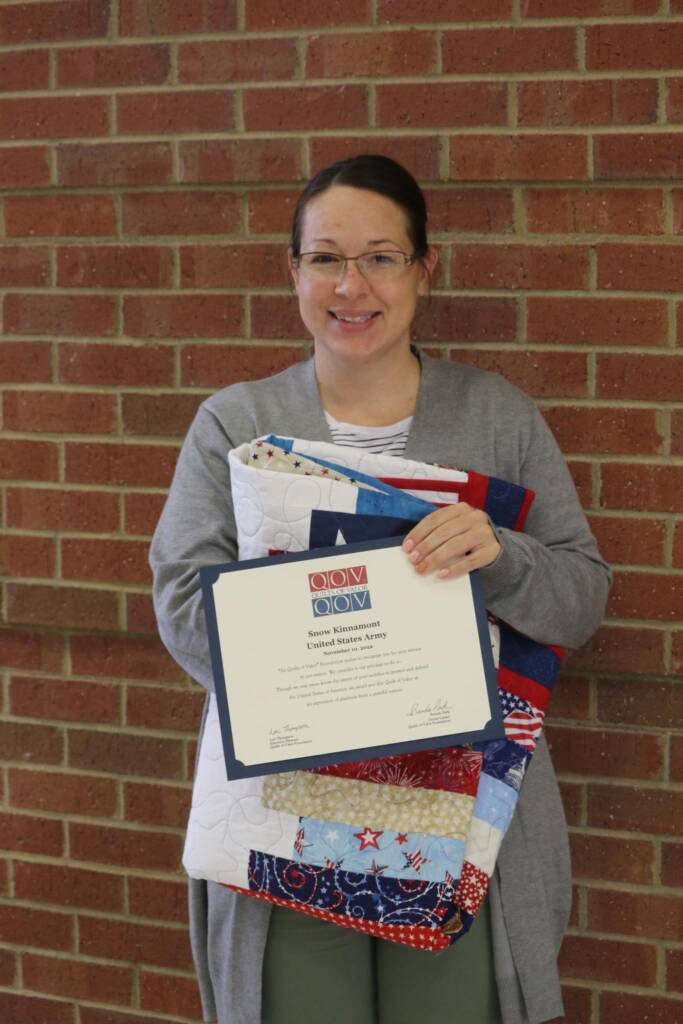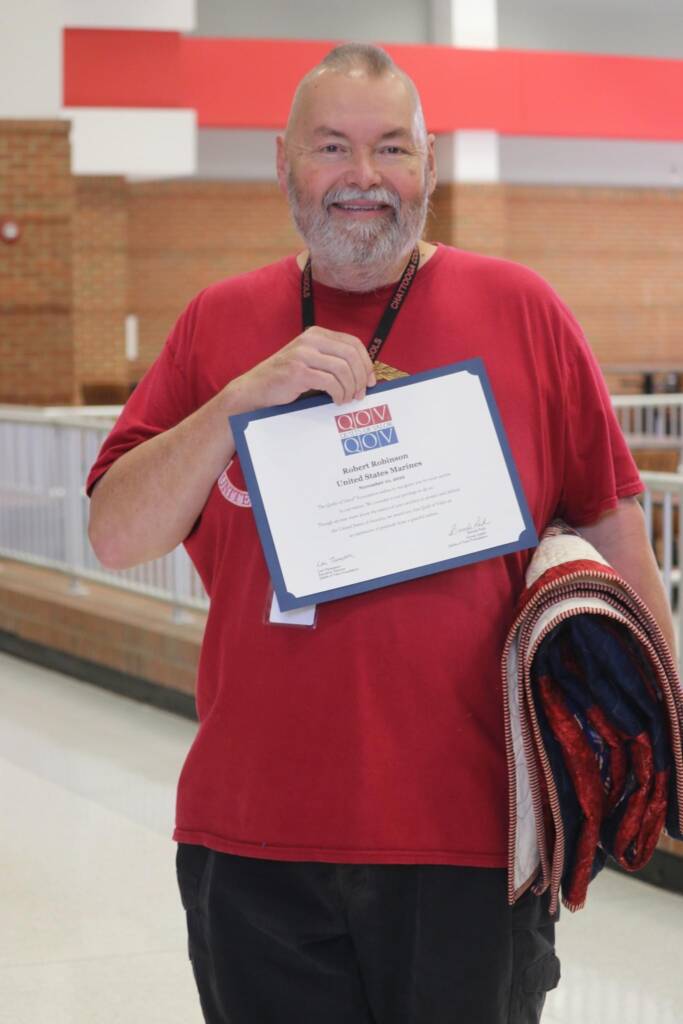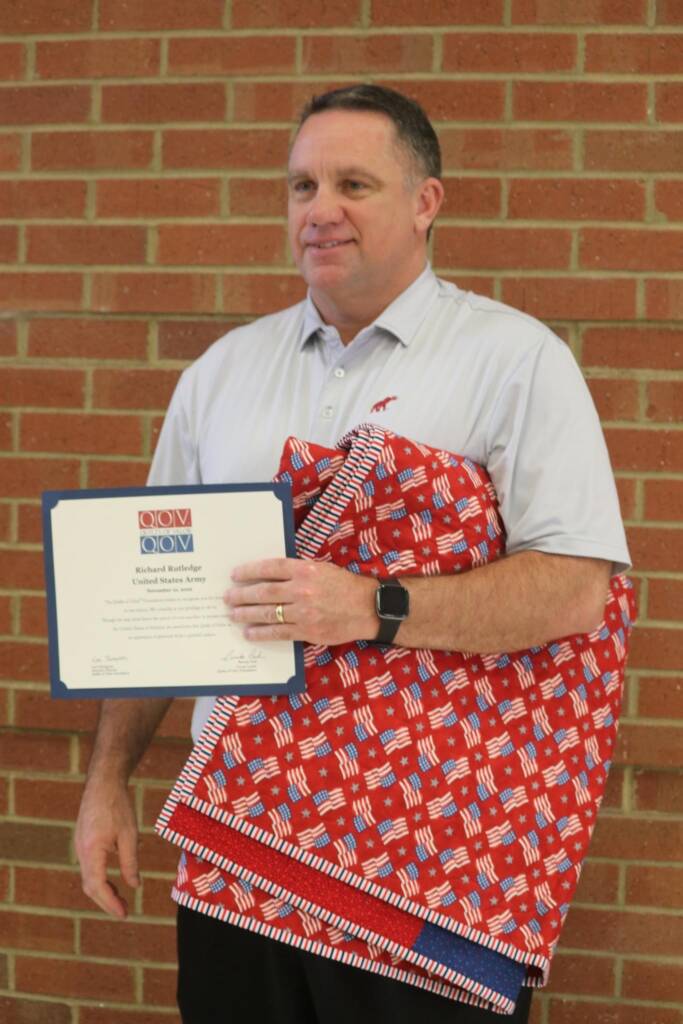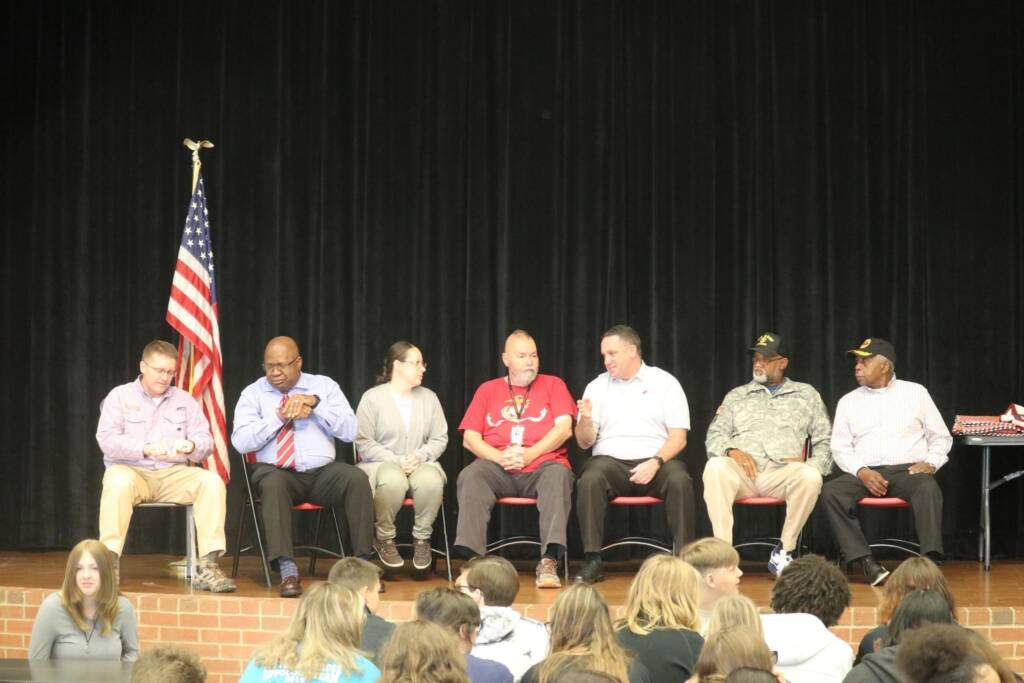 A Quilt of Valor® (QOV) is a quality, handmade quilt that hand quilted. It is awarded to a Service Member or Veteran who has been touched by war.  The Quilt says unequivocally, "Thank you for your service and sacrifice in serving our nation."
To use the term Quilt of Valor, Quilts of Valor or QOV, the quilt must be a specific size, must have a label with required information, it must be awarded (it is not a gift) and it must be recorded.