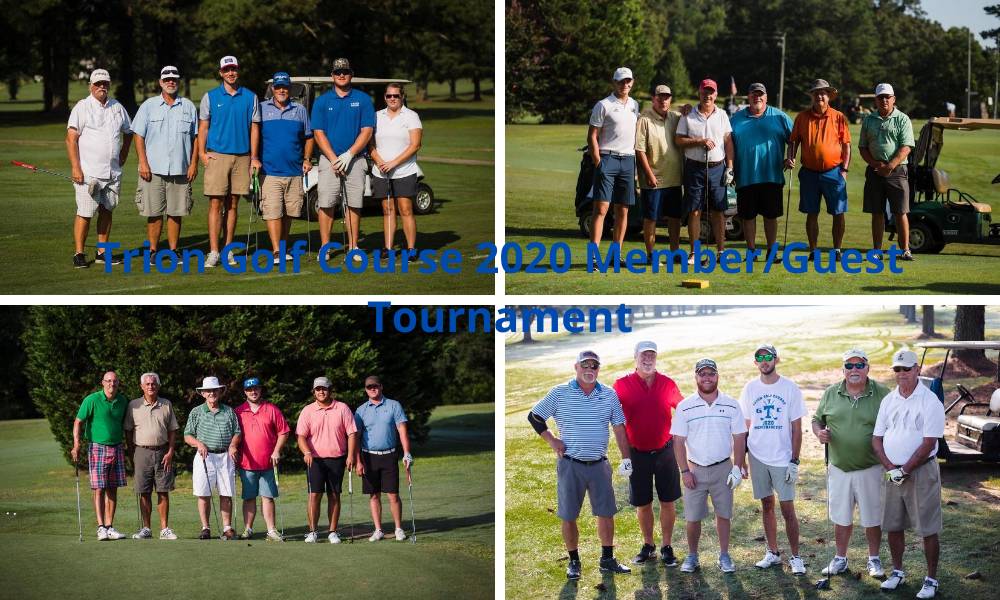 The word "tradition" is common when you find yourself in the small town of Trion, Georgia.

In fact, tradition is a way of life to the people who call Trion home and the good folks there often revisit the things that make their community strong. The Trion Golf Course is one of those special places where young and old celebrate those who paved the way and pass the torch to future generations.
Trion Golf Course has stood the test of time, and after the Henderson family purchased it in May of 2015, that was one thing that they vowed to never change.
"The first tournament we hosted in 2015 was the Member/Guest Tournament, which has been a tradition here at the TGC for over 40 years," said Randy Henderson, co-owner of the Trion Golf Course.
Just as the sun peaked over the backdrop of lush, tree-covered mountaintops, the emerald green fairways beckoned golfers to the tee box. As they had many years before, ladies and gentlemen from the area cracked long drives towards the flagstick and lined up putts on dew-dropped greens. The weather was perfect for a day on the north Georgia links and the company was even better.
"I know they were hosting the Member/Guest Tournament back when I was around twelve-years-old, and I am almost positive it has been going on longer than that," recalled Henderson. "It's definitely a beloved tradition that we are proud to continue."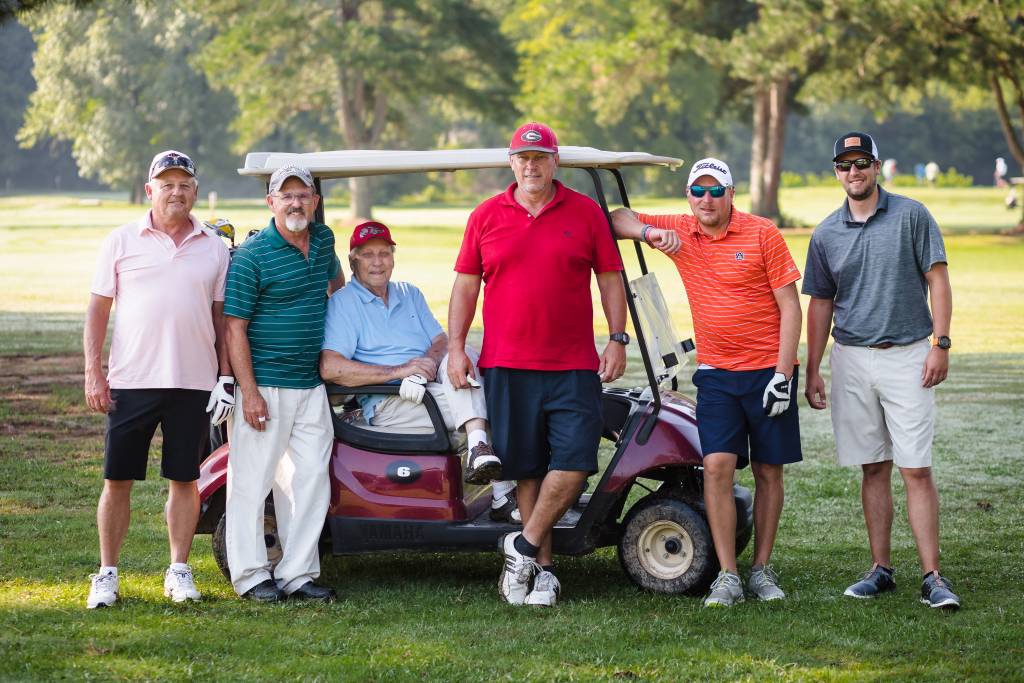 The Member/Guest Tournament is a two-day, two-person best-ball tournament (best-ball meaning both players take a turn and play the best of the two balls on each hole). Members of the TGC invite a non-member to play 18 holes, in hopes of coming out on top of their specific flight.
"The Member/Guest Tournament is a tournament we put on for our members in appreciation for their membership with us. We format this particular tournament based around them and their preferences, which always gets them excited," smiled Henderson. "It's also a time for them to bring someone in, who is not a member, and play with them. It's just a fun time and we love to celebrate our members."
Henderson and his crew of volunteers had been hard at work for weeks, making sure that their nine-hole course was in tip-top shape for the 49 teams slated to compete in the Member/Guest—the course's biggest turn-out to-date.
"We also use this tournament as an opportunity to showcase our course to people who don't normally play here with us," explained Henderson. "It's similarly a great opportunity to see old friends who have maybe moved away or are not able to make it up as often as they would like."
Getting guests and members to play this course is not a hard ask. Right behind the clubhouse is the Chattooga River and the calm waters run parallel with the first hole. The course is well-kept including two charming wooden bridges that wear the tracks of the golf carts of yesteryear. Over each green flies Old Glory, a hole marker that not one of the golfers would let touch the turf. Pride and love for their country is evident at Trion Golf Course and holding the Stars and Stripes as their competitors tried for a birdie was an honor not outside the norm.
Simply put, the property is beautiful and a perfect place to share with those who enjoy the thud of a perfect pitch onto the green.
Like many others, TGC member, Waymon Bohannon, uses the Member/Guest as an opportunity to bring his son Casey down from Nashville—a tradition they have continued since Casey was a young boy.
Henderson also seizes the opportunity provided by the Member/Guest to continue a tradition of playing golf with his college roommate, Jimmy Leeth, which they have been doing for years. In fact, this duo has led – on and off – as Member/Guest golfers, winning the tournament 20 times in total.
On the Saturday of the tournament, the TGC team treats members and their guests to a meal, where good friends mingle over tacos and fajitas.
The Mexican buffet, provided by Bardo and Leslie McDowell of Salamandras Catering, is always a hit with the members, guests and families who attend each year.
"When we started hosting the Member/Guest Tournament in 2015, we decided we wanted to do something different for our members," explained Jana Bledsoe, co-owner of the Trion Golf Course. "Bardo and Leslie have been catering for us since the very first year, and it is something that all of our members look forward to. And since it is a celebration of having them be a part of our team, what better way than to treat them to a Mexican buffet!" Bledsoe explained with a satisfied smile.
"I just want to thank all of our volunteers and everyone who continually takes the time to make this course as successful as it is. We couldn't do it without them, and I am grateful for the community that surrounds us. Their desire to continue old traditions and play golf at our course is the reason my family decided to purchase the TGC in the first place. I truly can't thank you enough."
As the weekend came to a close, there were teams who took home the top prize. But from the looks on the faces of everyone involved, all participants checked the win column at the annual Member/Guest Tournament. Henderson and his dedicated team will keep short grass ready to roll until next year and there is little doubt that this tradition will ever be subpar.
If you are looking to become a member of the Trion Golf Course family, you can call the course at 706-696-0422 or visit anytime at 207 Golf Course Lane.
Winners of the 2020 Member/Guest Tournament:
Championship Flight
1st Place: Dawson Day and Preston Cash
2nd Place: Randy Henderson and Jimmy Leeth
3rd Place: John Rollins and Richard Flowers
First Flight
1st Place: John Stanley and McCord Hood
2nd Place: Nathan Schuster and Hannah Schuster
3rd Place: Jeff Keen and Mike Bowers
Second Flight
1st Place: Devan Bruce and Brent Bruce
2nd Place: Tim Blackmon and Dexter Blackmon
3rd Place: Dwayne Sprayberry and Brandon Siffles
Third Flight
1st Place: AJ Eirick and Ian Lowe
2nd Place: Randy Ledford and Jack Ledford
3rd Place: Jimmy Prince and Jim Tatum
4th Place: Raegan Brown and Cody Brown
Fourth Flight
1st Place: Chuck Cox and Rylan
2nd Place: Ashlyn Bruce and Jeff Coley
3rd Place: Marty Brown and Garrett Brown